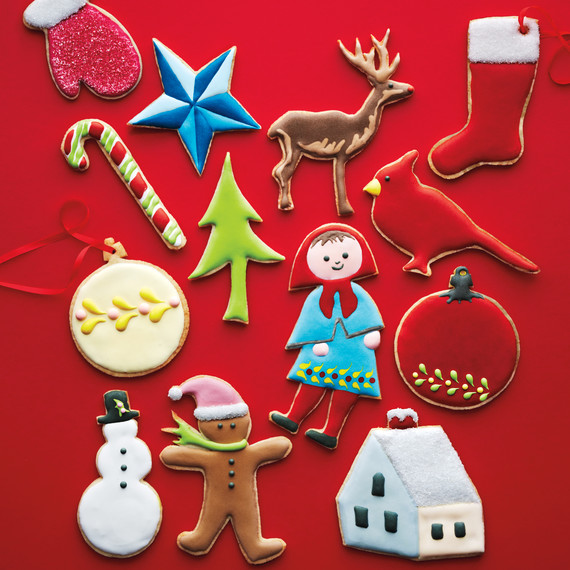 Prettier Than a Picture: Cut-Out Sugar Cookies
No question about it, these cookies are art -- each is 'painted' with royal icing and sparkling sugars to give it detail and dimension.
Get the Sugar-Cookie Cutouts Recipe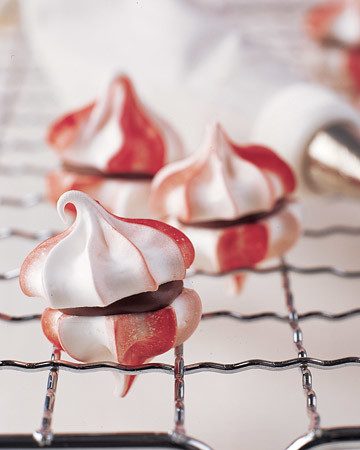 Seasonal Stripes: Peppermint Meringues with Chocolate Filling
These cookies require a paintbrush (a new clean one!), to paint stripes of red food coloring inside the piping bag. The combination of crisp yet melting minty meringue and creamy chocolate filling means they are irresistible.
Get the Peppermint Meringues with Chocolate Filling recipe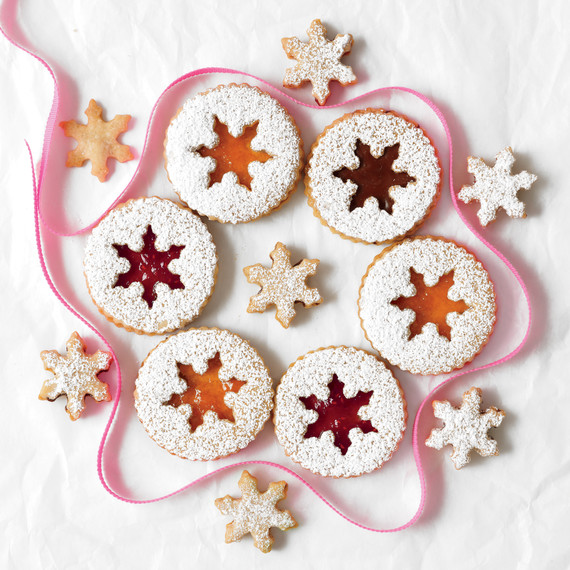 Jewel Tones: Hazelnut Sandwich Cookies
The power of powdered sugar and cutouts is shown by these glorious sandwich cookies. Any shade of jam can be used for the show-off filling -- and there's chocolate hidden inside!
Get the Hazelnut Sandwich Cookies Recipe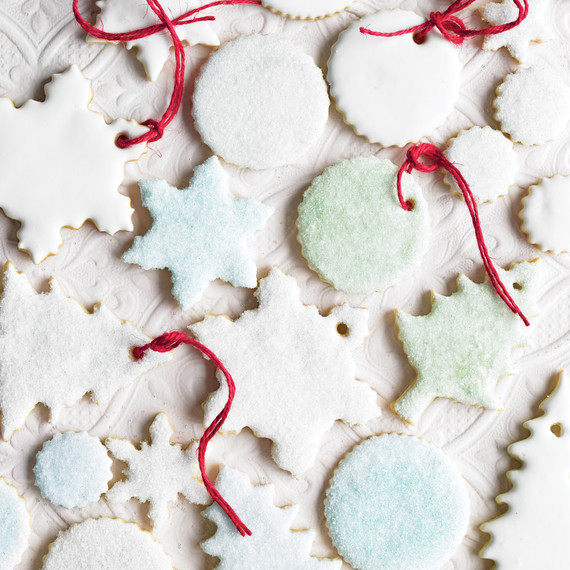 Pale and Interesting: Citrus Sugar Cookies
The pale tones of the frosting and sugars used to decorate these cookies gives them a frosty effect. Lemon zest gives them a bright, citrusy flavor.
Get the Citrus Sugar Cookies Recipe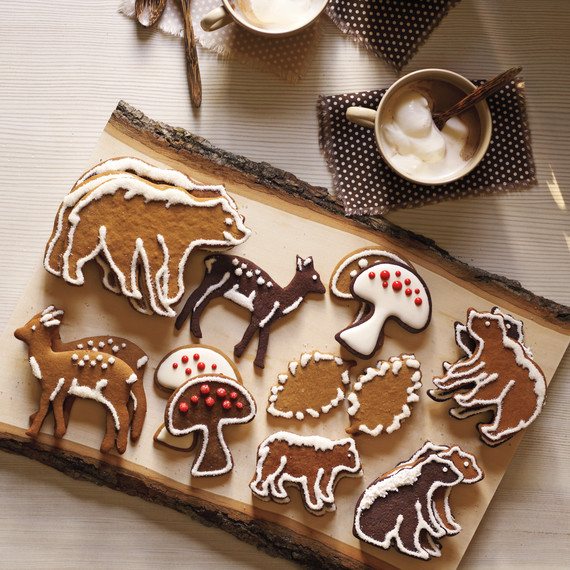 Three Times as Good: Two Kinds of Gingerbread and a Chocolate Cookie
Wild and sweet things, cut-outs of Honey-Spice Gingerbread, Dark-Chocolate Cutout Cookies, and Boiled Gingerbread Cookies, have a charming woodland theme. They're piped with outlines and details and then dusted with sanding sugar to give the impression of new-fallen snow.
Get the Honey-Spice Gingerbread Cookies Recipe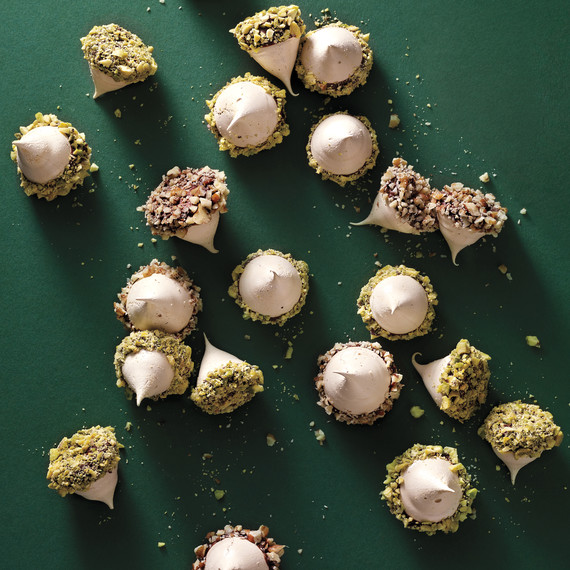 Coffee-Meringue Acorns
These bite-size cookies resemble a clutch of acorns collected from under an oak tree -- though they taste so much better!
Get the Coffee-Meringue Acorns Recipe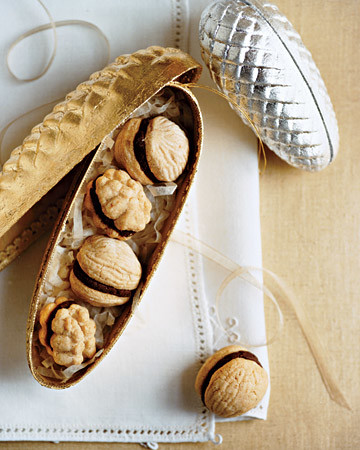 Walnut Cookies
Fabulous walnut-shaped molds and a rich chocolate-walnut filling, these cream-cheese cookies are sophisticated. Did we mention there's walnut liquor in the dough?
Get the Walnut Cookies Recipe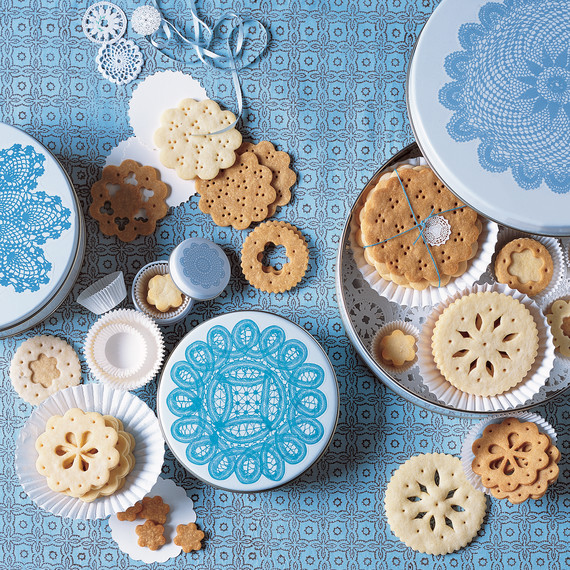 Just Elemental: Crisp Sugar Doily Cookies
Simply beautiful, the intricate cutouts in these cookies are made using tiny aspic cutters.
Get the Crisp Sugar Doily Cookies Recipe