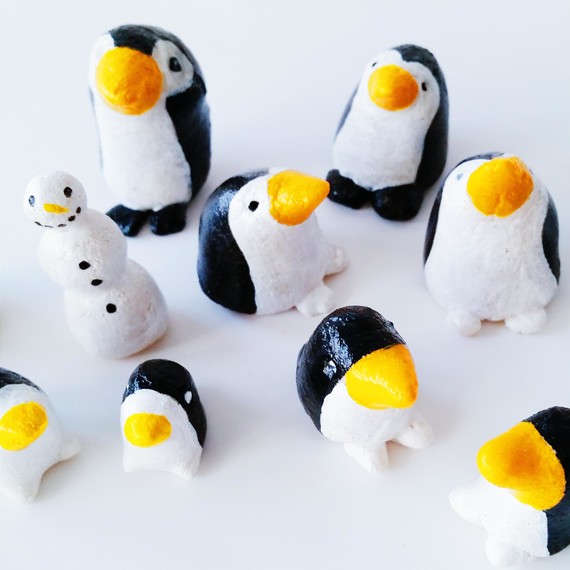 Salt dough is an ancient craft dating back to Egyptian times. It can be made quickly, with ingredients you probably have in your cupboards at home. Kids will love sculpting from this very soft and pliable dough that can be baked in the oven at a low temperature, or air-dried and then painted.
Materials:
2 cups fine salt
2 cups flour
1 cup water
Toothpick or wooden skewer
Acrylic paint or poster paint, in black, white, and yellow
Paintbrushes
Gloss varnish
Step 1:
Mix the salt and flour together in a bowl. Gradually add the water while stirring the mixture. When the dough begins to form, knead with your hands until the dough is smooth. If the dough is too sticky, you can add a bit more flour.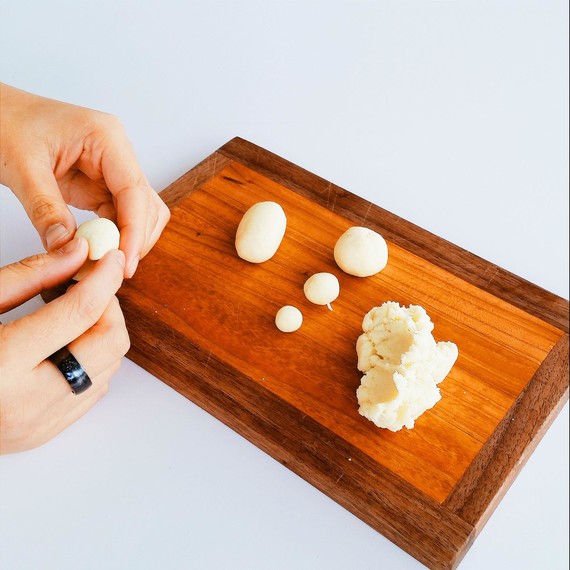 Step 2:
Take a small piece of the dough and roll it into a cylindrical shape. Stand the cylinder on one end to make the bottom flat. On the other end of the cylinder, pinch the dough to form a point to make the beak. I like to use a toothpick or wooden skewer to make indentations for eyes.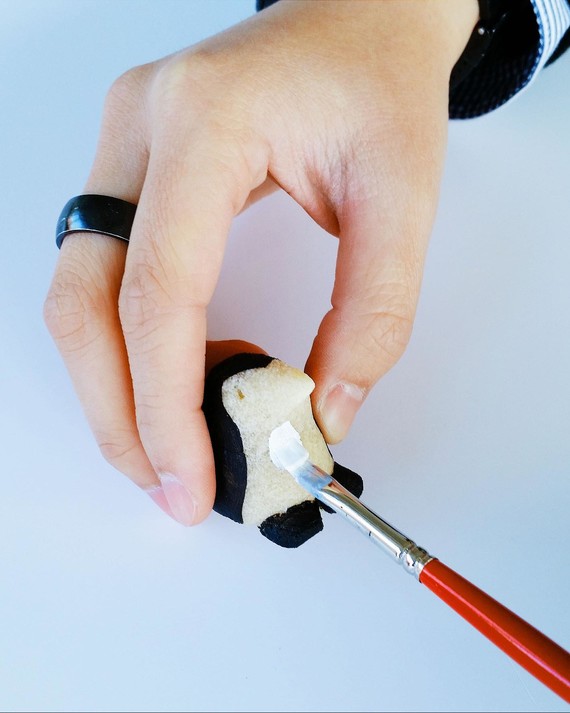 Step 3:
Paint your penguin with black and white acrylic or poster paint. Use yellow to paint the beak, and add two small dots of black for the eyes. If kids are using acrylic paint, they should wear an art smock, because the acrylic paint does NOT wash out of clothes. I've had plenty of moms mad at me about this in after-school art classes, so be careful! Poster paint is a better option for kids, as it does wash out of clothes. When the paint is dry, you can give your penguin a coat of gloss varnish or Mod Podge to give it a nice shine.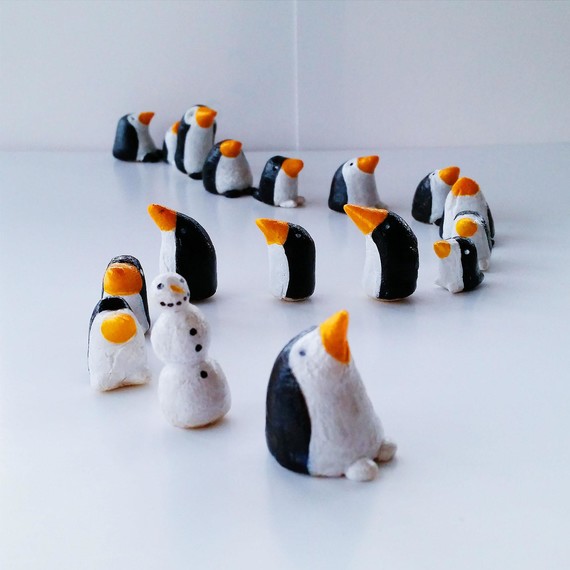 These adorable penguins remind us that winter can be good fun!