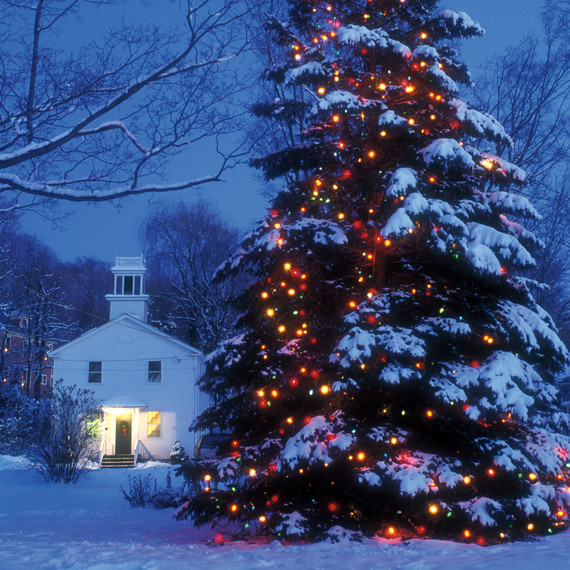 What really has happened to winter? Where is all that beautiful snow that we shoveled from the driveways, burrowed into from the sidewalk, and rolled into gigantic snowmen several times a year from December to March in Nutley, New Jersey, where I grew up?
Last year there was just one dusting of snow, not even enough, really, for a good old-fashioned snowball fight. And the year before, just one ground-covering snowfall, and that was very late in the season, so the daffodils and tulips were buried by the snow, their leaves browning because of cold at the wrong moment in their growing cycle. Everything seems a bit topsy-turvy, weather patterns askew, climates perceptibly altered, snow and rainfall inadequate or just plain different from what we were used to. Chalk it up to global warming, the disappearing ozone layer, or whatever. Some scientists warn us, others comfort us and say there is no difference, still others try to gloss over what is really happening. In Connecticut, at least, it means no snow, no ice-skating, no sledding, and no cross-country skiing. No snowmen, no igloos, and positively no horse-drawn sleighs.
I recall fondly all the time we spent, as children, enjoying winter activities -- all winter long, outdoors. When it snowed, the big snowplows would come to Elm Place, creating great white mounds atop the strip of grass and trees that separated the street from the sidewalks. Sometimes they were so tall that they could indeed be shoveled into big hollowed-out domed houses -- igloos -- where many kids would gather for meetings and playtime. Sometimes our father allowed us to turn on the outdoor hose to sprinkle the dome with water, icing it over for longer life.
It seemed that the biggest snowfalls always came in the night, so that the long process of shoveling-out started in the middle of the night. We would don head lamps -- leftovers from camping trips -- grab our shovels and picks, and begin the long, hard job of carefully uncovering the driveway and sidewalks and paths and stairways that allowed us at Number 86 access to the rest of the world. We didn't use salt or chemicals to melt the snow -- in fact, we loved the snow and tried to prolong the beautiful white life of winter's cover.
We used chains on our car tires in those days, and because of this, the town's snowplows left a thin cover of snow on the roads, for more traction. Streets that had steep and long inclines were closed to car traffic right after a snowfall so that kids could enjoy really good sledding unencumbered by traffic. Big hills were groomed impeccably for sledding and tobogganing, and everyone seemed to know the rules of etiquette: timing of runs; lugging sleds back up a hill only from the sidelines so as not to disturb the smooth, fast surface; and polite, safe races.
Homework was postponed and curfews lengthened when there was a big snowfall so that everyone could take advantage of it. Doreen Sawyer's mother prepared huge feasts of hot chocolate and doughnuts, and we would rush to her house on the top of Satterwaite Avenue. On a snowy night, phones were always ringing, and cars were left at home, and boot-covered feet ran through the snow as we dragged our sleds to wherever the buzz of a good run led us. Rutgers Place was especially challenging, and sleds flew fast and furious down its packed snowy surface.
There was an especially bumpy hill near Kingsland Park -- many of us loved to toboggan there. I remember ripping my knee on a tree trunk after a dangerous run. Brother George favored "Suicide Hill" near Nichols Pond -- he, too, had a disaster there in 1967 when he hit the big tree at the base of the hill, breaking his arm badly. That was the challenge of the hill -- avoiding that tree -- and his sled just did not turn quickly enough. He still says he hit a piece of metal buried in the snow.
Figure skating on the pond at the base of the ITT Tower was the closest thing we had to a real rink, but I favored the Mud Hole, and my sister Kathy always liked to trek over to Kingsland Pond to practice her twirls and figure eights. I loved the bonfires and the roasted potatoes and apples that were cooked right in the ashes.
Last year it never got cold enough to freeze the ponds where I live in Connecticut. Nothing untoward is going to happen in my lifetime, or yours, but for the health and well-being of our children and our grandchildren, it is imperative that we pay attention to the warning signs and to cautions from scientists. Where is winter? We should keep asking that question until we get a really good answer.