The older you get, the less time you seem to have. When you are a small-business owner, extra time seems to be even harder to come by -- especially during the holidays. A few years ago, my sisters and I decided to stop exchanging actual gifts and made it a priority to spend more time together instead. Whether it's an evening out or an afternoon in, it's time spent together -- telling stories, reminiscing, and making new memories.
Even though we said no presents, as a baker, I still like to bring a little homemade treat for everybody. Here are a few favorites that take minimal prep but are sure to earn you an "ooh" or "ah":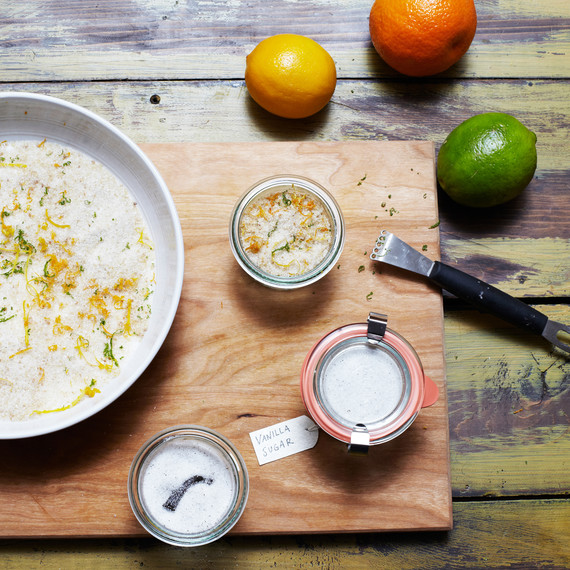 Infused Sugars 
Infusions are an easy way to jazz up ordinary table sugar. Vanilla bean, citrus fruit, and even pumpkin spices can be used to make great flavored sugar. Plus, they can be prepared in about 20 minutes. The finished sugars will need some resting time for the flavors to infuse, but that process is as simple as a daily shake! The finished sugars can be packaged well in airtight glass jars. Just add a bow and gift tag and your gift is ready to go.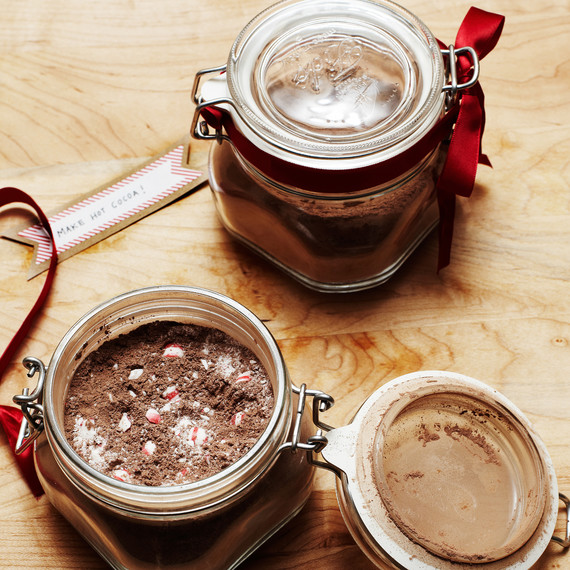 Homemade Hot Cocoa
There is nothing cozier than sipping homemade hot cocoa on a winter evening. This homemade mix is a simple gift that goes a long way. I like to add crushed peppermint candies to add a pop of color and hint of flavor. Making the mix only takes about 15 to 20 minutes. Be sure to package your cocoa in an airtight container, and don't forget to include instructions on how to prepare the delicious gift!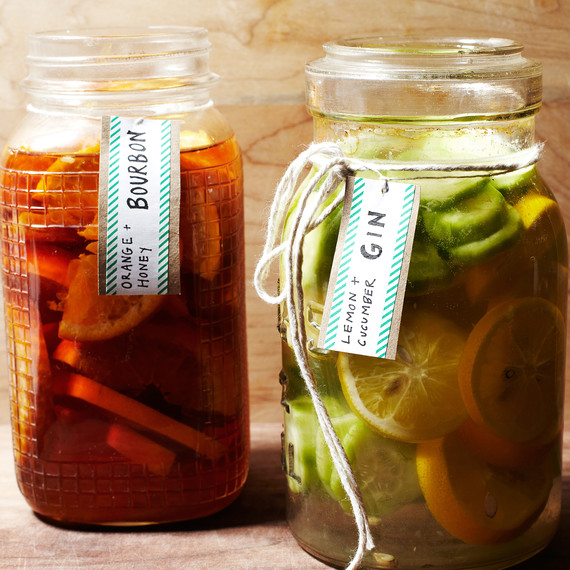 Infused Spirits
Cocktails are often a welcomed gift amongst my friends and family. Infusing sprits like vodka, gin, and bourbon with fruits and vegetables adds a whole new flavor profile, and takes a mere 15 minutes to actually make. Be sure you allow for a week to steep so that the flavor can transfer into the alcohol. The end result is worth the short wait.
Shop PieBox's products in The Martha Stewart American Made Market!