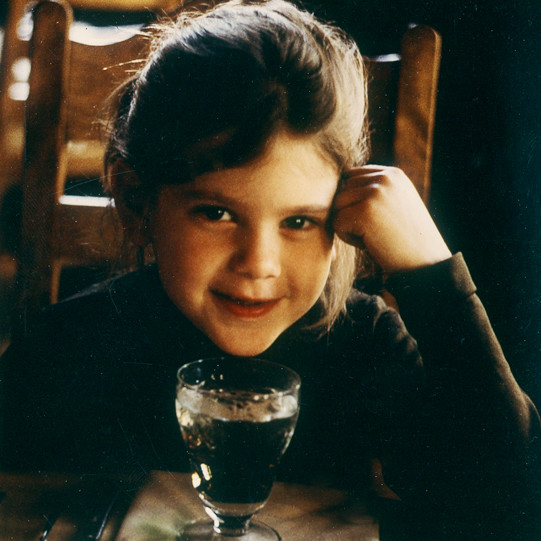 Of all my Christmases past, probably the one I recall most clearly, and with fondest memories, is the Sunday Christmas spent at our little Middlefield cottage in the Berkshires. My daughter, Alexis, and I left New York on Thursday to decorate the house and tree, bake cookies and puddings, and wrap the gifts. We had invited our family to make the trek from New Jersey and New York to our primitive hamlet, where more than 30 inches of snow had fallen -- the roads were cindered and sanded and made delightful crunchy sounds when driven upon. Glendale Falls was encrusted with ice, and the daily temperatures averaged 20 degrees, with the blowy nights often falling below zero.
Our cottage, an added-on-to 19th-century schoolhouse, was heated only by wood-burning stoves and a Glenwood kitchen range, all of which had to be stoked and fed at three-hour intervals. If I overslept, we had only electric blankets to warm us until the fires were lit again.
The plumbing didn't function in the winter, so we filled buckets from the crystal-clear stream about an eighth of a mile to the north of the cottage. We used cross-country skis to pack the trail through the woods to the banks of the stream; then we tromped in boots or snowshoes, depending on how deep the snow was, to lug back water for washing and drinking. The outhouse was closer to the cottage but still a bit of a hike.
On Christmas Eve we trimmed the freshly cut hemlock from our own forest with our collection of old and new ornaments. As we decorated the branches, we listened intently to a reading of O. Henry's short story "The Gift of the Magi" on the radio. Written in 1905, it is a tale of sacrifice and generosity, of deep caring and strong feelings of love for and consideration of others. An impoverished young man, very much in love with his gentle young wife, yearns to give her a gift befitting her beauty. He has but one thing of value to sell -- his gold watch -- to buy her a comb for her luxuriant hair. Wishing to give him a gift suited to his manliness, she cuts off her silken tresses to buy a gold chain for his watch. We were in tears at the end of the story, moved by the message so appropriate to Christmastide: self-sacrifice and thoughtful giving, much more touching than the piles of gifts that nowadays are found under trees everywhere.
I called Alexis recently to ask if she, too, remembered that Middlefield Christmas, and she did. Then I asked what she had received that year from Santa Claus, and she said immediately, "Lambskins."
There were six of them, curly Persian lambskins in which she wrapped herself and her dolls and animals for years afterward. And I still remember her happy face on Christmas Day and her teary face on Christmas Eve, when the story ended and Bach's "Christmas Oratorio" began.