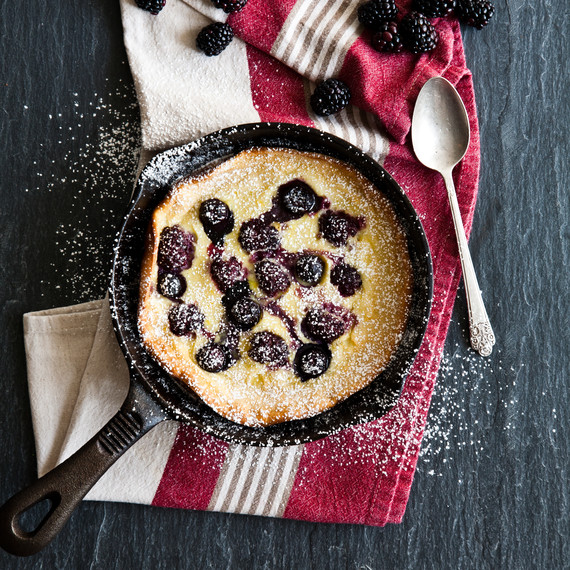 Everyone knows breakfast is the most important meal of the day, but it also happens to be my favorite meal. So on Christmas, I make it a real celebration.

As a child, I lived for Christmas morning. I barely slept the night before and shot out of bed as soon as the sun rose. Like all kids, I loved the commotion of unwrapping gifts, but my favorite part was gathering around the table with my loved ones for Christmas breakfast. My sisters and I watched in delight as my mom made perfect pancakes. They were delicious, but it was the laughter and joy that filled the house that made the meal so special.

There is a LOT happening on Christmas morning, so I like to make recipes that are quick and easy and light on cleanup! With all your friends and family under one roof, it's important to enjoy every minute you have together and not be stuck in the kitchen.
 
Here are a couple of exceptional gluten-free recipes that are special enough for Christmas morning. They are easy to make and will be enjoyed by all (especially those who worked up an appetite unwrapping presents all morning).
Make traditional pancakes extraordinary by filling Dutch pancakes with your favorite fruits. Similar to a sweet popover batter, Dutch pancake batter has more egg than traditional pancakes, which results in a puffy, airy cake. Make them in a cast-iron pan and dust with powdered sugar for a stunning presentation at the table. You can use homemade gluten-free flour mix or store bought instead of regular flour. This recipe will surely win you some "ooo"s and "ahhh"s on Christmas morning.
Waffles are also a great choice for big family gatherings, since they are quick to make. I love this Martha Stewart recipe for waffles Florentine. Make both of these recipes gluten-free by swapping out the flour for Cup4Cup Gluten Free Flour.
Happy holidays and best wishes for a bright 2015,
Lena