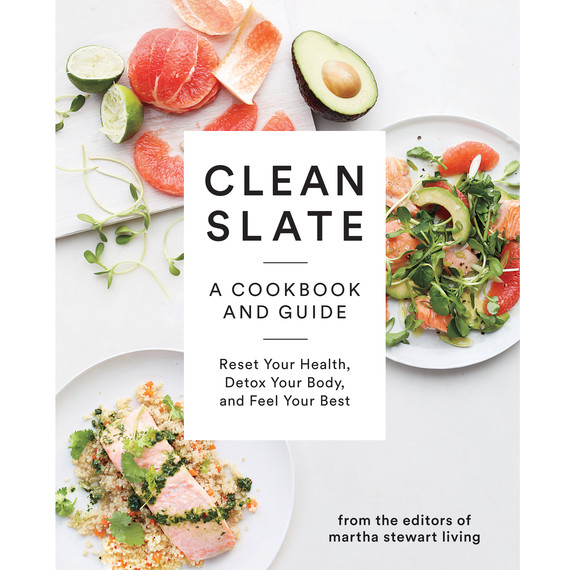 It's time to hit the reset button and gain a more healthful -- and pleasurable -- approach to food. Our latest book, "Clean Slate: A Cookbook and Guide," emphasizes eating clean, whole, unprocessed foods as part of a primarily plant-based diet, with delicious and nutritious recipes that make it easy to do just that. Refreshing juices and smoothies, savory snacks, protein-packed main dishes, and even delectable desserts will keep you satisfied all day long.
Get inspired by more than 160 beautifully photographed recipes. Those on special diets will find plenty to love here -- many recipes feature vegan, gluten-free, nut-free, and dairy-free options, each identified by helpful icons. You'll learn the logic behind eating well at different times of day: Think light but fortifying breakfasts, fiber-packed lunches, restorative dinners, and energizing snacks and sweets to supplement your meals. You'll also find "golden rules" to guide your clean-eating journey and "action plans" to jump-start your healthy efforts.
The rest of the book is organized into action-focused chapters that will help you make smart choices at any time of day. Need a wake-up call? The "Replenish" chapter features sweet and savory breakfasts to kick your day into healthy high gear (examples: whole wheat waffles with sliced strawberries and yogurt, or poached eggs with roasted tomatoes). Craving a midday snack that won't undercut your healthy intentions? "Reenergize" serves up a mouthwatering trail mix with toasted coconut that tastes (and refuels) like nothing you'll find in a vending machine. Between green smoothies, flavorful dips, sesame kale chips, and even healthy fruit crisps and brownies, you'll never have to let your cravings go unanswered.
For more on the goodness to come, watch "Eat Clean" host Shira Bocar's video introduction below. Then pick up a copy for anyone still on your gift list -- and for yourself, of course.
Buy "Clean Slate" through Amazon
Buy "Clean Slate" through Barnes & Noble
Comprehensive, informative, and utterly satisfying, "Clean Slate" is the complete go-to guide for boosting your energy and feeling your best.