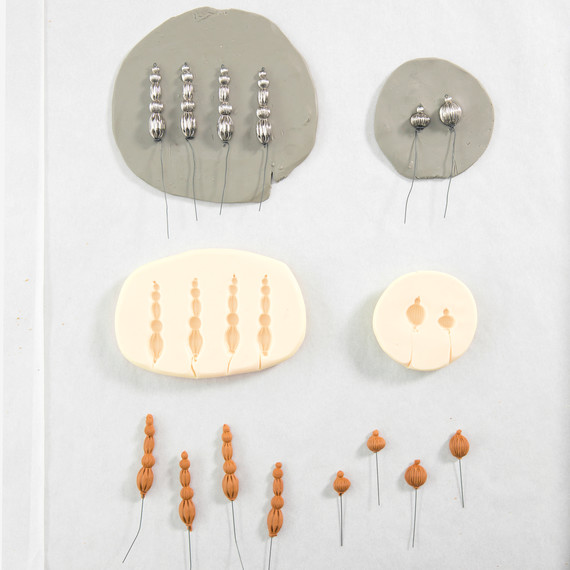 To create the three kinds of finials atop our Gingerbread Abbey, we strung beads on wire to create models that were pressed into modeling clay (top).
Then a two-part molding compound was kneaded together and smushed over the beads to create a mold, and cured according to the manufacturer's instructions (middle).
Gum paste was tinted to match the gingerbread and pressed into the cavities of the molds. After the gum paste finials were removed from the molds, wire was inserted through the middle of each set, and they were left to cure overnight.
The finials were added after the Abbey was assembled.