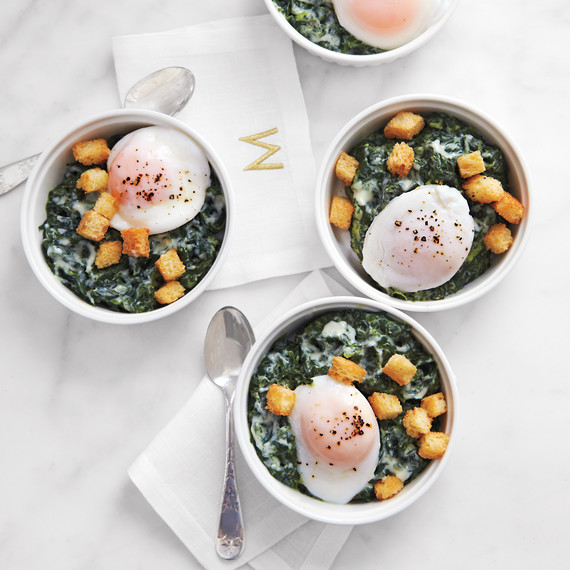 Cookie swap. Simplify your holiday baking by hosting a cookie swap. Invite a group of friends, and have each person make enough of one kind of cookie to share. At the party, sample the treats, then trade and package them in appealing assortments. Everyone leaves with finished gifts -- and plenty of new recipes.
Caroling party. Come holiday time, the music room at Martha's Bedford farm -- home to a Steinway and Sons grand piano -- is the centerpiece for gathering family and friends who love to sing. Upon arrival, each guest is given a songbook, and the house is filled with the exuberant voices of friends happy to gather around the piano on a crisp winter day. To make the songbook that Martha hands out to guests at her caroling parties, download and print our free clip art.
Gift exchange. Instead of hunting down gifts for all your pals -- an admittedly stressful and expensive undertaking -- why not host a Secret Santa or White Elephant exchange? Set a price limit ahead of time, and have each person bring a wrapped gift to share. Consider the good memories your bonus gift to all.
Christmas crafternoon. With so much to do before the big day, "hanging out" can fall by the wayside. Luckily, decorating cards and gift tags is fun to do together! Divvy up the materials -- card stock, markers, glitter, stickers, ribbon, wrapping paper -- and gather to plow through your collective to-do lists (while swapping stories, blasting carols, and enjoying cookies and cocoa).
Christmas brunch. Evening cocktail parties abound in December, but a daytime fete can be just as festive. "A brunch is more inclusive," says Martha, who hosts brunch for 200 each year at her Bedford farm. "Neighbors and friends stop by, and children can accompany their parents. It's a true open house." See a sample menu and step-by-step planning guide here.