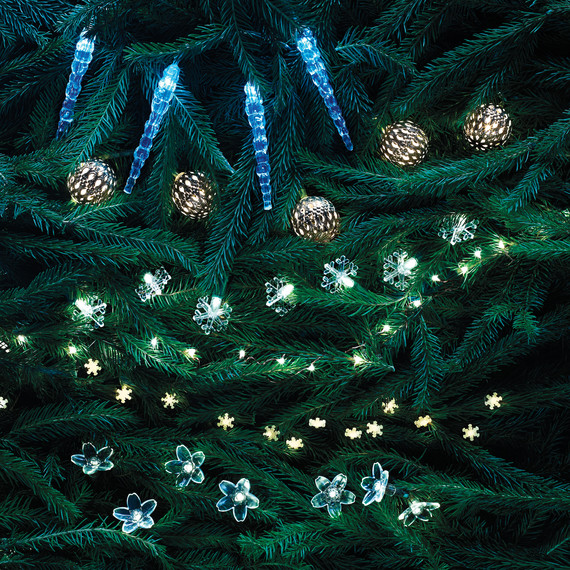 Novelty Lights
Deck the halls (and trees, wreaths, and garlands!) with these whimsical LEDs.
from top down
1. Icicles
These look great on a tree or hanging from eaves.
Winter White Icicles, by Kurt Adler, $36 for 30 lights, amazon.com
2. Globes
Whether turned on or off, the filigree balls, available in both silver and gold, are striking.
From $22 for 24 lights, environmentallights.com
3. Large Snowflakes
Brighten a wreath with a dusting of battery-operated snowflake lights.
By Martha Stewart Living, $7.50 for 30 lights, homedepot.com
4. Tiny Dots
These Stargazer lights are battery-operated and work especially well in miniature village scenes.
$38 for 15', shopterrain.com
5. Mini Snowflakes
Light up a tree with petite snowflake bulbs.
By Martha Stewart Living, $14 for 50 lights, homedepot.com
6. Flowers
The bendable battery-operated branches are perfect for a garland-trimmed fireplace mantel.
$15 for 24 lights, save-on-crafts.com
Branch-Weaving
Wrapping strings around branches (instead of around the tree's perimeter) creates a better, brighter twinkle but requires more effort.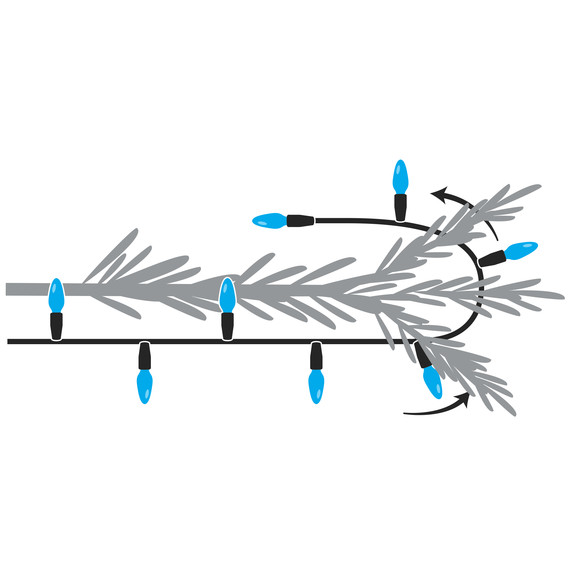 1. Starting at the bottom bough, string lights along the underside of each branch. When you get near the end, loop the string around the top of the branch.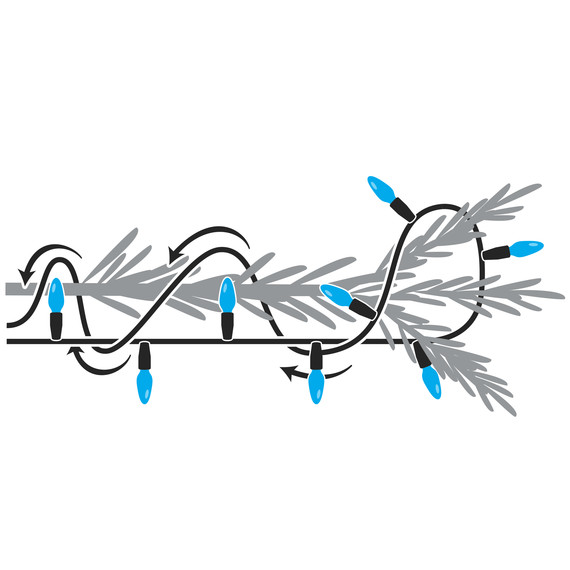 2. Work back to the tree trunk, winding around the branch and light strand. Continue around the tree.
How Many Strings Do You Need?
Use these equations, endorsed by our lighting experts, to calculate the number of bulbs required for your tree; then divide by the number of bulbs per string.
SURFACE-WINDING EQUATION
Number of lights = height × diameter of tree × 20
3-D WEAVING EQUATION
Number of lights = height × radius × radius × 50