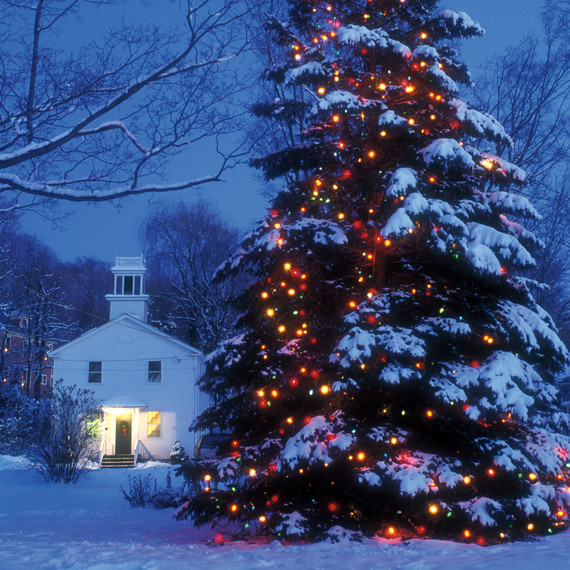 It's been more than 130 years since electric holiday lights first began to replace the tradition of pinning candles -- often precariously -- to evergreen trees at Christmastime. Now, those incandescent bulbs are being pushed aside in favor of a new generation: light-emitting diode (LED) bulbs.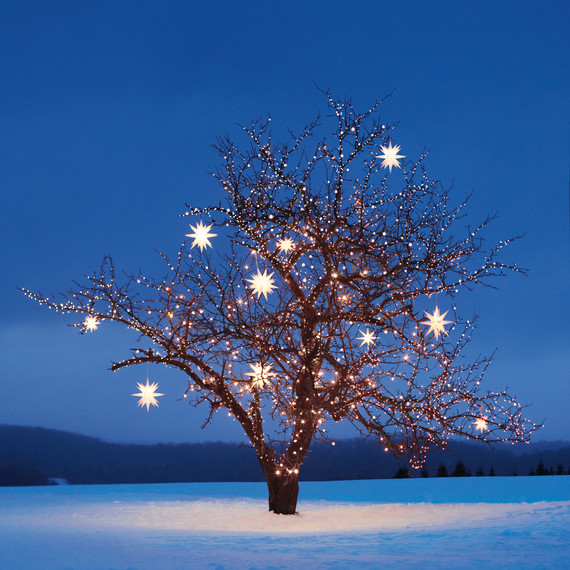 LEDs come in different shapes, sizes, and novelty designs. They don't burn hot, use as little as onetenth the energy of incandescent bulbs, and can last up to 40 times longer. Earlier versions of LED holiday lights suffered from a disconcerting flicker and were limited in color to a cool bluish-white, but those nuisances have been eliminated in recent years.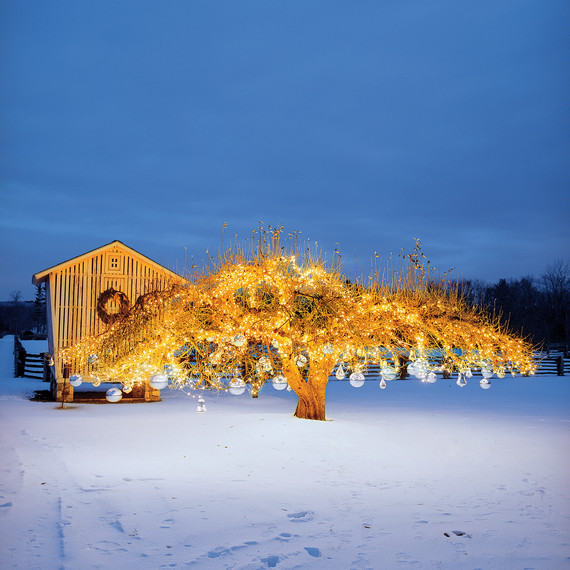 Before you rush out to buy new lights for the tree, though, you should first figure out how many strings you need. And that number will largely depend on how you plan to wrap them: Do you prefer surface-winding (draping the strands around the perimeter of the tree) or branch-weaving (wrapping strings around individual branches, from the center of the tree outward)? The latter method requires more strands of lights, but the payoff is spectacular. Turn the page for our tutorial on branch-weaving -- and find out how to avoid being left one string short of a gorgeously lit tree.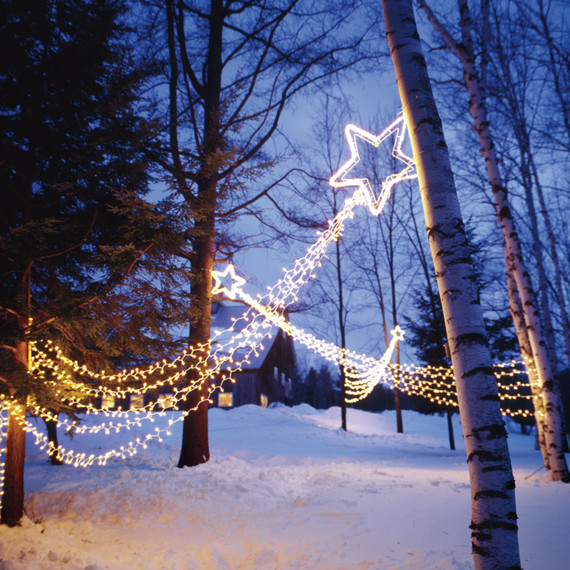 LED multicolor battery-operated C6 light set (top left), $7.50 for 30 lights, and LED M5 Crystal warm-white light set (bottom left), $11 for 50 lights, by Martha Stewart Living, homedepot.com