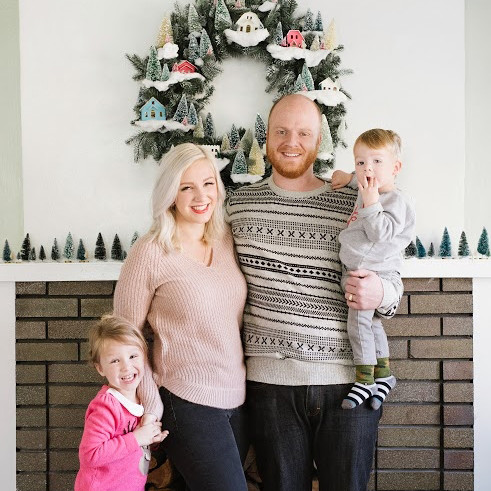 1. Tell us a bit about yourself.
Sure! My name is Alison Faulkner and I run The Alison Show, a blog I started in 2007. I live in Provo, Utah, with my husband and two kids, and I'm a writer, event producer (I do a ton of kids' parties and corporate events), sugar-cookie baker, and blogger -– all rolled into one. I actually created an online course this past October where people can learn to bake and decorate these beautiful cookies right along with me. And I own an event space called Club Alison, which is where I host most of my parties and events.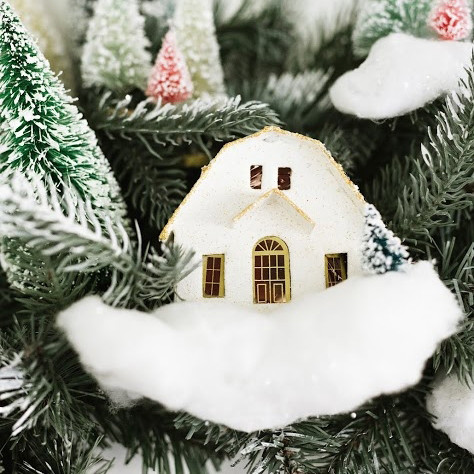 2. It's clear that you're living a fun-filled, creative life, but there's definitely a managerial business aspect to it. How do you find time for side projects like this one?
I actually think it's Martha who first facilitated an environment where creative individuals can thrive. I respect the heck out of that, and I cherish the opportunities she's created for creative people like me. She paved the way. And I guess the fun thing about life is that you have time for whatever you create time for. If you make it a top priority, you can get it done. And for me, it was a priority to create something beautiful for my family for the holiday season. I've been doing so many events recently that I haven't had to time to craft in the last six months. When December rolled around, I decided it was time to take a break and just do whatever I wanted to do for this one month (while still maintaining my blog, of course). The magazine came in the mail, and I took one look at the cover and knew what had to be done.
3. If you could give one piece of advice to someone looking to live more creatively, what would you say?
I'd say, "Cut yourself some slack!" Really. Just go ahead and give yourself a break when you're starting out. When you look at something on Pinterest, you have to remember that it was created by a whole team of people, and that it was their job to create that. I actually have a series on my YouTube channel all about not getting caught up in the comparison trap. That will only trip you up and keep you from achieving dreams.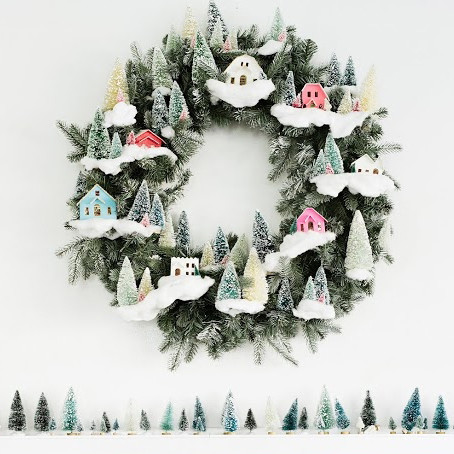 4. We definitely agree. Any fun holiday traditions in your family?
Well, of course I have to say ... baking cookies! My husband loves eating the cookies, and my son loves eating the dough. So it's a family activity. But another tradition we've been trying to keep up is creating neighbor gifts. Last year, we made a muddy buddy mix, and my daughter and I packaged it up and drove around delivering it to people together. That was so nice, because it was something for us to do together. I craft and bake all year professionally, so in December I try to slow down and include the family.
5. Speaking of your 4-year-old daughter, we were amazed to hear that you worked on the wreath with her. Do you have any tips to share on crafting with kids? 
You heard right! I have a 4-year-old and a 1 1/2-year-old, so of course it's the older one who's really been helping me. We actually created a fun video tutorial together when we were making the bottlebrush trees. When her baby brother was napping, I let her open all the packages of the trees and hand them to me, and after I bleached and rinsed them thoroughly, I let her set them up to dry.
There are so many facets to the wreath, so it's easy to include a kid in the process. And I think that in general, crafting or baking with children is more about including them in the process than it is about creating the final product. Since crafts and baking are my profession, my young daughter can't always be involved in the final product, but there's always a way to involve her in the how-to. She feels just as valued and just as important that way.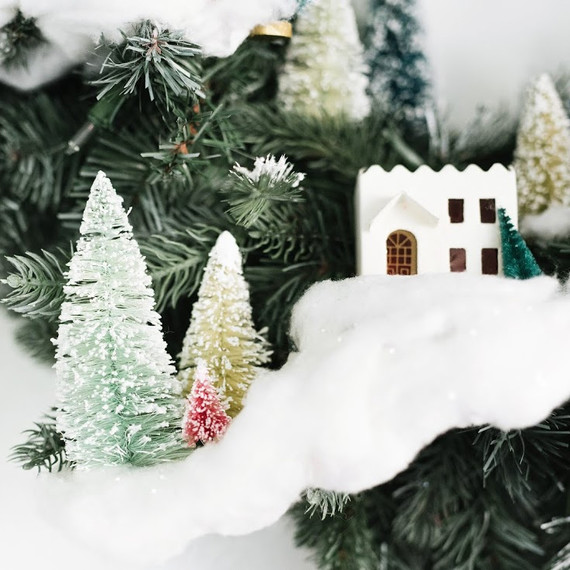 6. Describe your perfect work space.
Let's see. My dream work space would have lots and lots of natural light, absolutely nobody around, and really loud music. And a Diet Coke. And, let's be real, a box of Martha Stewart craft supplies.
7. Finally, let's talk about your gorgeous Instagram. What advice can you give to fellow Instagrammers looking to get more out of the photo-sharing app?
First, determine why you want to grow your Instagram and what you are going to do with your following. If you just want to have a lot of followers, okay, cool, own that. Or, say, if you want to just snap photos to share with your family and friends, that's wonderful. But you've got to be very deliberate with your intentions. I personally try to use Instagram to build a community around my 'grams, and, at the end of the day, I'm using it to build a cohesive brand. Every time I post, I ask myself, "Is this post meeting my objective for Instagram and what I want for my community?" From there, you've just got to let your creativity flow!
Want to see more from Alison? Check out her blog, follow her on Instagram, or shop The Alison Shop in the Martha Stewart American Made Market. 
You can also find the tutorial for our December cover wreath here.