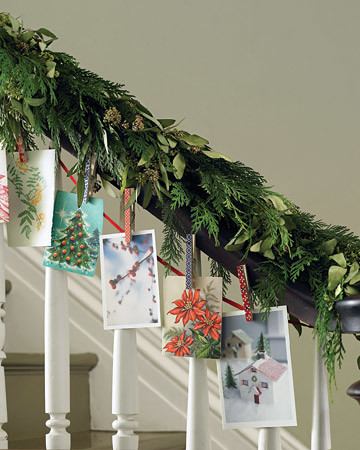 Tips to Write, Make, and Send
Update your mailing list: Write a list of people to whom you intend to send holiday cards and update any addresses that have changed over the past year.
Stock up early: Avoid a last-minute hustle to the post office for stamps, envelopes, and supplies (if you're making cards).
Know when to mail your cards: Allow at least four days for all domestic cards, no matter how close the destination. This year, Priority Mail must be sent by December 20 and Express Mail items must be sent by December 23 in order for them to make it to their domestic destinations by Christmas Eve
Take the Picture Perfect Holiday Photo
Use the right digital camera: We recommend a camera with at least 3 to 4 megapixels: This will ensure that the photos, whether 4 by 6 inches or 5 by 7 inches, are sufficiently crisp.
Clear the background: Position your subjects against a clear, uncluttered background.
Wear solid colors: They should complement each other but don't match exactly.
Put yourself in a good light: Indirect light is the most flattering; the prime hours are in the early morning or at sunset.
Get a timeless look: Experiment with black-and-white and sepia-toned prints.
Keep the kids and pets happy: Enlist a helper to make distractions or keep their attention.
Pick your theme: Choose a visual idea for your photo that everyone loves (browse some of our fun-filled ideas), and have fun with props and the snowy weather outside!