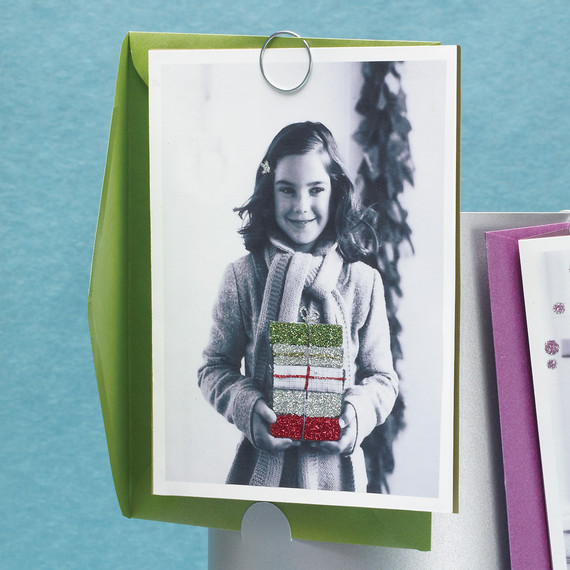 Cards and Gift Tags
Personalized Holiday Cards and Gift Tags: Use your favorite family photo of Christmases past or a few seasonal items to scan, design, and print fun, festive cards and gift tags.

Clip-Art Tags: Whether you want 

grand monograms, pretty patterns, or whimsical pipe cleaner tags, send a message of holiday cheer with one of our printable templates.

Stickers: Scan artwork and position your image on the sticker to print into sheets for gifts, candy containers, and other small stocking stuffers.
Glittered Clip-Art Cards: Print one of our whimsical designs (a family of grazing deer or a bird carrying a twig of seasonal berries) onto card stock, apply glue using a fine-tipped bottle, and cover with glitter.
Gift Ideas
Want more ideas? Browse our handmade gifts -- all of which you can make on your computer with a little creativity and the click of a mouse.