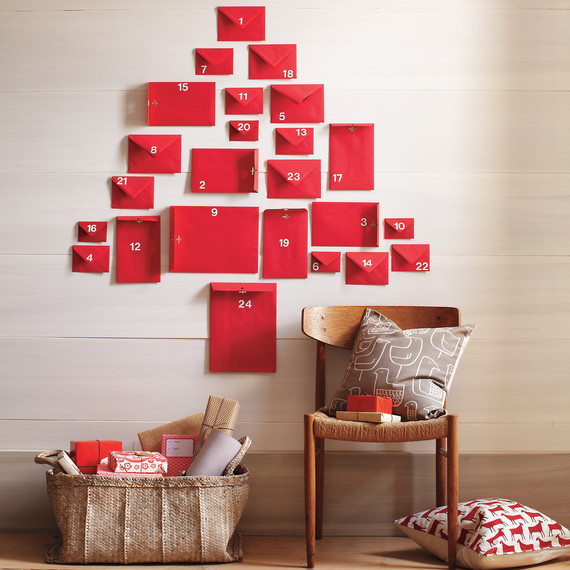 Everyone has a favorite holiday. Mine happens to be Thanksgiving, but my mom is absolutely crazy about Christmas. The holiday lasts the entire month of December in her house, and it has been this way for as long as I can remember. Despite the fact that my siblings and I are now adults and no longer live at home, there are very few family traditions that have changed. These tried and true traditions are what make visiting my family at Christmas time so wonderful. Here are a few of my favorites:
Advent Calendars
Every year, we all get an Advent calendar. You know, the ones that you pop a chocolate square out of every day leading up to Christmas. As a kid I can remember wanting to open all of the days at once. I was always stopped, and quickly learned that waiting made each day before Christmas feel special.
Christmas Pajamas
On Christmas Eve we are allowed to open one gift -- the catch being that Mom gets to decide which one it is. I can't remember when we caught on, but eventually we realized that this one gift was always pajamas. I imagine this was the rule so we would all look cute in the Christmas-morning home videos my dad would record of us frantically ripping open presents. Now that we are grown up (and have long since vetoed being recorded), it's still a cozy tradition we stick to.
Stockings
Over the years, my grandmother has made everyone in my extended family a Christmas stocking -- by hand. Without fail, these stockings are hung on our mantel to be filled by Santa. When we were kids, the stockings were overflowing with small toys and candy. Nowadays, a toothbrush, toothpaste, gum, a flashlight, and other home necessities are more common. The last thing we all need is candy, so "Santa" has made the perfect adjustment to keep the tradition alive. 
After-Dinner Card Games
My family is very into card games. Once everyone is done eating Christmas dinner and the plates are cleared, we sit around the table and play Apples to Apples. Despite our collective competitive nature, we spend hours laughing and enjoying quality time together. At the end of the day, that's what makes Christmas special.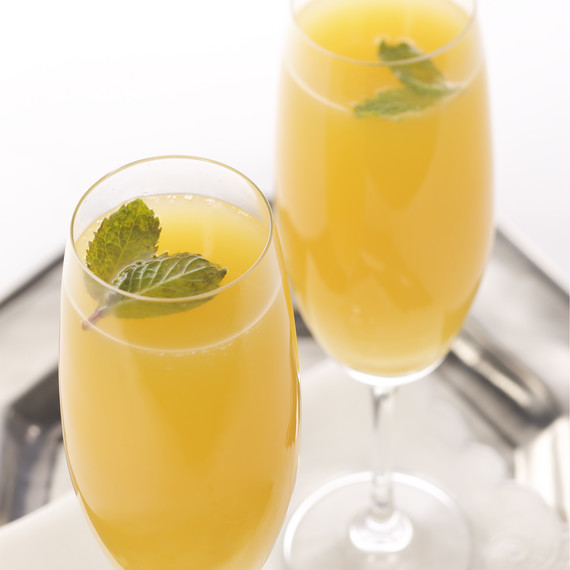 Christmas Breakfast With Bubbly
Christmas morning is now my favorite part of holiday, but not for the reason you're thinking. In the past few years, we started a new tradition of spending the morning with my cousins, eating homemade egg bakes and drinking mimosas. What is an egg bake, you ask? Imagine an egg and cheese sandwich, but the bread is baked inside the eggs. This morning is pretty much the perfect combination of all things: holiday cheer, bubbly, family, and breakfast food.
What are your family traditions? Share them on Twitter with @MarthaStewartLiving!