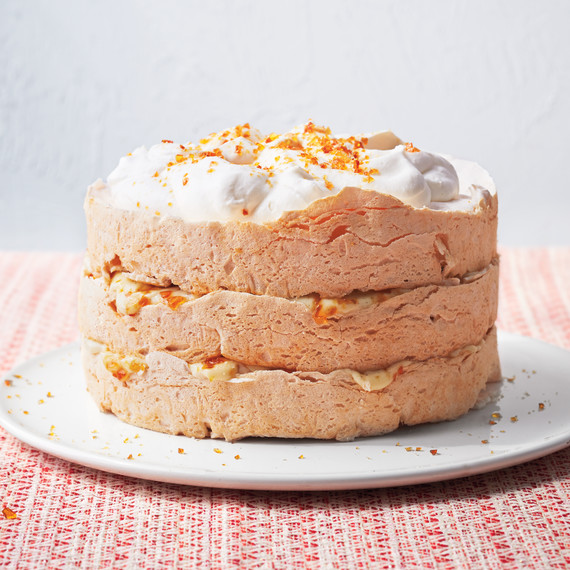 This is ethereal, every bite beyond heavenly. A billowy meringue mixture -- egg whites, sugar, and cornstarch -- bakes in round pans, producing layers with straight, crisp sides and soft, chewy middles. The leftover yolks are put to use in a tangy buttermilk pastry cream flecked with vanilla bean. Spread this between the layers, then sprinkle each with tiny crunches of the easiest caramel ever (more on that below!). Whipped cream and more caramel top it off. Every bit can be made ahead. Assemble this beauty right before serving. And know that this glorious treat is gluten free.
Get the Cloud Cake Recipe
And as for the Caramel, Here's Our Amazing Tip:
Whether you're new to making caramel or not, we suggest you make the caramel for the Cloud Cake in the microwave -- yes, you read that right. Making caramel from scratch is intimidating. Our microwave version is quick and foolproof. In less than four minutes, with a few stirs along the way, sugar caramelizes to a perfectly golden hue. It's far more simple than scary -- really.
Get the Cloud Cake Recipe -- with the Microwave Caramel instructions