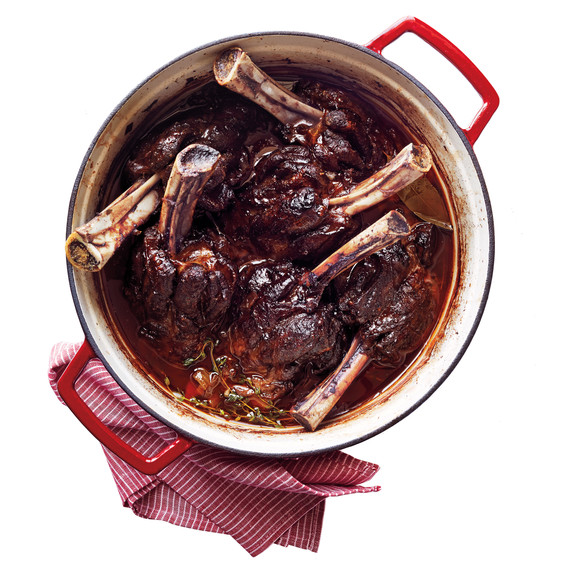 One Braise Fits All
Here's a versatile recipe for all those nights between holidays when guests are around. The hardest part may be deciding what meat to use -- lamb and veal shanks and beef short ribs turn meltingly tender as they braise, and are even tastier a day later. Make it before your houseguests arrive, because whichever meat you use, this is one of those recipes that really does taste better the next day -- or even three days later! A boon for the busy cook come holiday time.

Serve over noodles, polenta, or mashed potatoes.
Get the Versatile Braise Recipe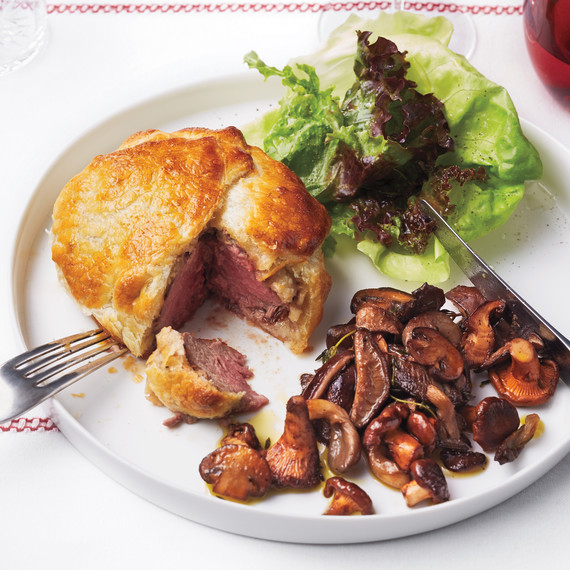 Get the Mini Beef Wellingtons Recipe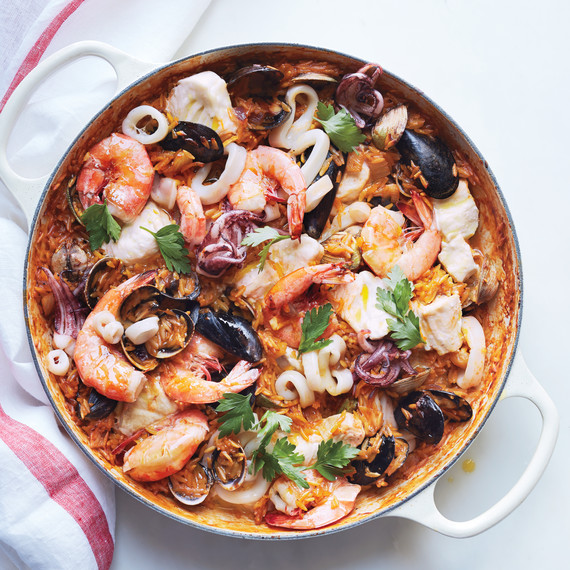 Feast of Fishes
A real stunner, rich with seafood and heady with saffron, that uses orzo instead of rice. Yet it comes together in less than an hour -- and did we mention it's made in just one pot?
Here's the cook's dilemma: what to call it. Is it paella, pasta, or risotto? When it's this easy and delicious, we say call it whatever you like.
As orzo cooks on the stove top in a heady broth with tomato paste, saffron, and vermouth, it releases its starch, making a velvety base. Top it with your favorite seafood, and run the dish under the broiler just until it's cooked through.
Get the One-Pot Seafood Orzo Risotto Recipe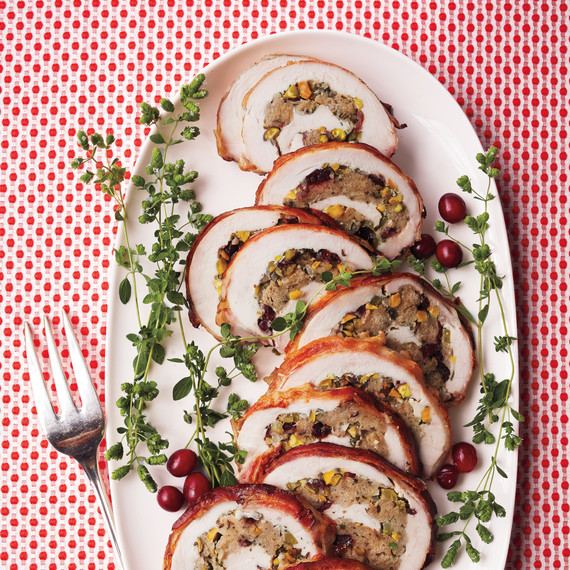 All-in-One
Try this impressive dish, a turkey roulade with cranberry and pistachio stuffing, instead of carving a big roast. We think it's pretty and know it is practical -- not only is it super easy to slice, but the stuffing also helps stretch the meat to properly fill bellies on a long guest roster. What's not to like?
Get the Turkey Roulade Recipe