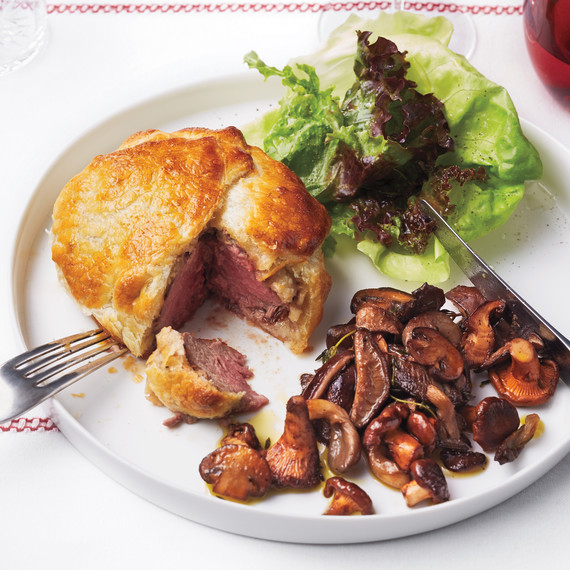 A luxurious dish that only needs baking at the last minute, meaning you can devote your prep time to dessert and sides? Yes indeed, we think you'll like this. You can assemble packages of pastry-wrapped, pate-topped tenderloin medallions weeks in advance (really, up to two months ahead), and freeze them. Pop them into the oven before the big meal and serve everyone their own golden, crisp portion.
Instead of including the traditional duxelles, a finely chopped mixture of mushrooms, within the pastry, offer sauteed mushrooms as a delicious side. The mushrooms are sauteed with cognac, which definitely makes them more luscious.
Get the Mini Beef Wellingtons Recipe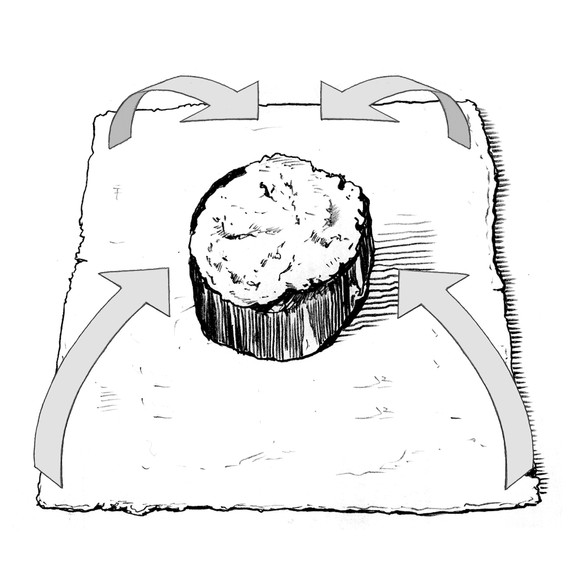 Sear tenderloin, then slice it into medallions. Top each slice with store-bought pate. Wrap it in a square of puff pastry, securing the folds with egg wash.
Watch how to make the Mini Beef Wellingtons and Sauteed Mushrooms with Cognac: