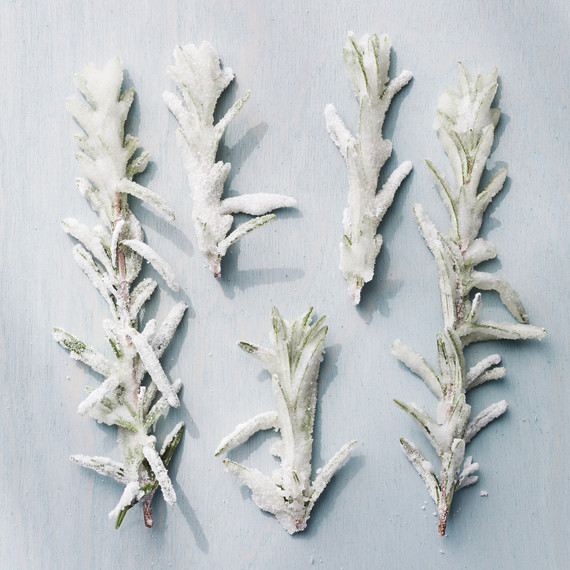 MAKE: Sugared Rosemary Sprigs
When you need snow-covered mini trees for cake decorations, try these sweet herb sprigs.
Get the Sugared Rosemary Sprigs Recipe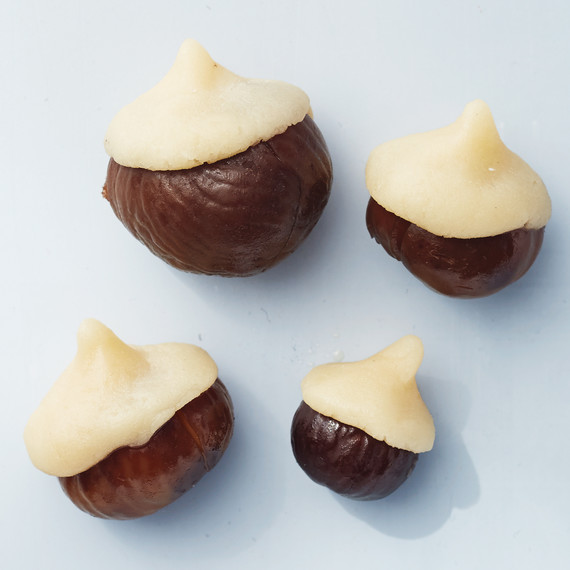 MAKE: Chestnut-and-Marzipan Acorns
Smooth a little marzipan over chestnuts, pinching with your fingers to make peaked tops.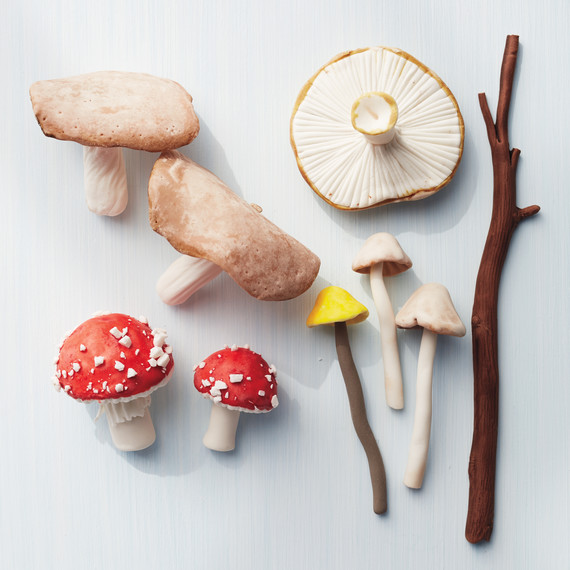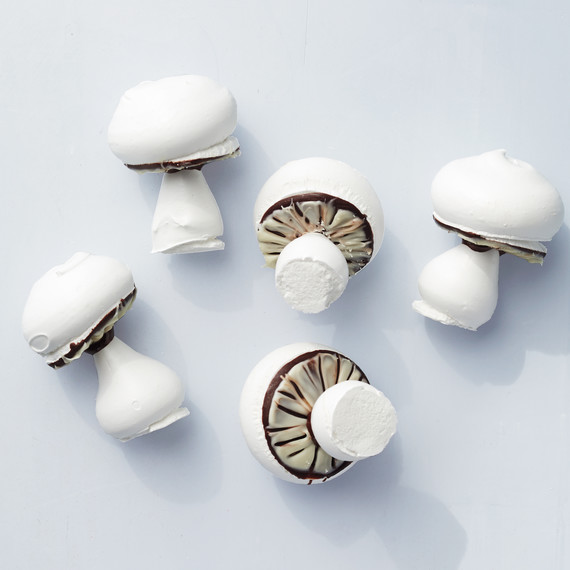 MAKE: Meringue Mushrooms
A fanciful confection you can eat as a mini cookie, and just the right decoration for a buche (or birch) de Noel.
Get the Meringue Mushrooms Recipe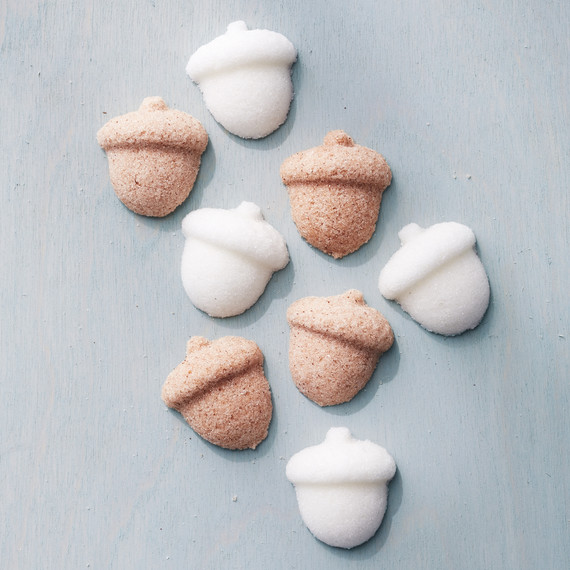 BUY: Acorn-Shaped Sugar Cubes
As they have a flat side, these acorns from wishingwellart.etsy.com are especially good for adorning the side of a cake.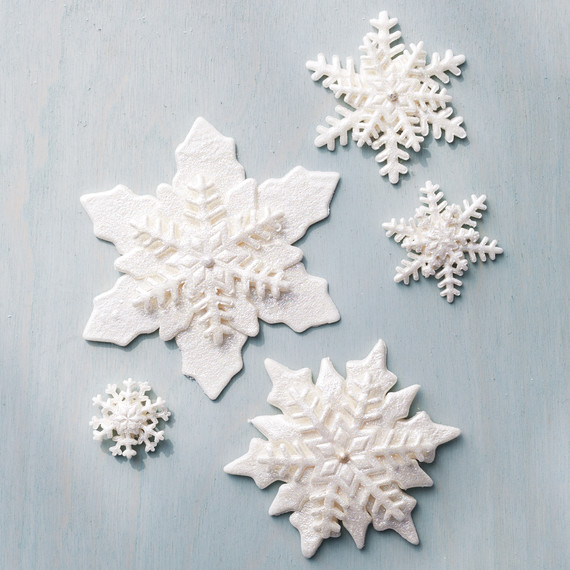 BUY: Gum-Paste Snowflakes
So delicate, so beautiful, we couldn't resist these snowflakes from sweetedibles.etsy.com.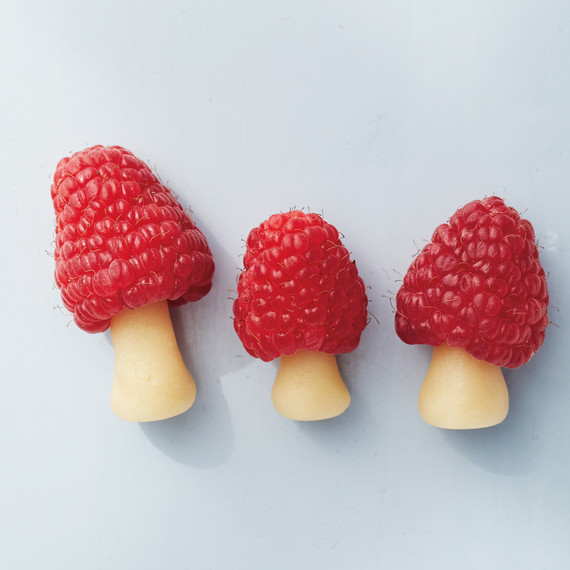 MAKE: Raspberry-and-Marzipan Mushrooms
Roll balls of marzipan into stem shapes; place a raspberry on each.