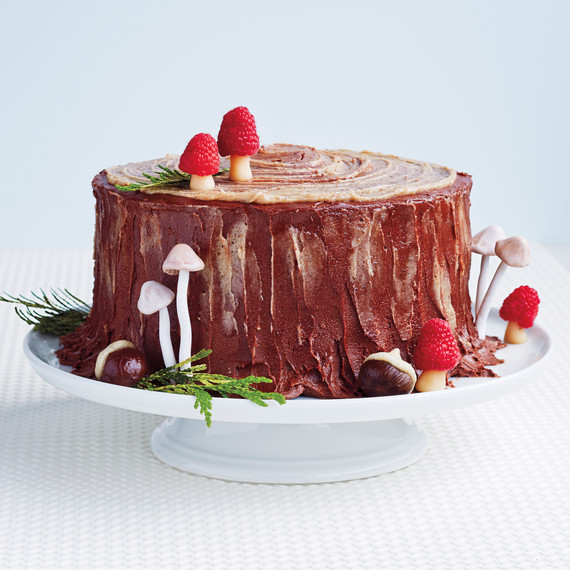 We're always looking for ways to improve on the tried and tested, and this year we've come up with something quite revolutionary. We're asking you to turn the traditional buche de Noel, or Yule log, on its head (okay, technically on its side).
This is inspired for several reasons. First off: A rolled cake can be an intimidating thing. Those not at ease with rolling genoise will appreciate that our new classic is a layer cake -- no rolling required. Plus, you can substitute your favorite layer cake recipe for our chocolate chestnut layers if you like.
Why would you frost a chocolate-chestnut layer cake to resemble a stump? Because there is no fancy piping necessary this way. Actually, there is no mandatory piping at all -- the whole point is to spread the icing in an imperfect way so it resembles bark.
Get the Yule-Log Layer Cake Recipe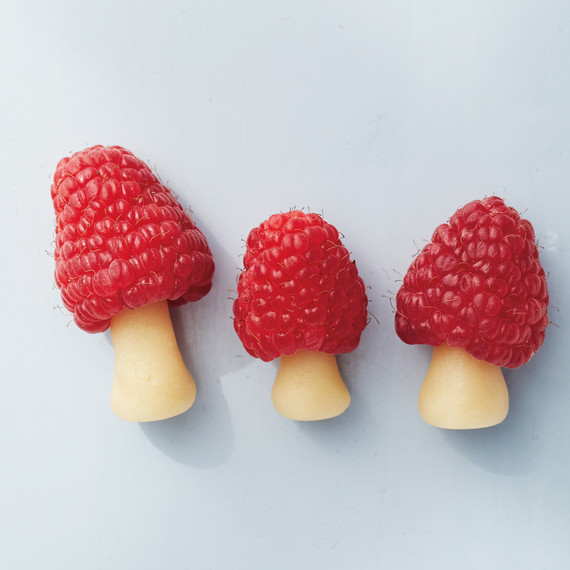 Adorning the Woodland Wonder
For decorations, we used almond paste to form stems for raspberry "mushrooms" and "acorn caps" for chestnuts. The white mushrooms we used are store-bought. Check out the mushrooms and our other picks for edible adornments.