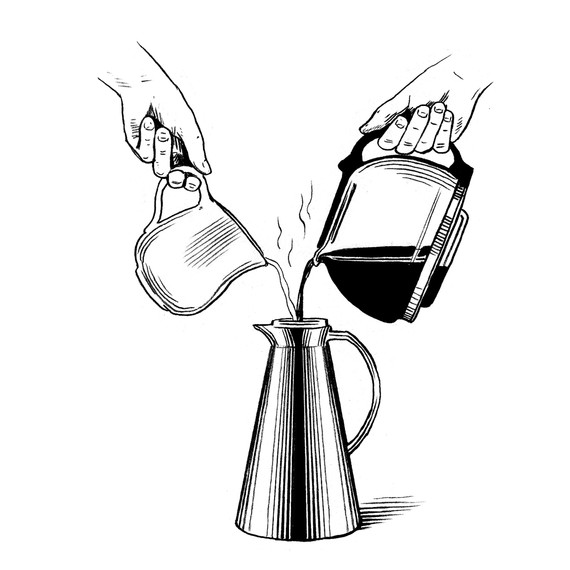 The Best Wake-Up Call
Make it easy on yourself: Don't play barista at a holiday brunch or when you have a houseful of sleepover guests for breakfast. Even the half caf/double shot/extra foam regulars will love this simple, fresh cafe au lait:
Brew a large pot of coffee (or a multicup stove-top espresso), and microwave a generous amount of milk until hot. Slowly pour the two together into a thermal carafe -- as the streams combine in midair, even skim milk seems to become creamy, creating a pitcherful of hot, satisfying cafe au lait that your guests can help themselves to.
A big batch is better: Instead of filling individual cups (which means more work and more cleanup), layer yogurt and fruit on a platter. Berries aren't at their best in winter, so take the dish in a tropical direction with pineapple. To make it even more irresistible, warm the fruit with sugar and oats until it's soft and caramelized. Add a squeeze of lime, and serve over yogurt with chopped, toasted hazelnuts.
Get the Yogurt with Caramelized Pineapple and Hazelnuts Recipe
The Easiest Eggs for a Crowd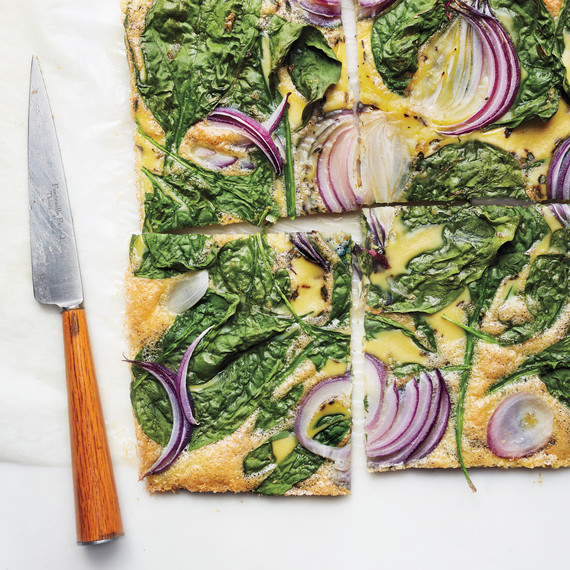 A pastiche of eggs, a tiny bit of flour, and a few chopped herbs, topped with greens and onions and baked in a sheet pan, is either the world's largest open-faced omelet or its thinnest frittata. No matter how you slice it, it can be eaten out of hand -- hot, cold, or somewhere in between -- making it a home cook's new back-pocket breakfast staple.
Hash-Brown Casserole Made Fresh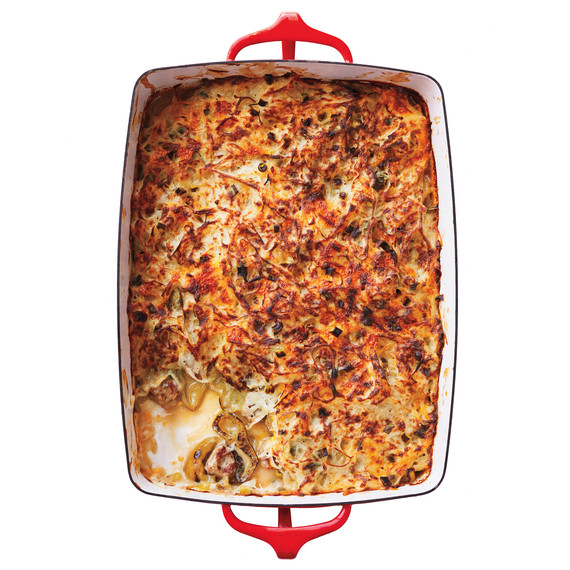 This creamy, cheesy baked breakfast has no shortage of fans. Our version gets an update with layers of sausage, vinegar-glazed peppers, and grated potatoes mixed with cheddar cheese, scallions, and a silky bechamel sauce. The result? A brown and bubbling dish worthy of its own cult following.
Get the Hash-Brown Casserole Recipe