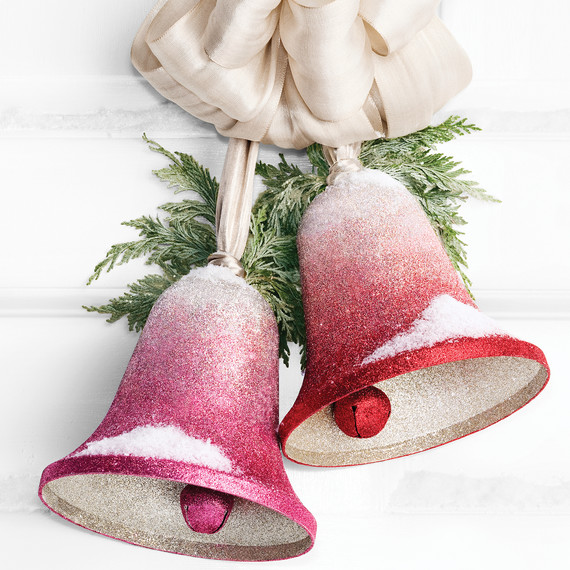 Come holiday time, the music room at Martha's Bedford farm -- home to a Steinway and Sons grand piano -- is the centerpiece for gathering family and friends who love to sing. Upon arrival, each guest is given a songbook, and the house is filled with the exuberant voices of friends happy to gather around the piano on a crisp winter day.
To make the songbook that Martha hands out to guests at her holiday parties, download and print our free clip art. Then wow your guests with fun facts about these classic Christmas tunes.
"Silent Night." This 19th-century Austrian carol has been translated into more than 100 languages, and it rang out above German and British trenches during the Christmas truce of World War I.
"Jingle Bells." Originally titled "One Horse Open Sleigh," this holiday favorite was the first Christmas carol to be made into a record, in 1902.
"The First Noel." This solemn carol may date back more than 400 years to Cornwall, England.
"Deck the Halls." Set to an old Welsh tune, this song's lyrics are believed to be strongly influenced by Charles Dickens's "A Christmas Carol."
"It Came Upon the Midnight Clear." These lyrics, hailed by poet Oliver Wendell Holmes as some of "the finest and most beautiful ever written," were penned by a Massachusetts minister in 1849 and set to music a year later.
"Up on the Housetop." Written in 1866 by Ohio composer Benjamin Russell Hanby, this carol strengthened the image of Saint Nick as a jolly chimney-climbing gift bearer.
"We Wish You a Merry Christmas." This simple folk song was a mainstay of musicians in 16th-century England and could be heard echoing through the streets during the holidays.
"The 12 Days of Christmas." Published in England in 1780, this singsong carol extends the festivities beyond Christmas, celebrating each day leading up to Epiphany.