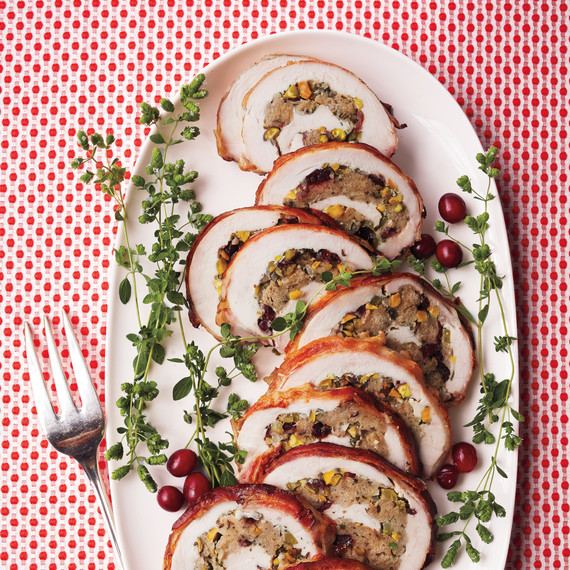 For a pretty and practical main course this holiday season, go with this turkey roulade -- it has everything, truly. There's a bit of festive stuffing (made with rye bread, herbs, pistachios, and cranberries), and moist, lean, perfectly cooked meat in every bite.
Just half a turkey breast prepared this way will feed a large group. Plus, this is a mess-free, no-tricky-carving-required presentation (and you don't have to perform in front of your guests). As one neat roll, it slices easily; do the slicing in kitchen and bring the platter out to your guests -- and a round of applause. And the whole thing is wrapped in bacon -- enough said.
In case you haven't transformed a piece of meat into a roulade before, we've broken it down with a handy how-to stuff and roll.
Get the Turkey Roulade Recipe