Whether you're dressed up or dressed down, serving 4 or 40, a single signature cocktail can set the tone at any get-together. It should also help keep the mood festive and ultimately lighten your hosting duties. Offer an equally interesting and delicious dip for guests to gather around, and you've got the elements for a lively celebration.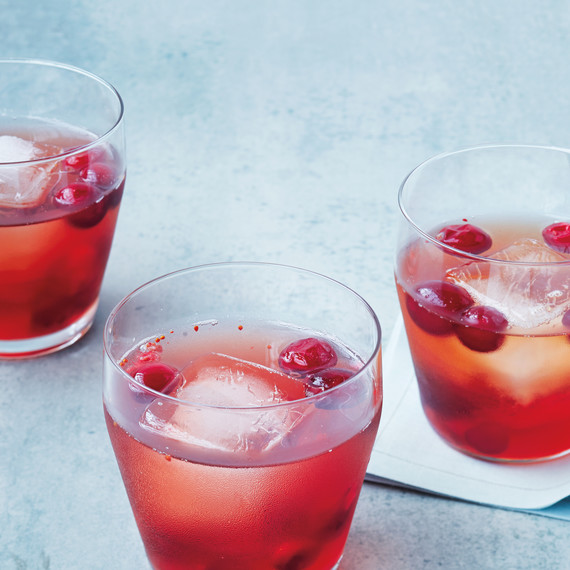 Bourbon-Cranberry Shrub
Old-fashioned shrubs (vinegar-based fruit cocktails) are the drink of the moment, and this one is a keeper, with tart cranberries, bourbon, and a splash of seltzer.
Get the Bourbon-Cranberry Shrub Recipe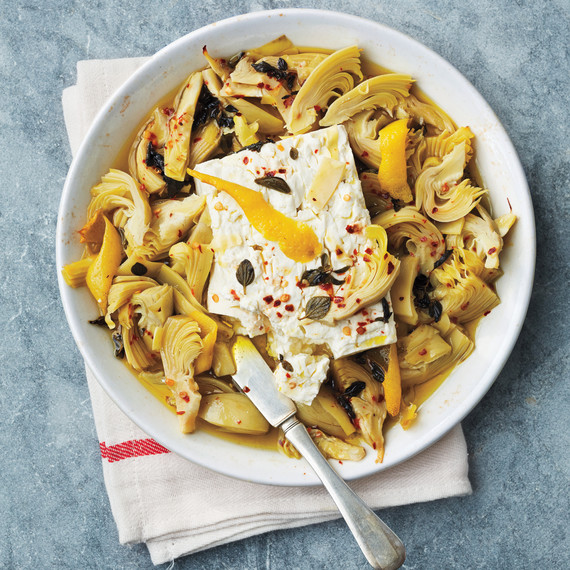 Artichoke-and-Feta Dip
The easiest appetizer on the block: Surround feta with artichoke hearts, oregano, and lemon peel. Douse the whole lot in olive oil and heat through. Serve with crackers.
Get the Artichoke-and-Feta Dip Recipe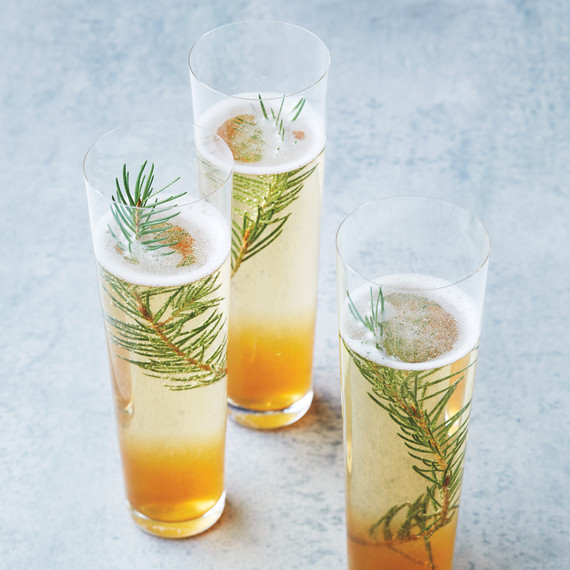 Juniper Champagne Cocktail
A simple syrup infused with juniper berries gives a citrusy green note to a glass of bubbly. A fragrant swizzle of pine plays right along.
Get the Juniper Champagne Cocktail Recipe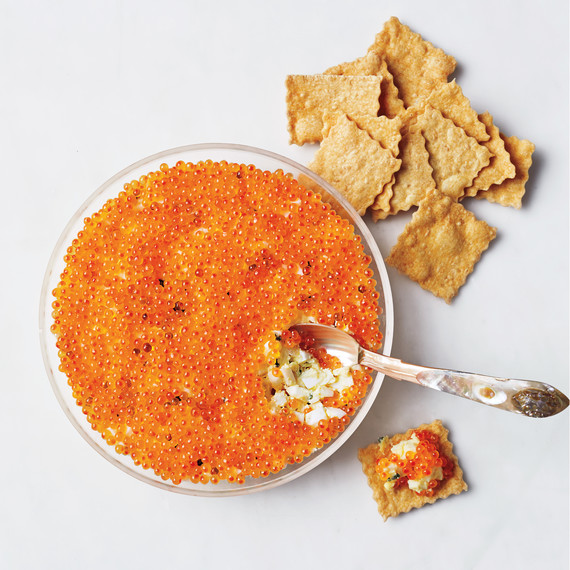 Egg-and-Caviar Dip
Eggs, meet eggs: A mixture of chopped hard-cooked eggs, creme fraiche, and minced chives gets topped with a colorful layer of trout roe for a salty, surprising pop.
Get the Egg-and-Caviar Dip Recipe
Anytime Casual Crowd-Pleaser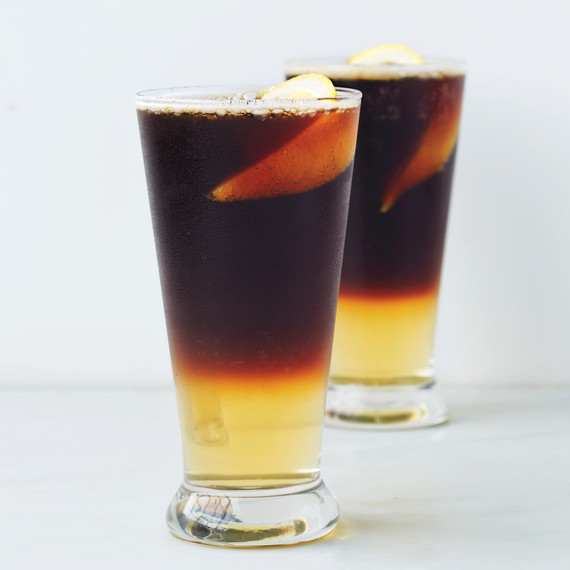 Sparkling Black and Tan
Pour a stout-style beer, such as Guinness, over the back of a spoon into glasses of sparkling cider to create striking layers. Squeeze in lemon for a bright finish.
Get the Sparkling Black and Tan Recipe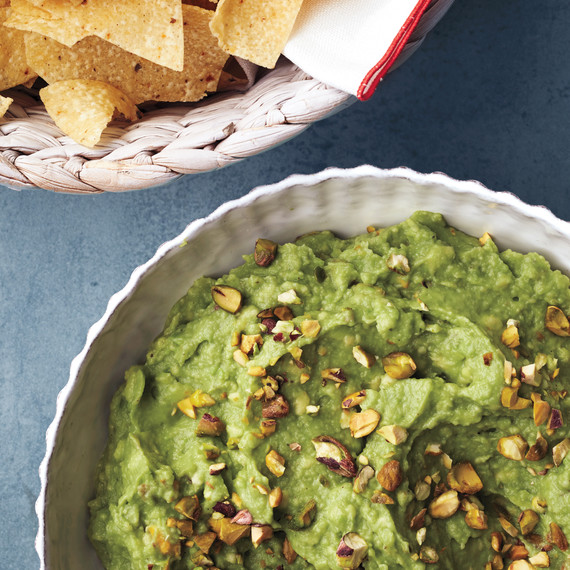 Pistachio Guacamole
Even simpler than the standard: Mash ripe avocados and season with fresh lime juice and salt. Stir in crunchy pistachios for texture and rich, toasty flavor.
Get the Pistachio Guacamole Recipe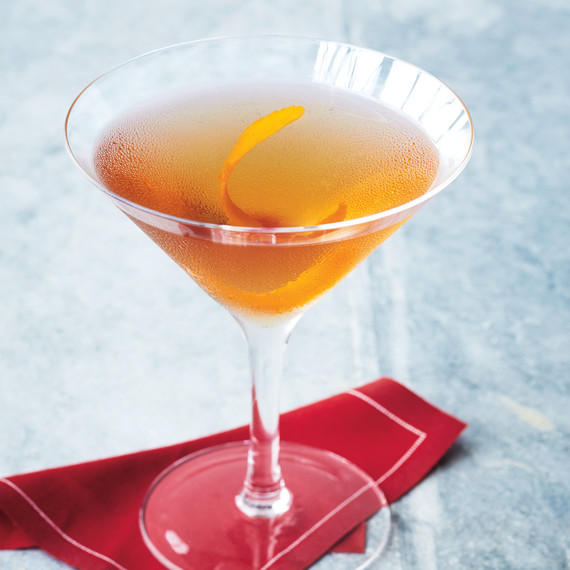 Sherry Martini
A classic gets a delicate new taste with the addition of sherry and a splash of Lillet.
Get the Sherry Martini Recipe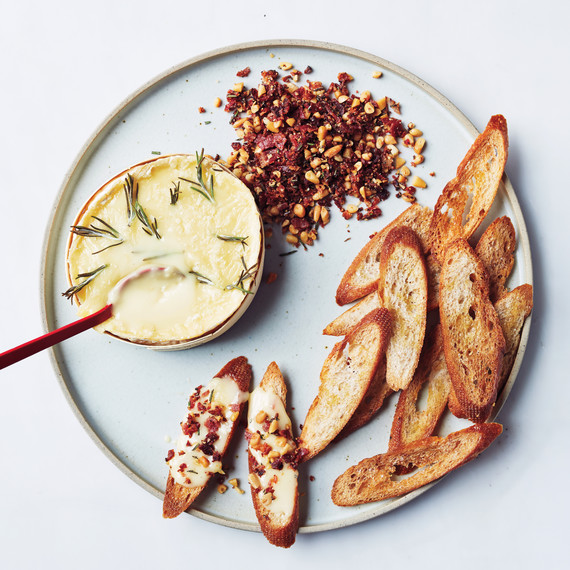 Baked Camembert
Here's a secret: You don't have to spend a fortune on cheese. Just heat Camembert, or another inexpensive triple cream like Brie, right in its box until melting. Set it out with crostini and a mixture of finely chopped bacon, rosemary, and pine nuts for sprinkling onto each gooey dollop.
Get the Baked Camembert with Bacon, Rosemary, and Pine Nuts Recipe