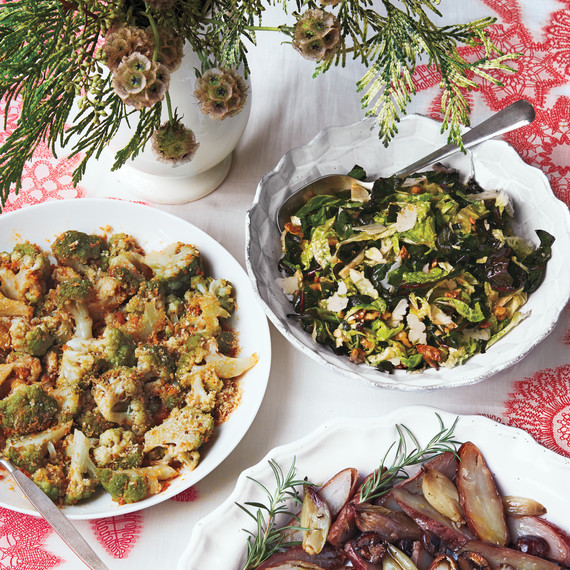 When your oven is full and every burner is taken, don't get caught with sides that still need cooking. The key is looking at your menu in advance to see where you have a little wiggle room. Maybe you need make-ahead? Or last-minute cooking? Perhaps there is a single burner going spare? Or is a salad the way to go? Select a vegetable dish or two accordingly. Here are some strategies/recipes sure to become your go-to holiday favorites: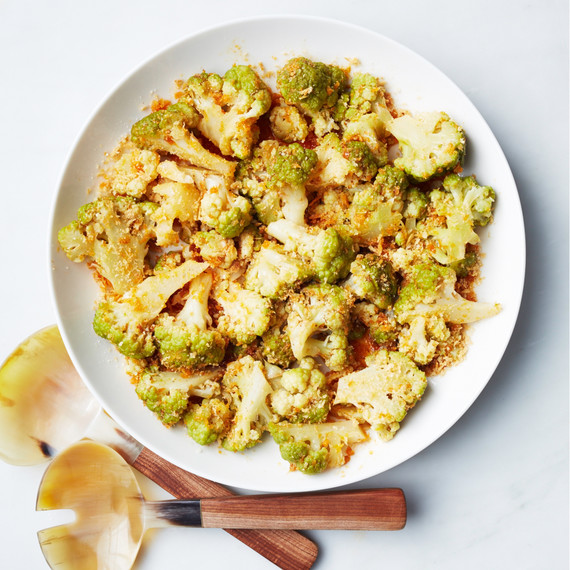 If you have room on the stove top:
Steam a head of cauliflower, then drizzle it with brown butter. Break it into florets, and finish with a flurry of toasted cheesy breadcrumbs.
Get the Steamed Whole Cauliflower with Paprika Brown Butter Recipe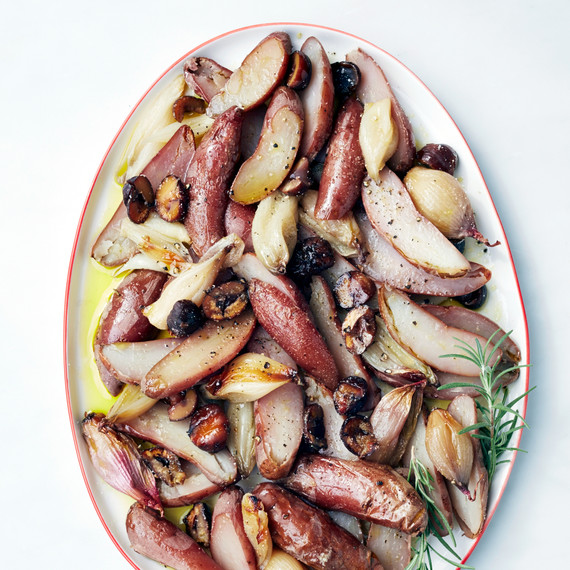 If you have space in the oven:
Slow-roast potatoes, shallots, and chestnuts -- all encrusted in salt.
Get the Salt-Roasted Potatoes, Shallots, and Chestnuts Recipe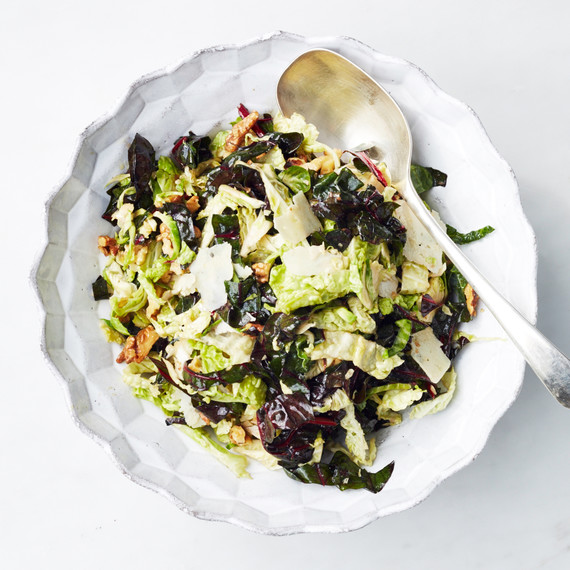 No room to cook? Slice them!
Try a hearty (raw!) salad of sliced green vegetables.
Get the Raw Swiss Chard, Cabbage, and Brussels Sprout Salad Recipe