You've made the chestnut cake layers and the frosting. Now comes the fun part:
Spread 3/4 cup chestnut frosting on top of first cake layer. Repeat with second layer and another 3/4 cup chestnut frosting. Top with final layer. Coat top and sides with 1 cup chestnut frosting. Refrigerate 30 minutes. Coat cake with chocolate frosting, then decorate as shown below.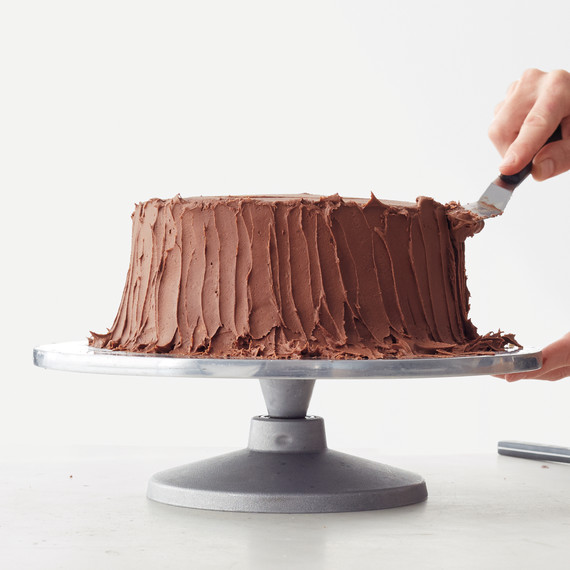 1. With a small offset spatula at a slight angle, scrape frosting down in strips to resemble bark, flaring at base.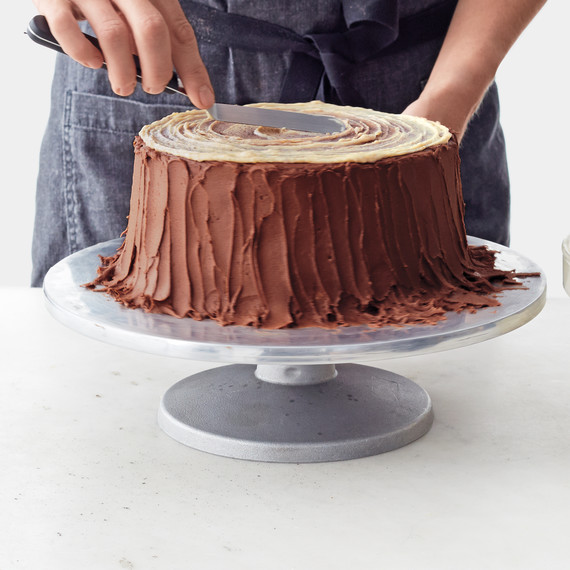 2. Top with a scant 1/2 cup chestnut frosting, then make a fine, tight spiral in frosting with spatula, as shown, turning cake as you work.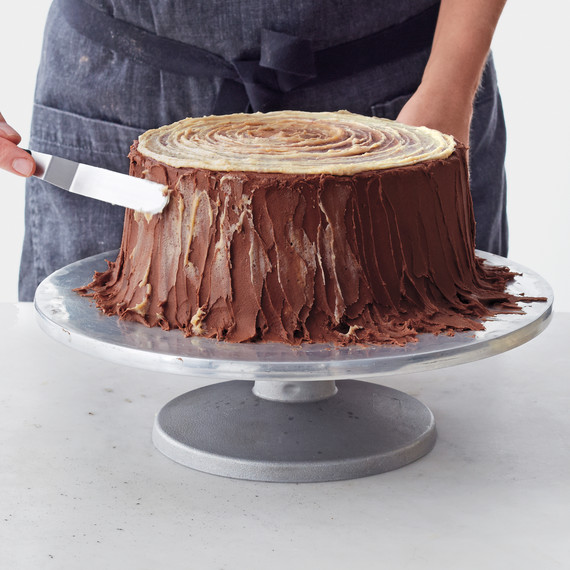 3. Add thin smears of chestnut frosting to sides, working from top to bottom.