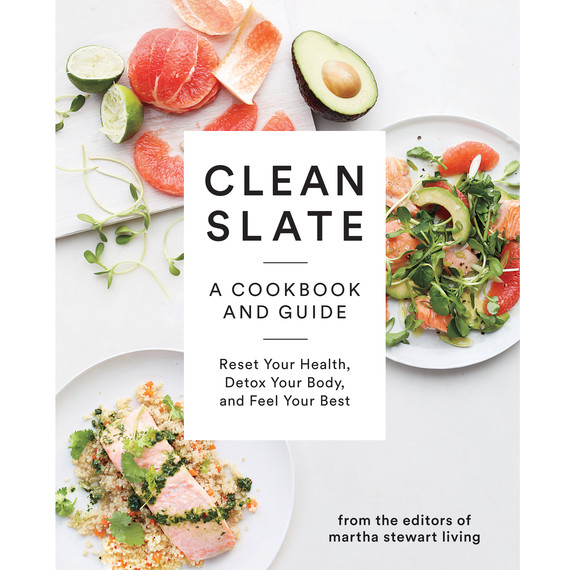 Eating clean is as much about how we eat as what we eat. As we all know, both affect our overall well-being. Focusing on whole (not processed) foods -- fresh produce, whole grains, and lean proteins -- is a proven route to good health. But eating clean also means preparing meals from scratch -- and taking the time to savor them, without distractions. That's the premise behind "Clean Slate," which is more than just a cookbook. Along with 160 delicious, nutritious recipes -- organized into chapters for breakfast ("Replenish"), juices and smoothies ("Reboot"), lunch ("Recharge"), snacks ("Reenergize"), dinner ("Restore"), and desserts ("Relax") -- you'll get sound nutritional advice from reliable experts and other essential information, such as how to restock your pantry. Think of "Clean Slate" as a one-stop resource to help you make the the most nourishing choices, form good food habits, and enjoy a healthy relationship with food.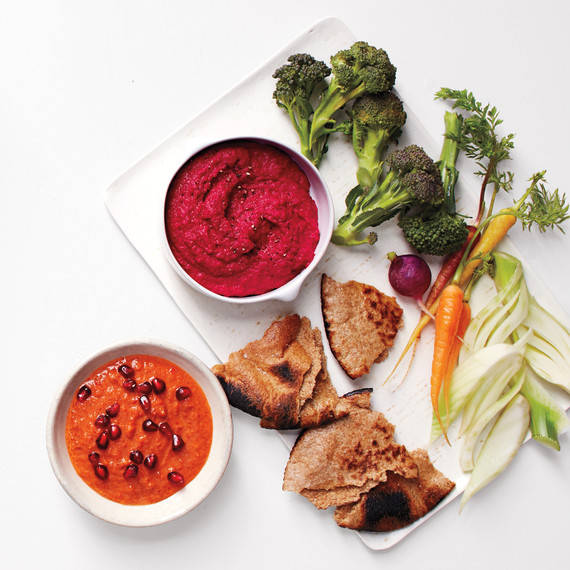 The right snacks help keep energy levels on an even keel. These spreads -- and their dippers -- are also a tasty way to eat more vegetables.
Get the Red-Pepper and Walnut Dip with Pomegranate Recipe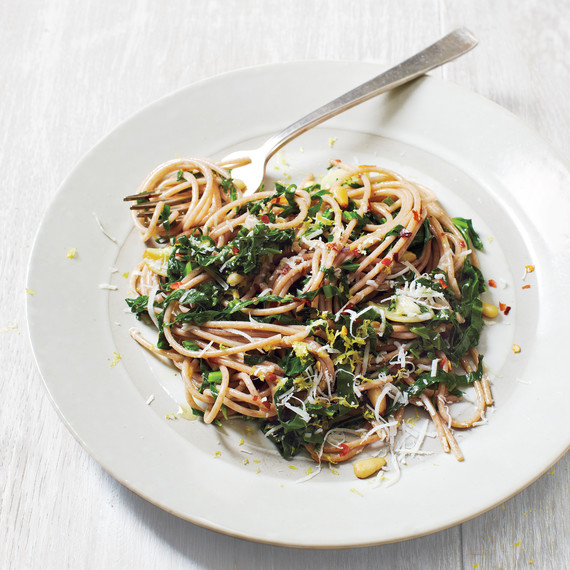 A meal of whole-grain pasta, dark leafy greens, toasted pine nuts, and lemon juice and zest is fast and flavorful -- and good for you too.
Get the Spaghetti with Collard Greens and Lemon Recipe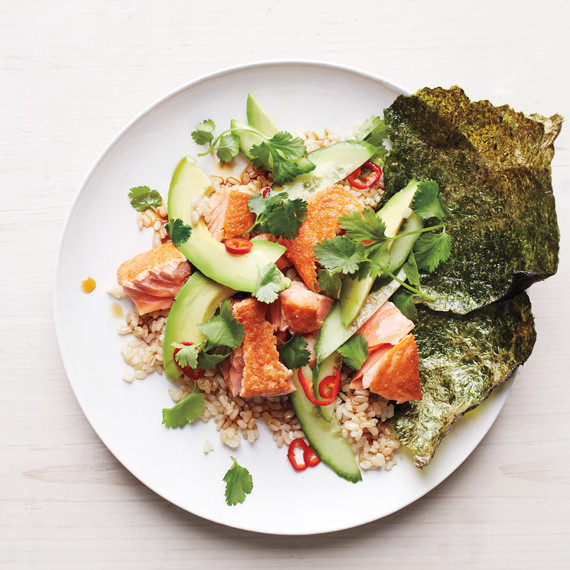 Make the most of an evening meal by focusing on restorative, protein-packed dishes like seared salmon with avocado and brown rice.
Get the Brown Rice with Salmon, Avocado, and Toasted Nori Recipe