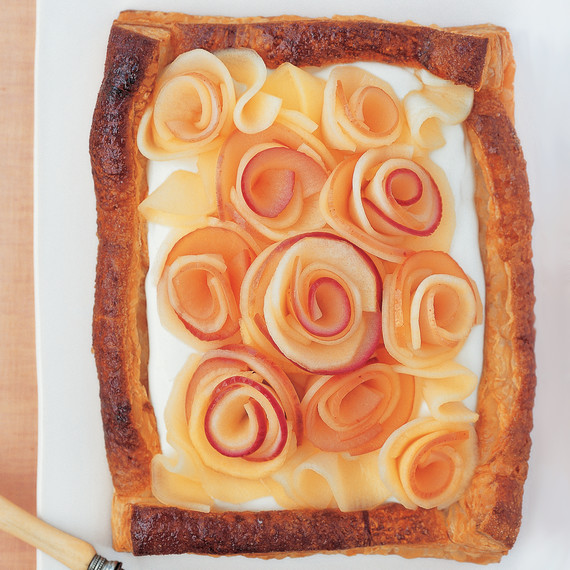 Buttermilk Cream Tart
Who would ever have thought you could turn apples into roses? Here the puff pastry frames the apple bouquet. Just divine, right?
Get the Buttermilk Cream Tart Recipe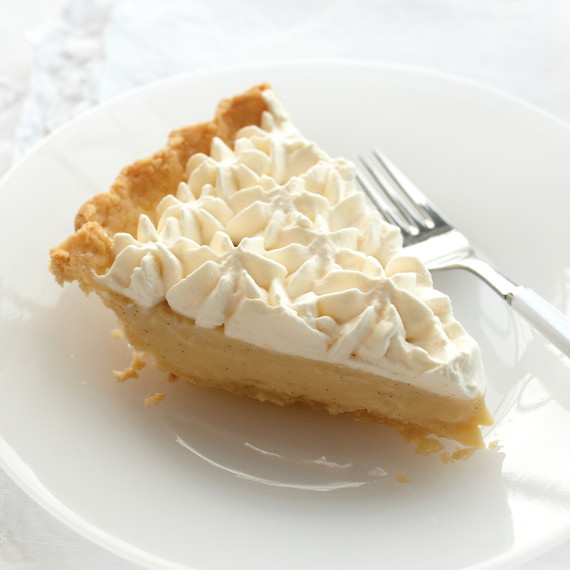 Rum-Vanilla Cream Pie
A grown-up pie: Beneath those innocent piped stars of vanilla whipped cream is a kicky rum custard.
Get the Rum-Vanilla Cream Pie Recipe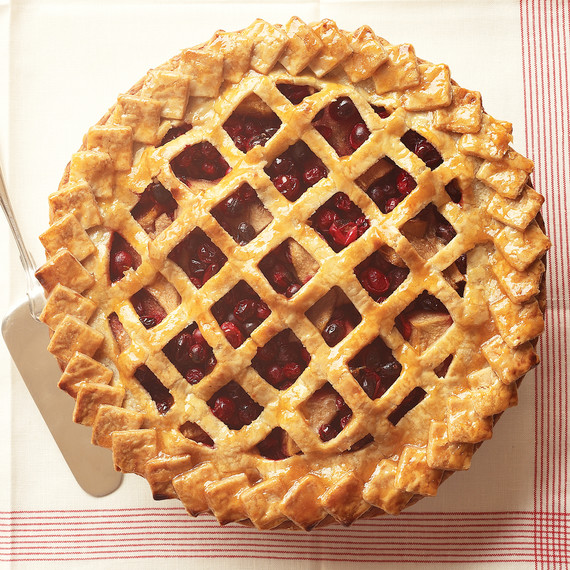 Pear-Cranberry Pie with Faux Lattice
What's faux? This is a truly delightful fall fruit combo. Instead of using strips of dough woven under and over one another, the latticelike design for this pie is formed by cutting squares from a rolled-out pate brisee. And there's no waste; the cut-out pastry pieces are overlapped around the edge of the pie plate, adding to the spectacular effect.
Get the Pear-Cranberry Faux Lattice Pie Recipe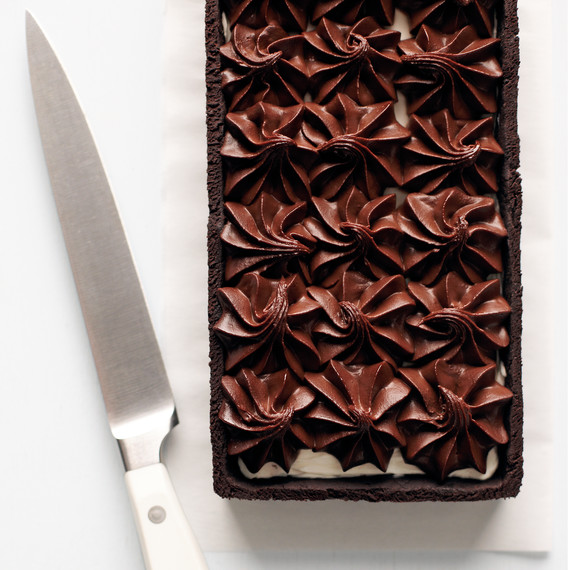 Chocolate Espresso Tart
Gorgeous rosettes of espresso-flavored chocolate ganache top this tart -- and as if that weren't enough, undeneath them is a creamy layer of mascarpone ... and under that, a chocolate pastry crust.
Get the Chocolate Espresso Tart Recipe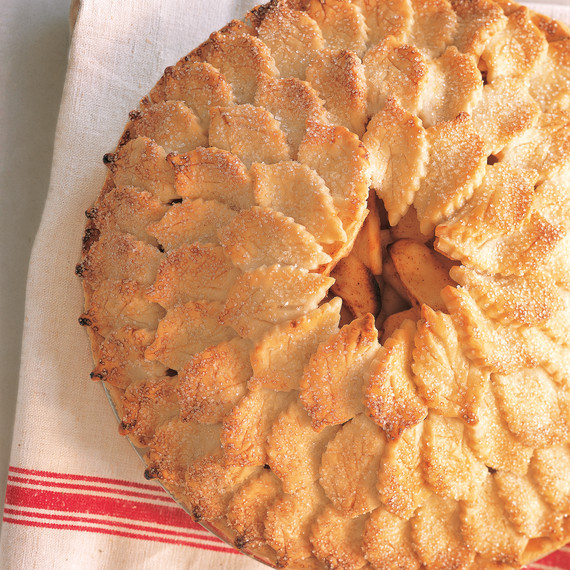 Shingled-Leaf Brandy Apple Pie
A pie that really looks too good to cut into? All those perfect pastry leaves plus a brandy-enhanced apple filling make this a real autumn beauty.
Get the Shingled-Leaf Brandy Apple Pie Recipe
There's plenty more mouthwatering inspiration in our glorious "Pies & Tarts" book.