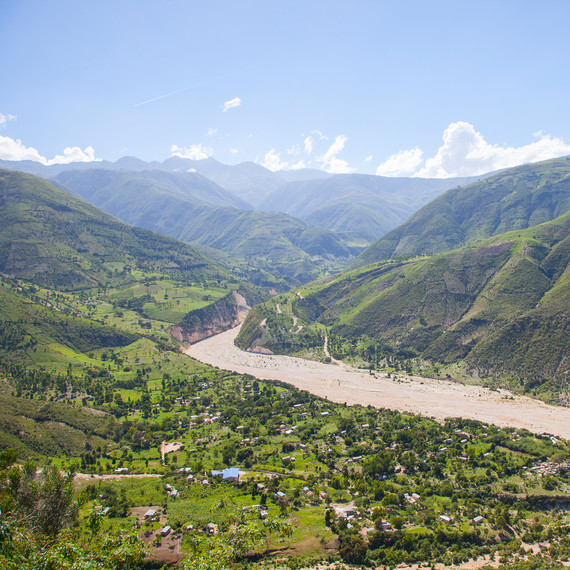 Today was a particularly exciting day for us as we got to travel to an area we have never been to in Haiti -- Fonds Parisian. A little over an hour drive from Port-au-Prince, Fonds Parisian was like a new world. Rich emerald-green mountains grew before our eyes on one side, as the other revealed a lake with water as blue as the crystal-clear sky. To summarize it into one simple word, it was breathtaking.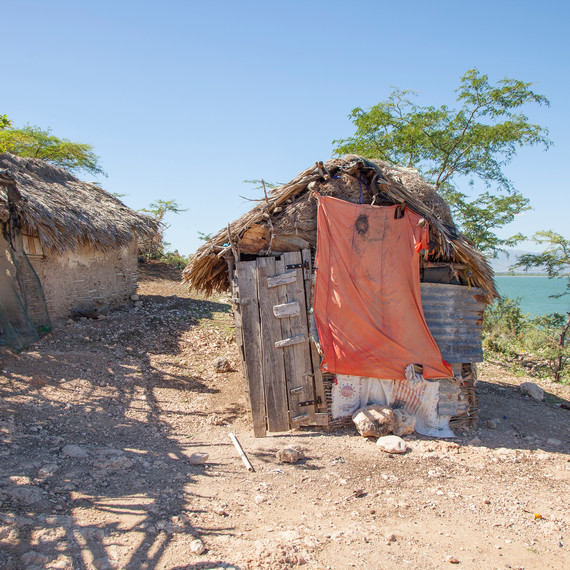 So far, on our mission to provide clean water to communities in need, we have been digging and repairing wells throughout Haiti. However, what we are doing to bring fresh water to the communities in Fonds Parisian is a bit different. Nearby, but very difficult to access due to the vast mountain ranges, is a large natural spring. Many years ago, a couple of cisterns and pipes were installed to pump and use the gravity of the mountain to deliver the water to the communities in the valley below. Six faucets were installed in villages, and everything worked well until about six years ago, when a hurricane wiped out much of the infrastructure, rendering the system useless. For the past six years, these communities have had to travel upward of three hours a day up and down a mountain to retrieve fresh water!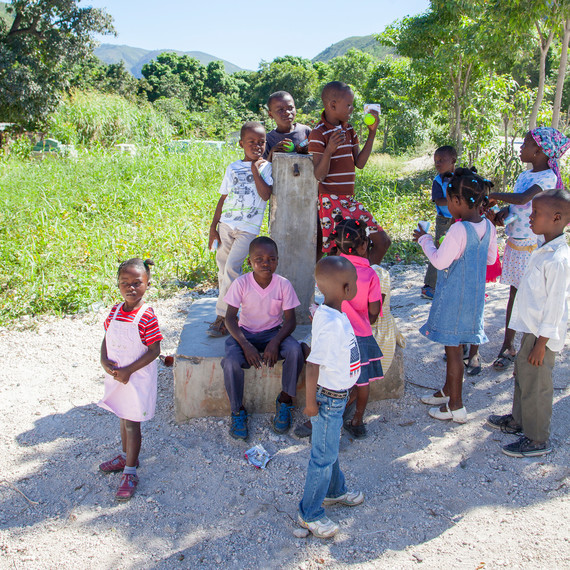 But that will all change in the next month as the repairs are completed and the faucets that are already in place will once again bring fresh spring water directly to the communities. We were able to hike into the woods to see one of the two cisterns that will work in conjunction with a new solar pump to provide water to the valley below. We can honestly say we have never seen such clear, sparkling water as we did on that hike. It gushed from miniature waterfalls and trickled down the mountain to the dirt road below.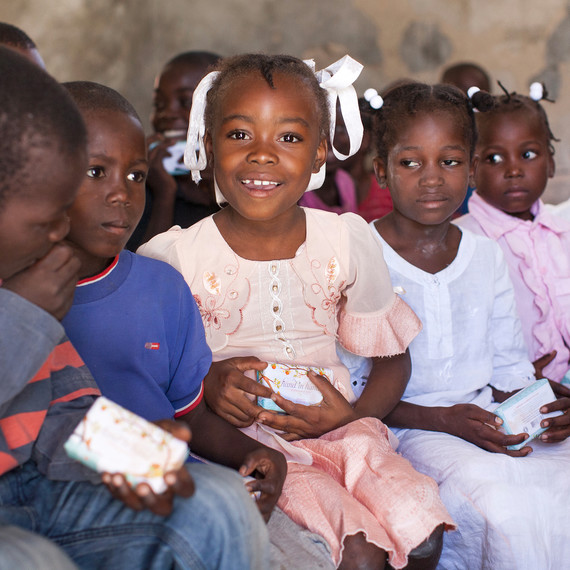 Next we traveled to one of the communities that will soon have direct access to this water source to deliver soap, toys, and food. We have worked hard to ensure that we are continuously providing the same communities with soap donations, while slowly expanding our network to reach as far as we can.
The leader of the village, a pastor, welcomed us with a big smile. Then Bill Glaab, with the help of our translator, Johnny, explained to the children and parents the importance of hand-washing to ward off waterborne illnesses. We took turns handing out the soaps and playing with the children while we also distributed dolls, toy cars, and boules (a Creole word for "ball").
We ended our day by heading back into the city for meetings with a couple of local businessmen. Over a traditional and delicious Haitian meal, we discussed our plans for future projects and were so thankful to have their insight as we move forward with new and exciting initiatives.
We are thrilled to continue to be able to supply the wonderful people of Haiti access to clean water and soap. Without the loyalty of our stores and customers nationwide, we simply couldn't do what we do! If you are interested in supporting our mission, you can purchase our products in the Martha Stewart American Made Market.
Missed day two? Check it out here!