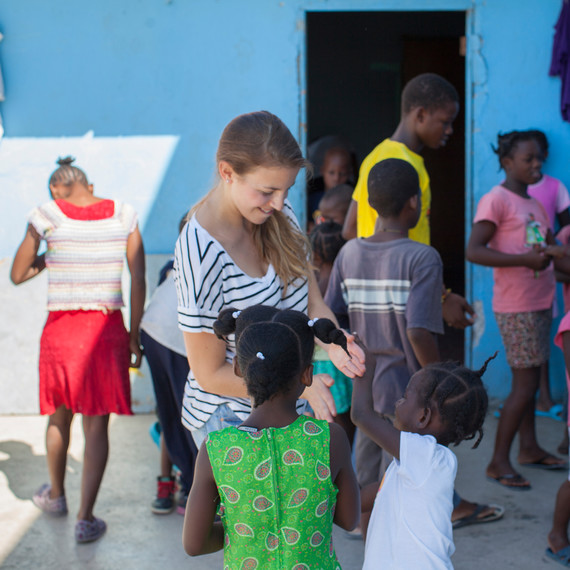 Today started out early with a visit to Bon Samaritan, in Carrefour, the first orphanage we ever donated soap to. It was incredible to see firsthand the vast improvements that have occurred over the past two and a half years. Since we first visited, the property itself has undergone physical improvements, including a bright and cheerful fresh coat of paint and, most recently, a brand-new kitchen! After an hour of games and hugs, we were serenaded with several joyful songs that the children insisted on performing for us. Is there a better sound on earth than little kids singing?!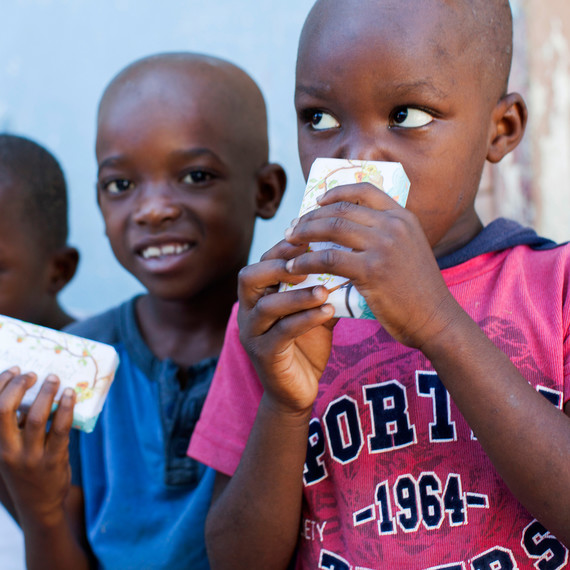 After the fun and games came our favorite part –- soap donation time. The children patiently(ish) lined up while Courtney handed each child his or her own bar of orange blossom soap. Smiles and sniffs were aplenty as each child took in the gift.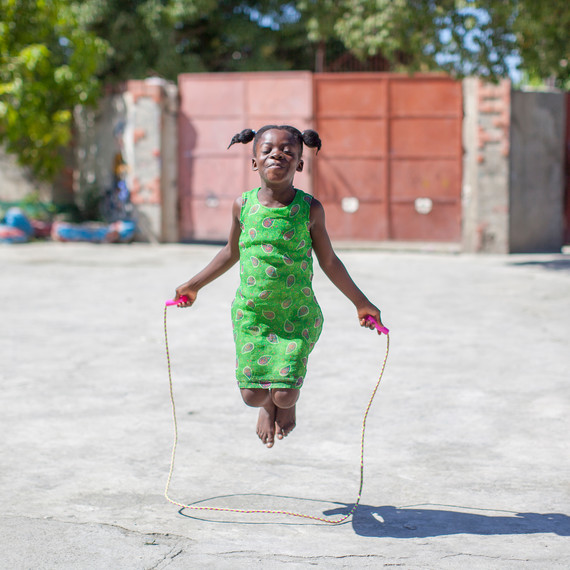 While soap is pretty awesome, we never arrive empty-handed in the toy department. It was like Christmas morning as Bill played the role of Santa, handing out dolls and jump ropes for the girls and matchbox cars and tennis balls for the boys. Needless to say, much more playtime ensued.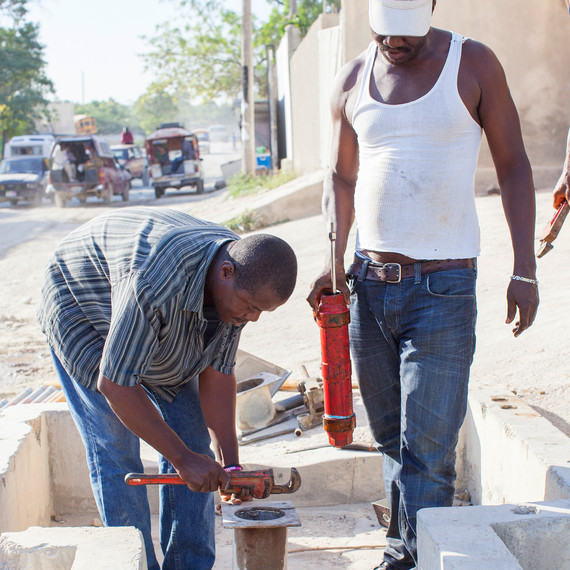 Next up was a visit to two wells we funded on this trip. Last year, we built our first well in the city of Onaville for 240 families whose only source of water was over five miles away. This year, instead of building another new well, we decided to fix two broken wells in Pernier that had not functioned in more than a year. These broken wells left hundreds of people without access to clean water. We were able to meet with the wonderful Haitian men who were putting the final touches on one of the newly restored wells.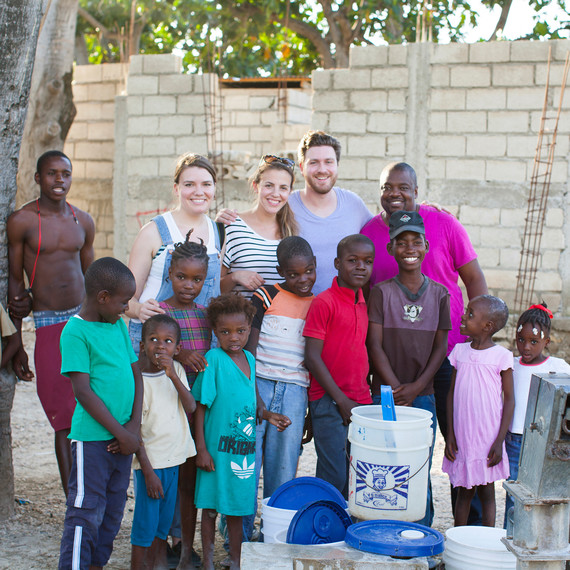 Further down the street and down a deep ravine, our second well was being fully utilized with water pumping nonstop for the 100-plus families it serves. We chatted with many community members and learned that each family was pumping around three 5-gallon buckets of water a day. Witnessing the never-ending flood of people coming to the well, there was no doubt that we had made a significant impact in the lives of many.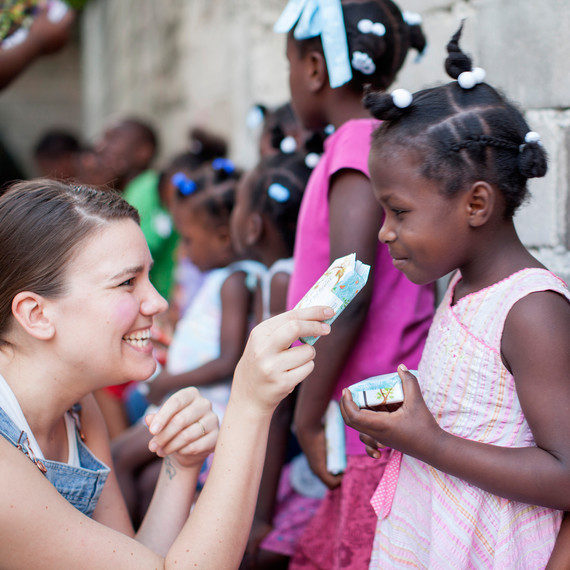 In Del Mas, our last stop of the day was an orphanage run by My Neighbor's Children (our nonprofit partner) that we had never visited before. Again we were delighted to hear songs the children sang for us and were able to practice English with several kids who were learning the language.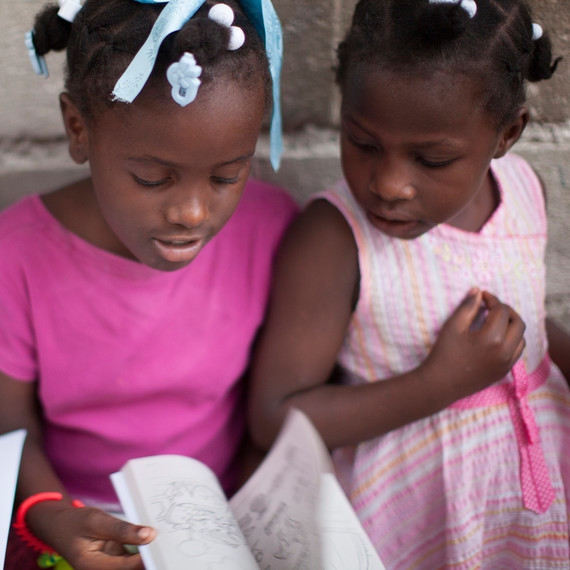 A mix of "Merci" and "Thank you very much" rang through the air as Courtney and Zofia handed out soaps to the children. We all took turns handing out a mix of toys and snacks to the children, with coloring books being the big hit of the day!
Feeling even more inspired than the day before, we left the orphanage at dusk, honking and maneuvering our way through a never-ending sea of cars, crowds, and potholes for well over an hour. It was more than worth it.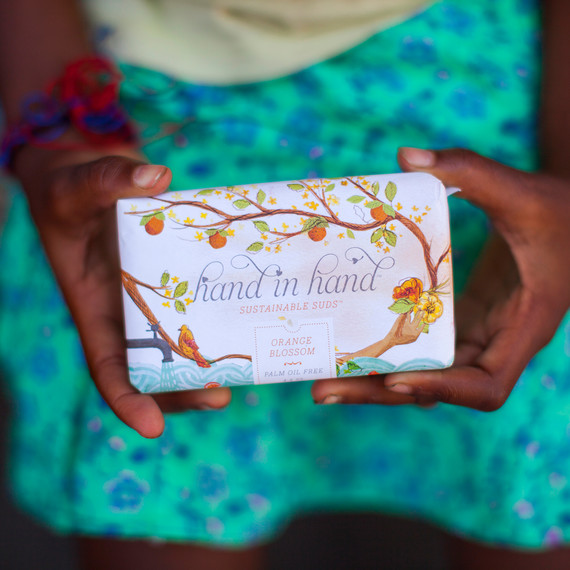 We are thrilled to continue to be able to supply the wonderful people of Haiti with access to clean water and soap. Without the loyalty of our stores and customers nationwide, we simply couldn't do what we do! If you are interested in supporting our mission, you can purchase our products in the Martha Stewart American Made Market.
Missed the first post? Check it out here!