The Hand in Hand team is happy to announce that we have arrived in Haiti! On this trip we will be visiting orphanages in Port-au-Prince and traveling well outside the main city hub. This is the first daily installment of our live blogging--we will be sharing photos and tidbits with the Martha Stewart community every step of the way. Read on to find out about our first day!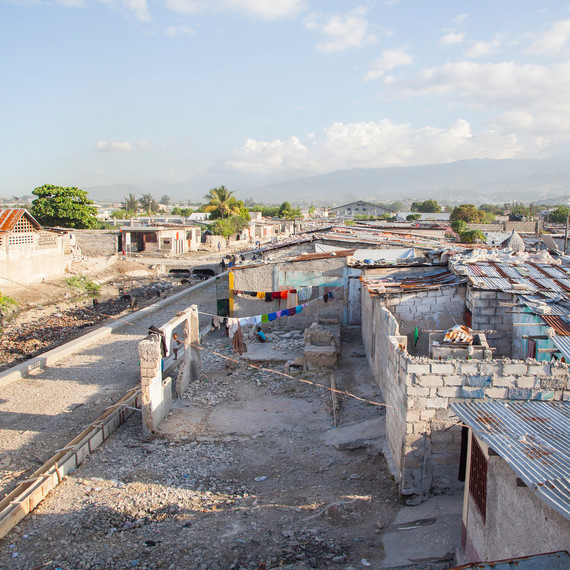 After we landed in Haiti, we were immediately greeted by a five-piece Haitian percussion ensemble at the gate. That greeting had us grinning ear to ear, helping us forget about our 4:15 a.m. wake-up call. Our smiles remained as our nonprofit partner and great friend William Lowry, from My Neighbor's Children, greeted us.
Once we made our way through the striking chaos that is the Port-au-Prince airport, we jumped in the car and promptly headed out to survey new locations in need of clean water sources. For the first time, we visited Cite de Soleil, thought by many to be the worst slum in the western Hemisphere, with over 850,000 people inhabiting a mass of concrete, tin, and tarp homes.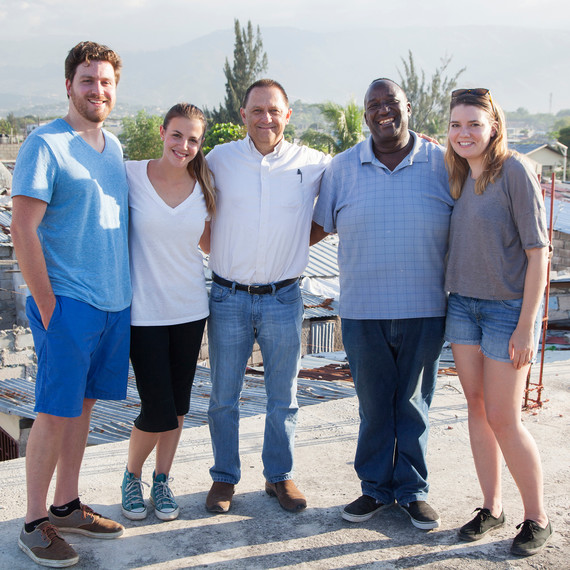 William, who has worked in Haiti for over 20 years, is our eyes and ears on the ground. Every time we visit, he makes sure to introduce us to locals who are working day and night to bring their beautiful country back to life. This trip was no exception. Today William introduced us to Astrel Vincent, a man with a big laugh and an even bigger heart.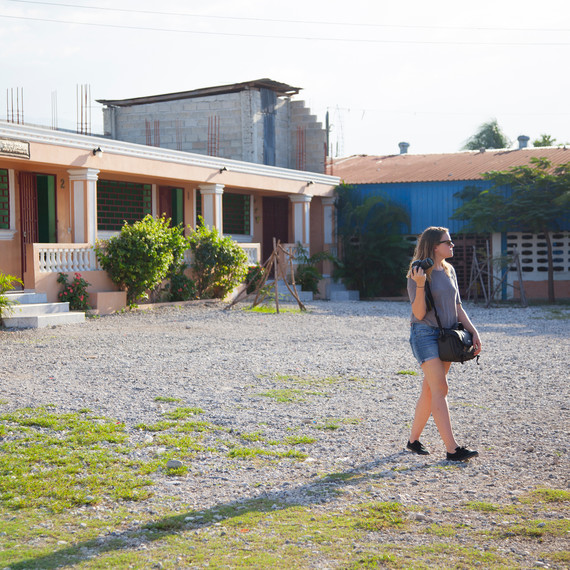 Raised in Port-au-Prince and educated in the United States, Astrel knew he wanted to take his knowledge and bring it back to Haiti -- his community. That was 17 years ago. Today he is a town hero, having opened up several schools that go well beyond classroom learning. They also teach students and community members essential vocational skills. He goes even further by providing clean water to the students and the community and does so daily on his own dime. His work is immensely challenging, but you can tell from the twinkle in his eye and conviction in his voice that he is doing what he is meant to do. It was so inspiring to listen to his stories and plans as he took us to multiple locations in need of a steady supply of clean water.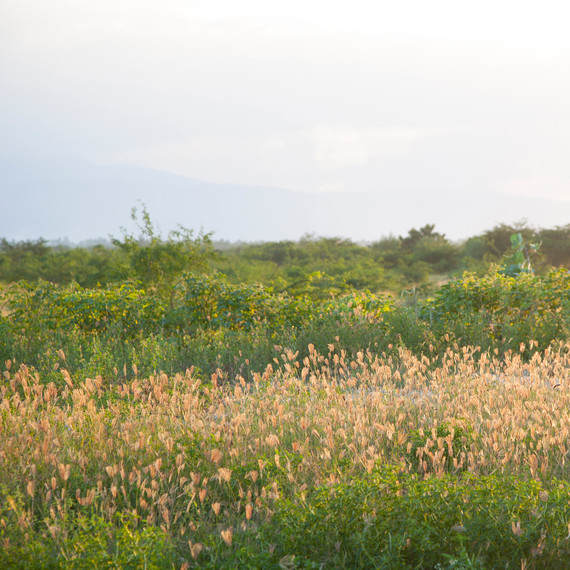 Although much of what we saw today in Cite de Soleil was tough to witness, Astrel's vision, vigor, and positivity made us believe that our goals are possible to reach. Not all at once, but piece by piece until the whole job is done. And that is what we are doing and will continue to do. One well at a time.
We are thrilled to continue to be able to supply the wonderful people of Haiti with access to clean water and soap. Without the loyalty of our stores and customers nationwide, we simply couldn't do what we do! If you are interested in supporting our mission, you can purchase our products in the Martha Stewart American Made Market.