"One-stop holiday shopping" has always been a buzz phrase, but if there's one place we recommend for spending your hard-earned cash, it's a craft fair. Aside from checking items off of your gift list, you get one-on-one time with artisans who thoughtfully craft their wares.

On November 15 and 16, the Metropolitan Pavilion in New York City hosted the annual Renegade Craft Fair, and some of our very own from the Martha Stewart American Made Market showed off their work at the event. Whether you take pleasure in hand-spun yarn with vintage gold thread laced throughout or state-shaped skillets guaranteed to last a lifetime, this was the very definition of one-stop holiday shopping -- and then some.
Judging by the crowd the event brought in, it's safe to say the makers are doing something right. We chatted with eight of our American Made purveyors to get their best advice on how to take a hobby full-time. Read on, and start taking that side project seriously.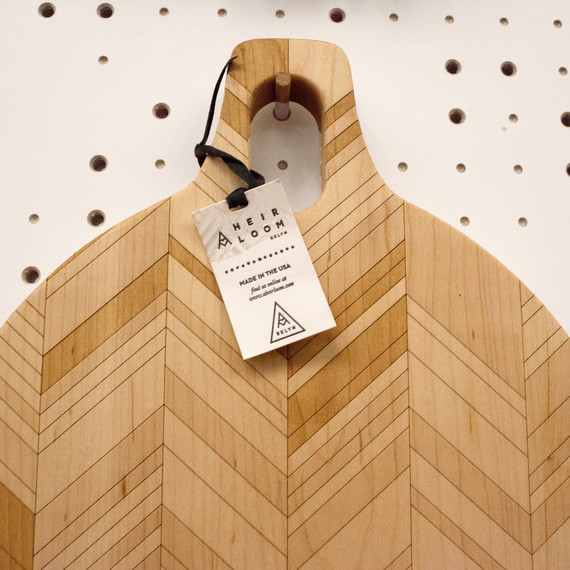 "Keep it contextual. I think it's really important to go out and meet people to get instant feedback on your product at markets. I think it takes a lot of courage to come to a market. You never know if you're going to be standing around and wondering if anyone is going to buy anything -- or really, really busy. Get out of your garage, get out of your workshop -- meet people. You build a lot of relationships with the customers."
-- Amy Stringer-Mowat of AHeirloom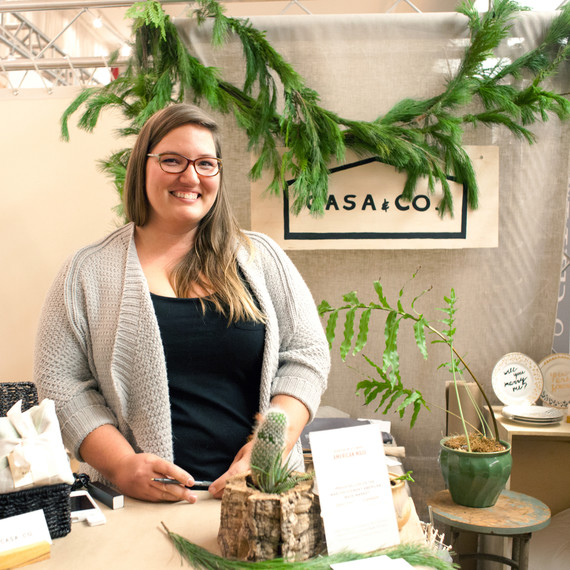 "The best advice I have is actually a quote that I use on one of my pillows, 'Start where you are, use what you have, and do what you can,' by Arthur Ashe. [It] is so meaningful to me because you don't have to have a lot to start ... [you can] start from nowhere and get a lot done."
-- Ashley Gries of Casa & Co.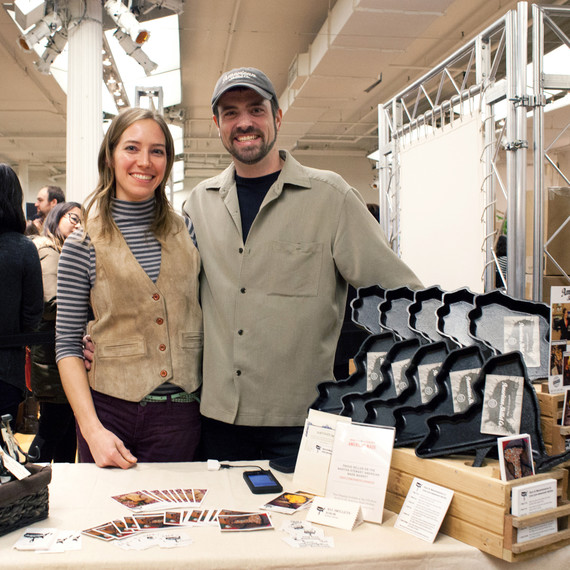 "I always tell people, 'It is what you make of it.' That can be taken a lot of ways. Keep following your instinct. There's been a lot of opportunities for us to go into big stores, and it's exciting, but it's not the right thing for us to do. It's a balance between what people associate as successful and then where you actually want to be. It's very internal, and it's the voice that will drive all of your decisions."
-- Alisa Toninato of American Skillet Co., and a Martha Stewart American Made 2012 Award Winner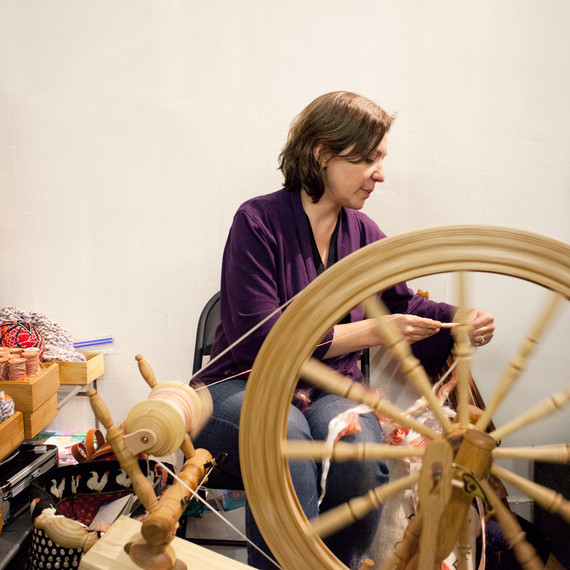 "This actually came from a former singing teacher, because I was a singer in another life. What he said was that you have to be an individual. And amen to that. That's what American Made is all about -- taking your personality and stamping it onto your product and making it yours. It's where the art meets business. I think that's the best advice."
-- Anna Upston of Maupston Yarn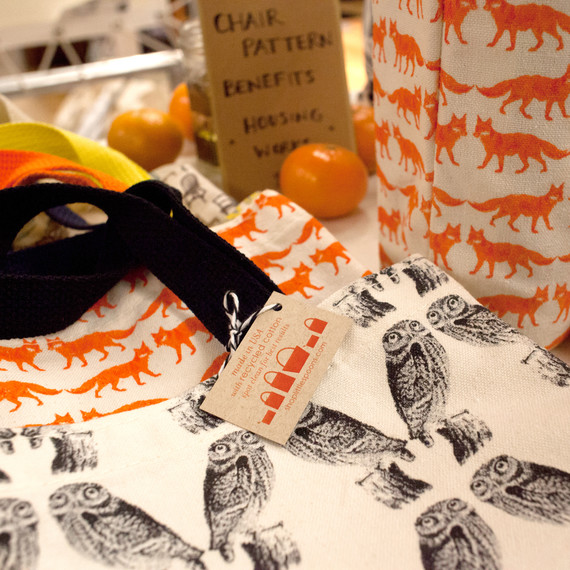 "Get help. You really can't do it all yourself. I think a lot of times when you are a maker, you want to do it yourself. It's really hard to let go. At the summit, they were talking about how if you don't know how to do something, find an expert who does instead of figuring it out yourself. Don't fear failure. Don't be afraid to just go for it."
-- Vicki Latimer Roan of Little Spoons Design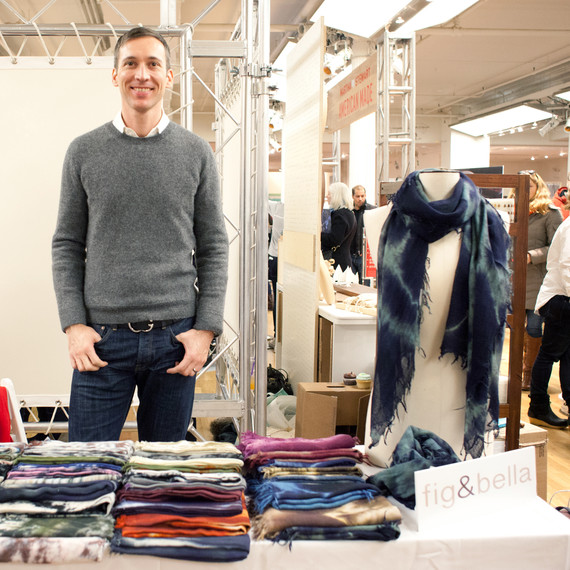 "The best advice? Never quit. Don't quit. I use it both in business and in life."
-- Olivier Solanet of Fig and Bella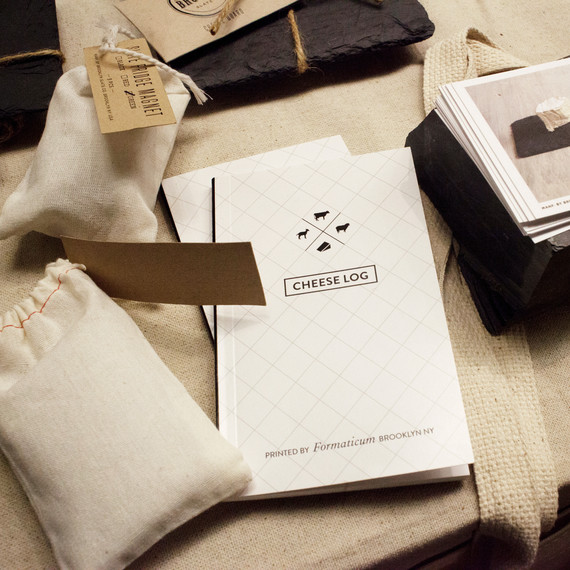 "Package and present your work incredibly well. Package things in a simple, elegant, and effective manner."
-- Sean Tice of Brooklyn Slate