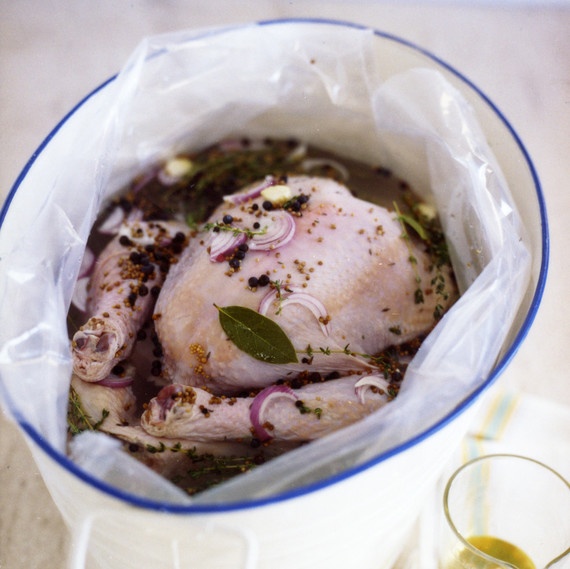 How do I brine a turkey?
Dry brine or wet brine? A dry brine is just a salt rub by another name. We like that approach and use it often, in recipes like this. But maybe you want to know about wet brining, that fabled method of soaking a whole turkey in salted water (the brine!), for 24-plus hours? The actual process isn't hard; for most of us it's just a challenge to find a vessel large enough to hold the turkey and several gallons of water, and a place to let the turkey sit. Give it a go following these steps.
What's the best way to carve a turkey?
You've roasted a beautiful, moist turkey, no problem -- but the carving is what scares you? Don't be afraid, it's a straightforward four-step process. "Everyday Food" host Sarah Carey will show you how.
Watch How to Carve a Turkey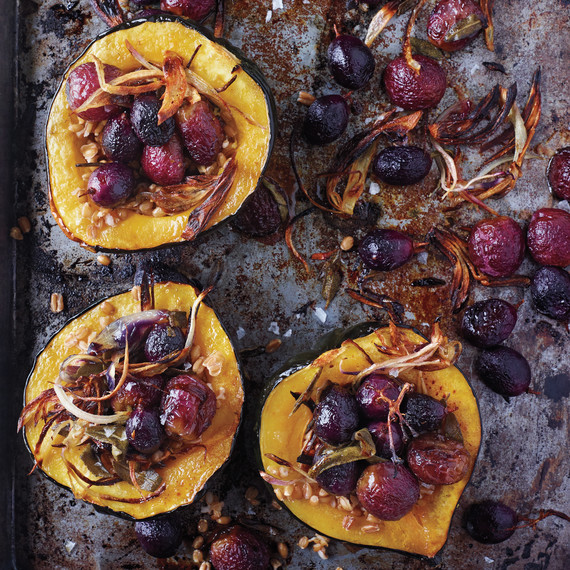 What are some comforting suggestions for a turkey substitute for a vegan or vegetarian Thanksgiving?
There are so many delectable vegetarian and vegan main course options for the holiday feast that thinking beyond the bird isn't hard: a favorite stuffed vegetable, risotto (with rice, for sure, but also with barley or farro; just sub vegetable stock for chicken), and all manner of delicious savory pies and tarts. Check out our Meatless Thanksgiving Recipes, and peruse these recipes for indulgent vegetarian dishes like gratins and bread puddings if you fancy a luxurious vegetarian option.
What should I serve for a gluten-free Thanksgiving?
Don't panic, it's not alien territory: Turkey is gluten-free, and so is the wine you'll be serving! For those who have been told one of their guests is gluten-free, "Eat Clean" host Shira Bocar advises, "Modify -- don't totally change -- your menu." She has three tips:
Bake your stuffing separate from the turkey (then it's dressing!): Bocar actually prefers it that way because it's crunchier. Separating the two will keep the turkey gluten-free.
Thicken your usual gravy with cornstarch, not flour. It's an easy swap, and the gravy is clearer that way too.
Above all, don't try to make gluten-free versions of dishes that usually have gluten. For dessert, go seasonal with baked apples (this recipe has pecans for crunch; it's a great stand-in for apple pie) or poached pears, or try a pumpkin mousse.
I need help with timing -- how do I get everything on the table hot?
Carey says the key to getting everything ready on time is organization. "Base your menu around your turkey. Decide what time you're serving dinner and plan back from there, allowing time for the turkey to rest -- and using that resting time to warm other dishes in the oven or on the stove top." She recommends making a timeline, so you know what to do when and what will be ready when. That's key to pulling it all together.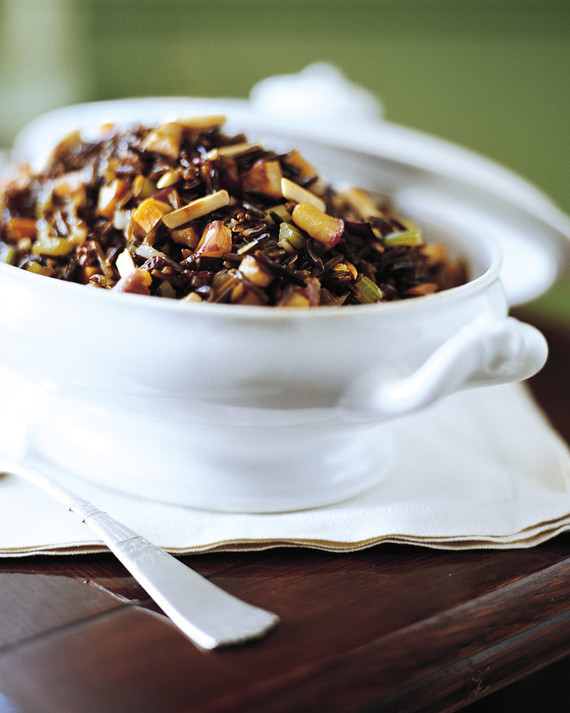 I'm going to someone else's house for the holiday -- what should I bring?
First off, ask your hosts. They may have decided to let guests bring all the desserts this year, or are having them cater the appetizers. If they don't have a set assignment for you, it's best to bring something that doesn't require reheating, as the stovetop and oven are going to be packed. Think pie, salad, sides that are served at room temperature, appetizers that are ready to go -- take a look here for more ideas.
What are your tricks for quick cleanup? Help!
Think like a chef: Their mantra is "Clean as you go," and Carey says this is key for a home cook too, especially when preparing a big meal with a lot of recipes, dishes, and potential for mess. Don't keep stuffing dirty dishes into an overflowing sink; wipe surfaces, tidy, and wash or clear away what you can as you finish prepping a recipe.
What are some time-saving make-ahead dishes and strategies?
"The key is being organized, planning your menu, and including make-ahead dishes and dishes where you can prep ingredients ahead or make the dish ahead but bake it on the day," says Carey. Read our Pre-Thanksgiving To Dos and find recipes here.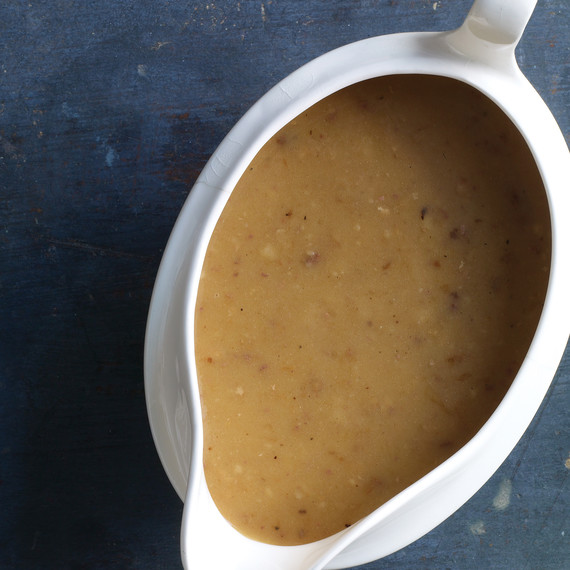 Homemade gravy eludes me. How do I make it from scratch?
Really, it's not so hard -- not if you have the right ingredients and equipment. Pan drippings and giblet stock make for a classic gravy, as "Kitchen Conundrums" host Thomas Joseph shows. And if you are going to fry, grill, or smoke your turkey and need to make gravy without pan drippings, watch how Thomas makes an equally delicious gravy.
Watch How to Make Perfect Gravy -- No Lumps, Ever!
Can you suggest some dishes kids will definitely eat?
You mean besides dessert? A lot of kids do like turkey (it's just a big chicken, after all), and with a variety of sides on the table there should be something to appeal to most small palates. If you know a youngster who doesn't like mashed potatoes or is especially picky, add a dish that you know he or she will adore. Sweet potatoes should be a winner -- how could kids not like this or this?!
Help -- my piecrust never works. What are some foolproof tips?
Whether your problem lies in making the dough or baking it blind (why does it always shrink?), we can help. Be sure to use very cold unsalted butter, and get out the food processor, because that's the method we recommend. Joseph will show you how to get piecrust perfect every time.
Any tips for limited oven space?
That turkey sure does monopolize the oven! Give it space by serving stove-top sides like buttered rutabagas and bechamel with greens, along with make-ahead dishes, like this potato recipe. And to keep things simple, pies can be made the day ahead (or earlier if the recipe allows), or frozen.