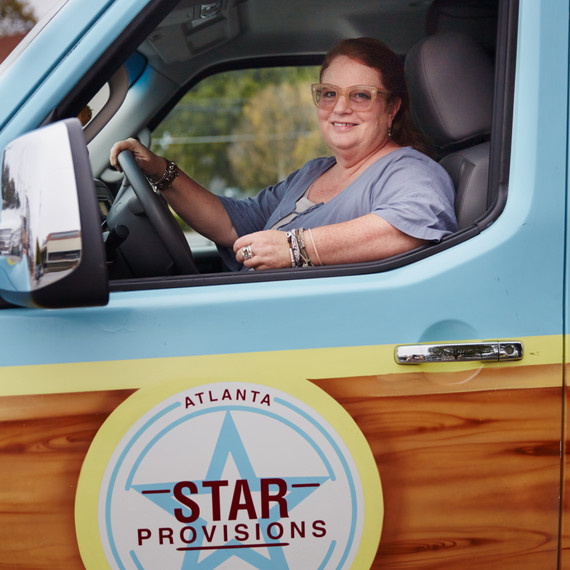 You've got quite an Atlanta restaurant empire. Do you ever think about opening a restaurant somewhere else?

Not really. We're extra busy right now, as we're opening a seafood restaurant in Ponce City Market, a new hot city market in Atlanta that's owned by the same people who have Chelsea Market in New York City. We're working on designs now and it should open late April 2015. We're calling it Dub's Fish Camp. It will be a fast-casual place -- you order at counter and we bring to table. It's our first fast-casual restaurant, and we're doing all seafood sandwiches. At Star Provisions we have sandwiches, and some of best sellers are the shrimp po'boy and a blackened fish sandwich, so we thought, Let's go for it. The market is kind of like a food court, and there will be a burger place and noodles, so there is no need to offer all on our menu. We can concentrate on one thing.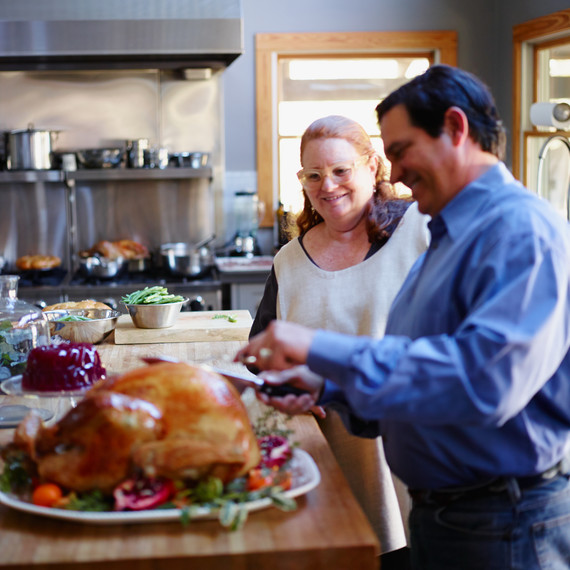 You and Cliff live and work together -- and in a high-pressure environment like the kitchen. How do you two divide responsibilities?

We never actually discussed this. It kind of just organically grew; there is no defined line. I do spend a lot more time at restaurants than he does, and he does more at the farm. He is a bit of an animal whisperer, and he did most of the growing until four to five years ago, and worked in the restaurants at night. Now he has help on the farm but he still works days on the farm and nights at restaurants.


Even on farm it is mixed; if we want to try a certain type of blackberry, I will find it and research it. I am driving in all the produce we harvested this morning to the restaurants now. Star Provisions -- when we opened, it was a lot of work, and I took that over. I am at the store more and do the buying for it. He [Cliff] still does the ordering like proteins for the restaurants, and I do vegetables and seeds. We talk a lot about work. It is the one downside to the whole situation.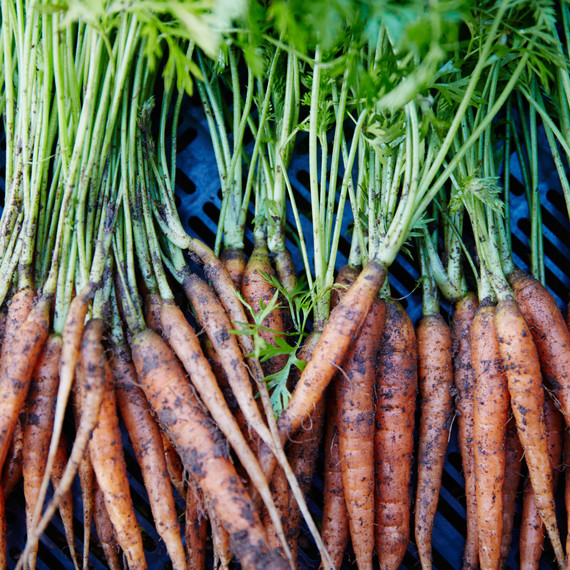 What are you driving in to deliver today? This is all produce from your farm?

Sweet potatoes and sunchokes and rutabagas, collards, carrots, turnips, herbs -- a lot of different herbs -- kale, and chard. It all goes to one restaurant, to Bacchanalia. We deliver there, and from there we purvey. Bacchanalia kind of acts as commissary for the other restaurants. It has more storage space so we deliver there.

We started growing 22, 23 years ago, when there was not a lot of options for organic where we are. Now it is so important to us, as we can control the varieties and the heirlooms -- anything we want, we can grow, really. We meet two times a year with our chefs and discuss what we like and what we want to grow more of, and then we plan our seed buying.

Also, growing has been very profitable for us. This year 20,000 pounds of produce from the farm [was] for our restaurants. It has been very good -- a long road, but we are close to where we want to be. A lot of what we do is so we can have what we want [for the restaurants] and can harvest it at the size we want when we want. Like Jerusalem artichokes -- it is a great thing that they get fatter if they sit in the ground. So we will harvest half a row and get 60 to 70 pounds, and let the other half sit and get sweeter. You cannot have that luxury with farmers.
Your cooking is rooted in tradition but interpreted in a modern way. Is that also true of your Thanksgiving menu?

Yes -- I love old cookbooks and spend a lot of time reading them. I love the new ones too and have a grand cookbook collection. For me there are no new great combinations of flavor. Everything has been done before, but sometimes there is no memory, so I love finding things that people did in the past or finding something out by word of mouth. There is always something to learn. We will make something using a modern technique when suitable; we will enhance a dish to intensify a flavor. There is a value to modernist cuisine but I want food to be food, and not only to nourish but also make you think about the past.

At Thanksgiving I remember my father's mother -- it was her day, and it is her menu. There are people who do a different meal every year, but I like to go back to the familiar and comforting. The dressing I make is my grandmother's, though now we use sourdough and she probably used white bread. She always did a sweet potato puree, and we do it, but we top it with meringue, not marshmallow. And the jellied mold -- she always did it, and it took me years and years to get it right. She died when I was in my early teens, and for years I was not able to get it to gel -- then my aunt told me my grandmother always used Knox gelatin. I just like the traditions.
See Anne's Thanksgiving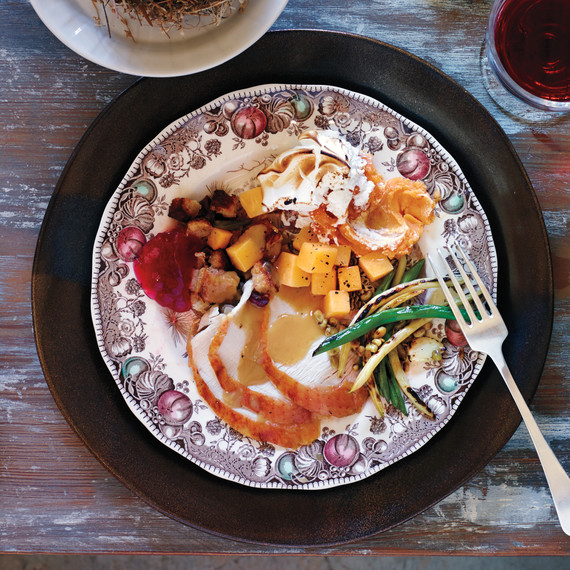 You open your home to a large crowd at Thanksgiving. Do you get joy or a sense of satisfaction from cooking for others?

I think since I left home at an early age and have worked in restaurants since I was 17, I have spent a lot of Thanksgivings with people I worked with and am used to that open environment. With restaurants, it is rare to be able to take off the day before or the day after Thanksgiving. So I invite everybody, and it has changed over the years: In the beginning 90 percent of our staff from the restaurants came. Now many are older and have their own families, so there are fewer staffers and others in our periphery come. It's nice to spend time with folks I don't often get to spend time with. And it's good to have restaurant staff as your guests. They are professional about cleanup -- they really are on it.
 
Visit Anne and Cliff's restaurants
Buy Anne's book, "Summerland: Recipes for Celebrating with Southern Hospitality."