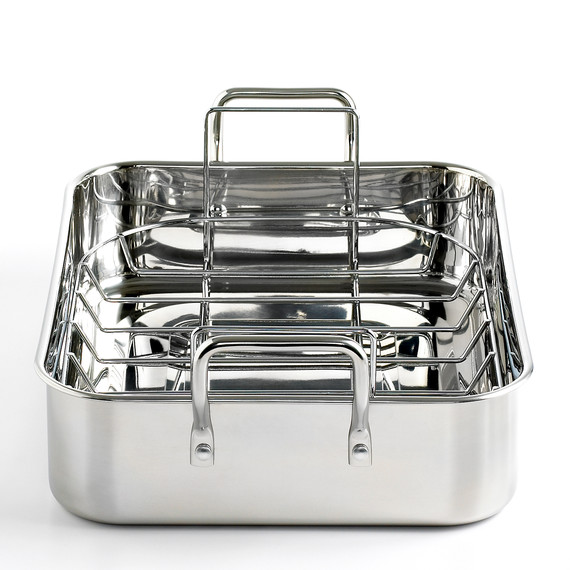 1. The Roaster
There's a reason we like to call Thanksgiving "Turkey Day"; it's all about the bird. And any memorable holiday turkey relies on a great roaster. You need a tried-and-true recipe, sure, but the roaster does all the heavy lifting in the oven. A roaster helps circulate heat evenly to cook the meat into juicy, tender perfection. Additionally, a removable rack allows the savory juices to collect for basting.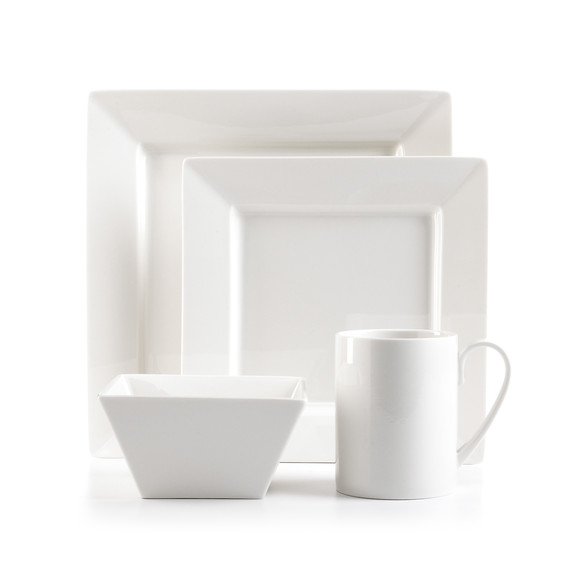 2. The Dinnerware
Serving a hearty stove-top stew? Piling on sides of squash and sweet-potato casserole? Slices of oven-roasted turkey? You need a set of dinnerware that holds it all. The right dishes will do justice to the precious labor of your dinner by giving guests the room they need to taste every dish. The casual elegance of glossy white porcelain doesn't steal the show -- rather, it lets the vibrant, autumnal colors of your holiday fare stand out on the table. Your guests will keep coming back for seconds (and thirds, and ... well, you get the idea).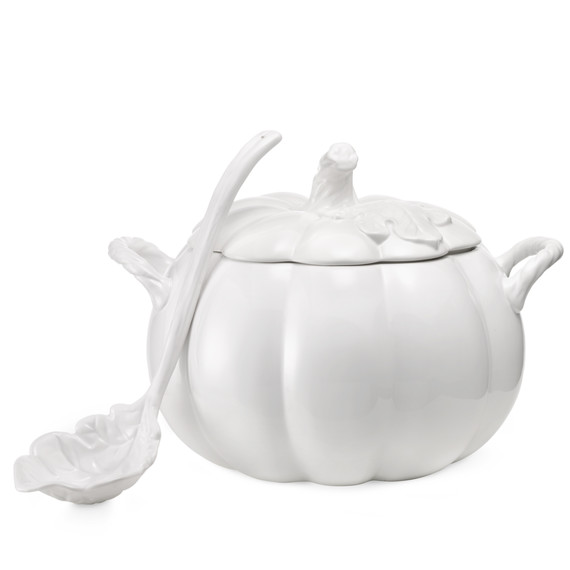 3. The Tureen and Ladle
While you're setting the table, be sure to leave room for this whimsical white set of serveware. Thanksgiving is all about the add-ons, after all; think gravy, creamy dip, soup, and cranberry sauce. And while a tureen is traditionally for serving soup, it can serve all sorts of creamy, gooey, liquescent sides.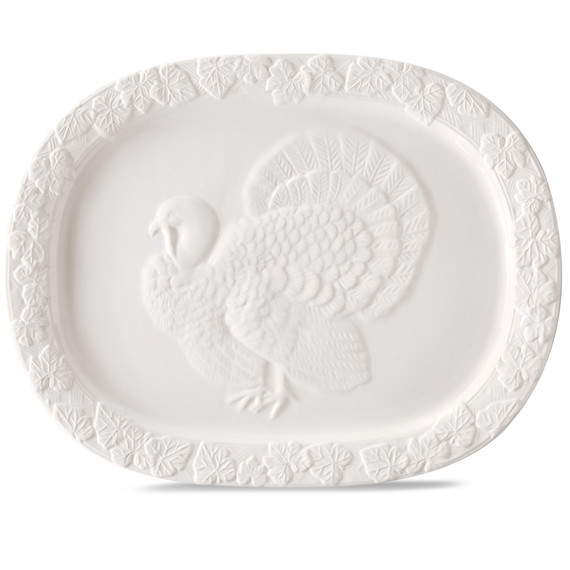 4. The Turkey Platter
Cooking the turkey is only half the battle. Presenting the prized poultry to your guests at the dining table is just as important. An elegant platter piled with carved meat makes serving those hungry guests much easier and more impressive.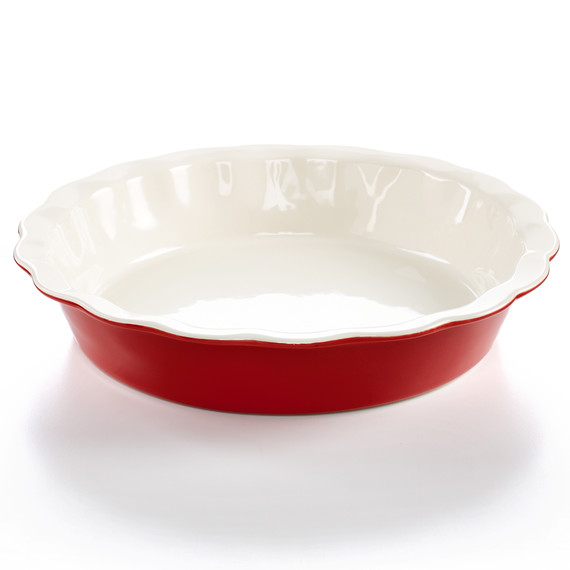 5. The Pie Plate
Of course, every hearty feast calls for a satisfyingly sweet ending. Whether you're planning to bake a fruity fall tart, a decadent chocolate mousse, or everyone's favorite -- pumpkin -- no Thanksgiving dessert tops the pie. An oven-safe ceramic dish that also looks gorgeous on the dining table means one less step in your preparations. Besides, every spare minute counts in the kitchen, right?