These nine finalists made our Honorable Mentions List in the Story category. We were touched by their compelling tales of  changing careers and transformations to carve out a special spot in their industries of choice -- and you will be too. Don't forget to check out the 2014 Honorable Mentions Lists for Heritage and Branding, and meet our 2014 Martha Stewart American Made Award Winners.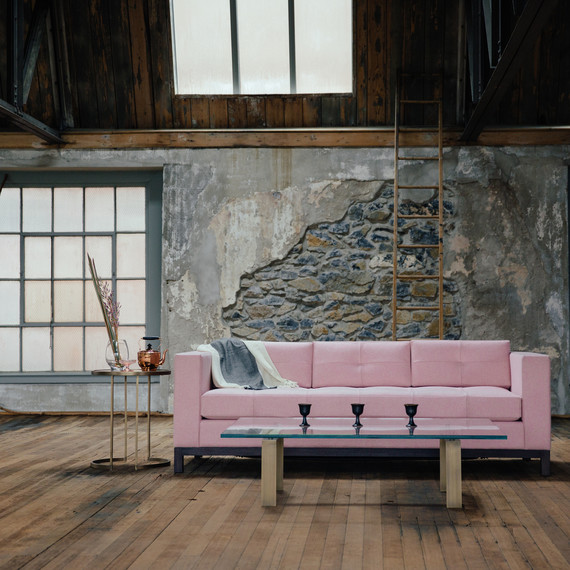 Frank Carfaro
New York City 

While he still worked on Wall Street, Frank Carfaro decided to sell a few pieces of furniture at a local flea market. Quickly inundated with custom orders, Carfaro courageously quit his day job to pursue furniture design full-time. His modern pieces are purposefully simple, allowing the beautiful raw materials, finishes, and textures to shine.
Morgan Oliveira
San Francisco 

How can we encourage people to eat healthier and support a sustainable agriculture system? At Hampton Creek, the answer is plants -- but not in the way you may think. Their chocolate chip cookies and mayonnaise include an egg substitute made from yellow peas. The company tests hundreds of plants a week to find new ways to help people make the right food choices.
Eden Yaskil, Nurit Yaskil, and Amnon Yaskil
San Diego 

Manny and Simon's mission is to create sustainable children's toys that will be passed down for generations. Thanks to the classic shapes (childhood favorites such as animals and cars), simple colors, and eco-friendly materials like domestically sourced wood, the heirloom-quality playthings are beloved by kids and parents alike.
Perry Raso
Wakefield, Rhode Island

Perry Raso has always loved the water; in junior high school he worked digging up littleneck clams. He followed his passion to the University of Rhode Island, where he earned bachelor's and master's degrees in aquaculture and fisheries technology. The natural next step: his seven-acre Matunuck Oyster Bar and Oyster Farm, where oysters are harvested right off the restaurant's patio and organic vegetables are grown on-site.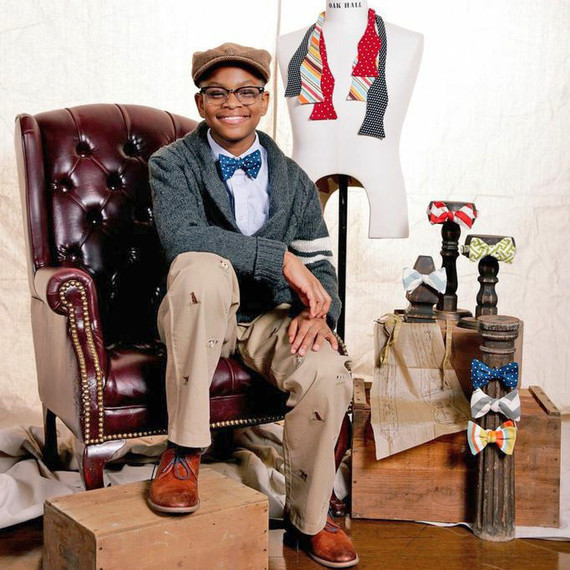 Moziah Bridges
Memphis, Tennessee

Moziah Bridges isn't your typical 12-year-old. At just 9 years old, he fashioned custom bow ties out of his grandmother's scrap fabric -- he couldn't find any designs he liked in stores. Three years later, Bridges has a full-fledged fashion career -- complete with a staff of three employees -- crafting a multitude of bow tie designs in bold patterns and colors.
Dianne Nordt
Charles City, Virginia

After studying fashion design and weaving, then enrolling in sheep husbandry and plant dyeing workshops, Dianne Nordt decided to buy three sheep and sell their wool at a local farmers' market. Ten years later, the flock has grown to 40, and Nordt weaves the wool into gorgeous, hand-dyed blankets in unexpected color combinations.
Bethanne Knudson and Stephan Michelson
Hendersonville, North Carolina
Bethanne Knudson had always been a part of the textiles industry: first as an art and textiles teacher, then as an expert at Jacquard machine technology. Instead of just working with other mills, she decided to open her own with partner Stephan Michelson. Inside a painstakingly renovated 70-year-old building, Oriole Mill houses Jacquard weaving machines and the highest-quality natural fibers to create beautiful European-style textiles right here in America.
Southern Pines, North Carolina

R. Riveter gives often-relocated military spouses jobs, no matter where they may be stationed. Employees make each of their durable totes, clutches, and other handbags by hand, from the dyed canvas to the stamped leather accents, using mostly recycled military materials, such as wool blankets and duffel bags. The finishing touch: a yellow tag to show support for our troops.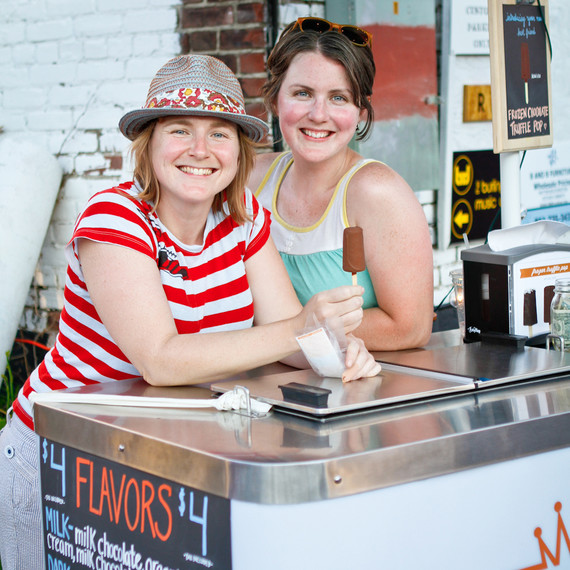 Sarah Carson
Burlington, Vermont

As an eternal lover of all things chocolate, it's no surprise that Sarah Carson decided to make crafting her favorite treat her career. She learned the tricks of the trade from an expert chocolatier in Michigan before setting out on her own to make frozen chocolate truffle pops. Carson works with local farmers to source the most flavorful ingredients -- such as cream from grass-fed local Jersey cows -- for the decadent desserts, which she sells from solar-powered freezer carts.