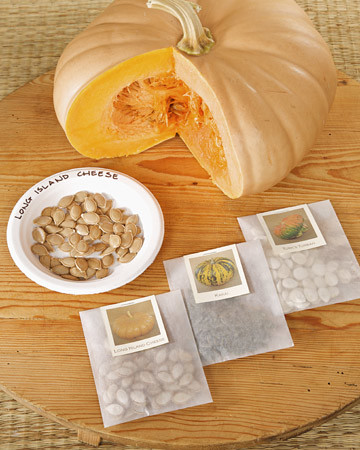 1. Of course, you can always save them for next year's crop.
Get the Tips on Saving Seeds
2. Or learn to roast them -- the perfect way -- with this trick: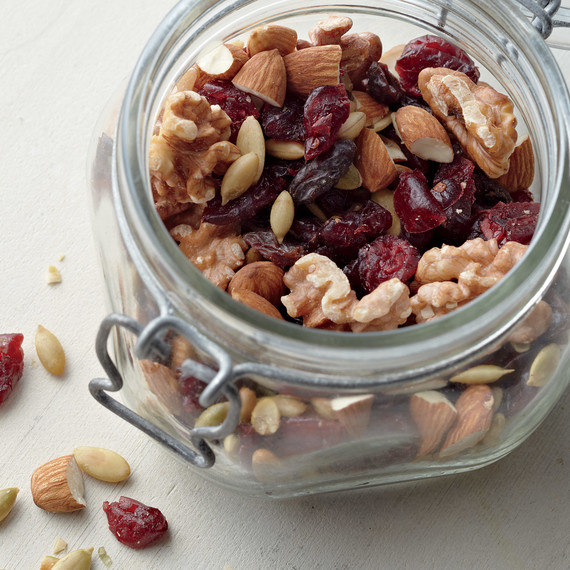 3. And then throw them into a trail mix.
Make the Cranberry-Pumpkin Seed Trail Mix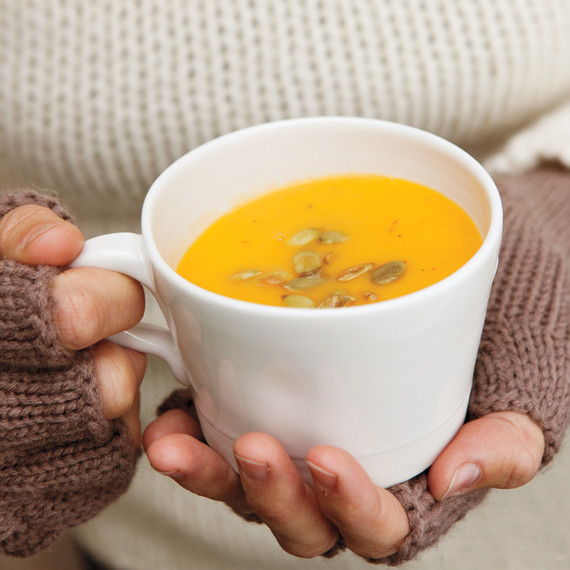 4. Or warm up on a chilly day with this smoky sweet-potato soup -- that's topped with pumpkin seeds.
Make the Smoky Sweet-Potato Soup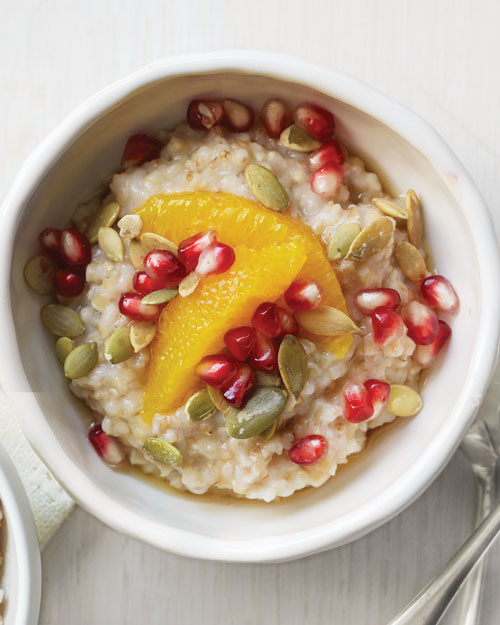 5. Stir them into a warming morning bowl of steel-cut oats.
Make the Steel-Cut Oats with Orange, Pomegranate Seeds, Pepitas, and Maple Syrup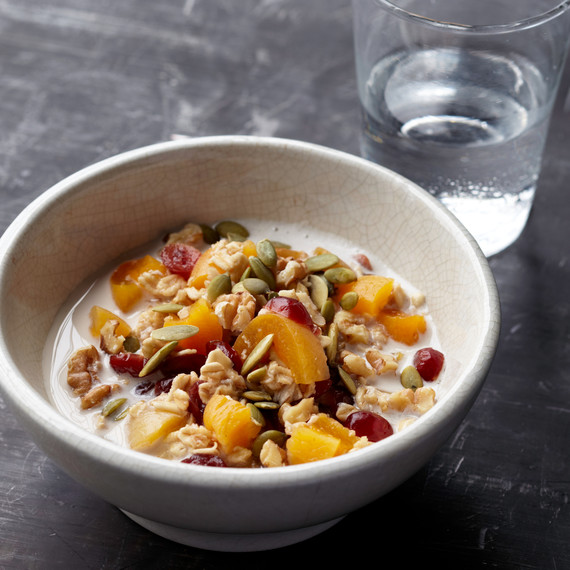 6. Or a cup of muesli, if that's more your thing.
Make the Muesli Cereal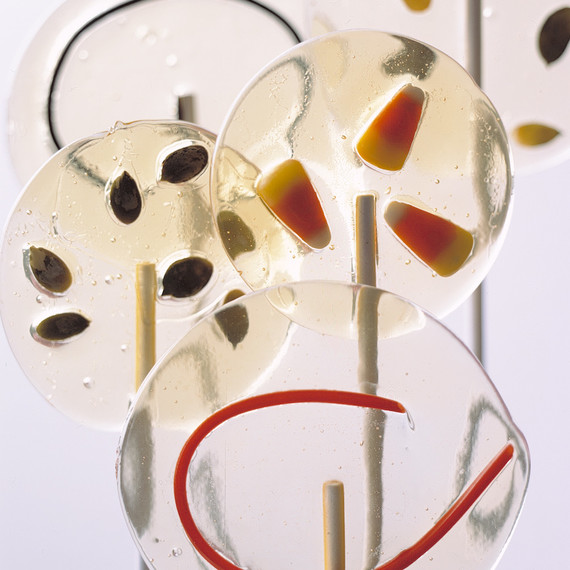 7. Lick them from a lollipop.
Make the Invisible Pops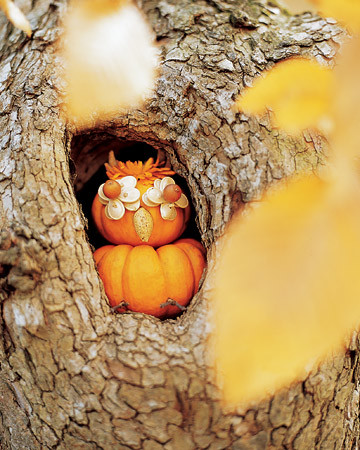 8. Put the finishing touches on a new feathered friend.
Make the Wise Owl Pumpkin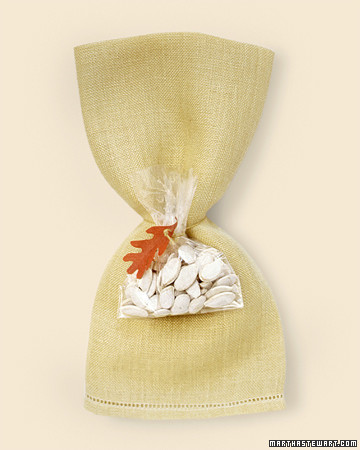 9. Add a touch of autumnal elegance to your next dinner party.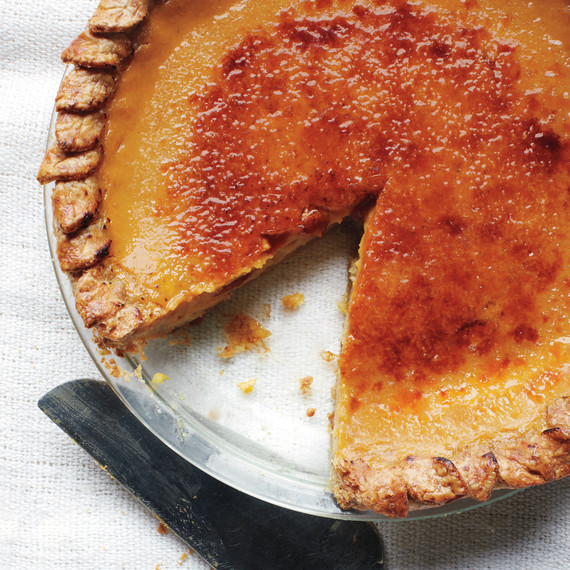 10. Garnish a little slice of heaven.
Make the Pumpkin-Seed Piecrust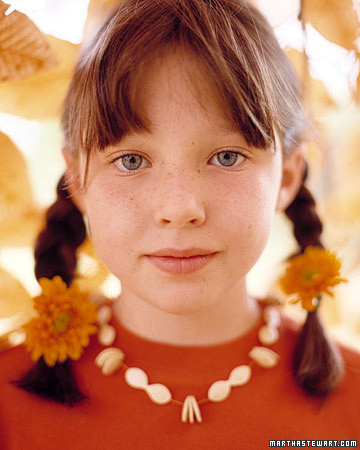 11. String them into a necklace that makes a seasonal statement.
Make the Pumpkin Seed Necklace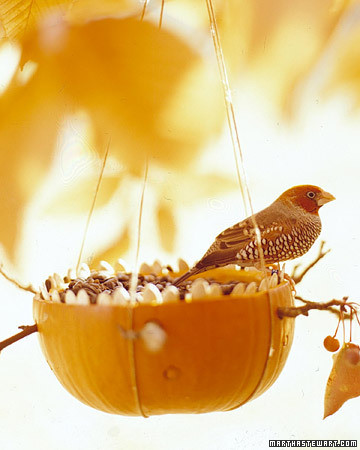 12. Keep the birds coming back all year round.
Make the Pumpkin Bird Feeder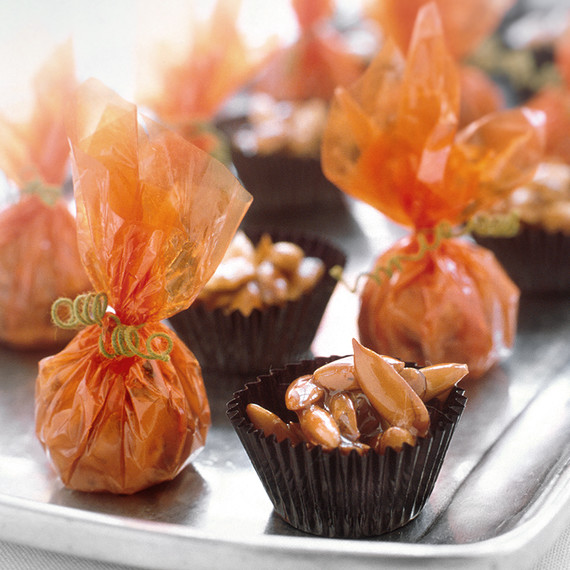 13. Indulge your inner trick-or-treater (for Halloween and beyond).
Make the Pumpkin-Seed Candy
14. Add some crunch to your salad.
Make the Brussels Sprout Salad with Avocado and Pumpkin Seeds
15. Or be a little more indulgent and bake them into a sweet and savory brittle.
Make the Pumpkin-Seed Brittle