I'm tired of the "form versus function" debate. Mainly because there is no debate. If a room looks good but doesn't function, the design is not good. End of story. Don't ever say yes to something that looks nice but won't work for you in context! It is always possible to have the best of both worlds, and anyone who says otherwise is simply not a good designer.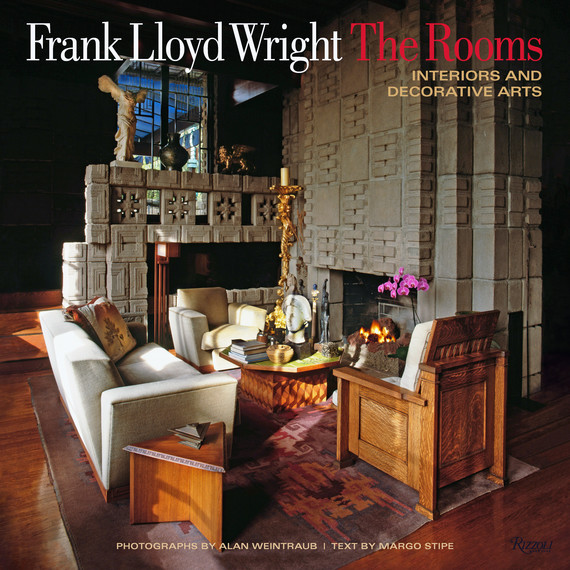 Frank Lloyd Wright is the original king of context. His work is always appropriate, but innovative -- the best of both worlds indeed. To me, he's more than a member of the American design canon. He's someone I actively look to for inspiration that's smart, modern, and always functional.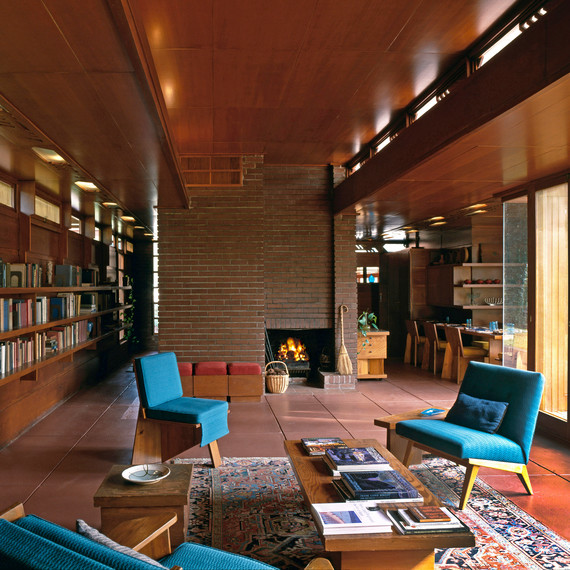 When you look at a Frank Lloyd Wright room, it's clear that his hand has touched everything, and in such a way that it's impossible to determine a hierarchy of priority. It's all just seamless. Anything you could need has been anticipated and is exactly where it should be. You could spend your life in these rooms.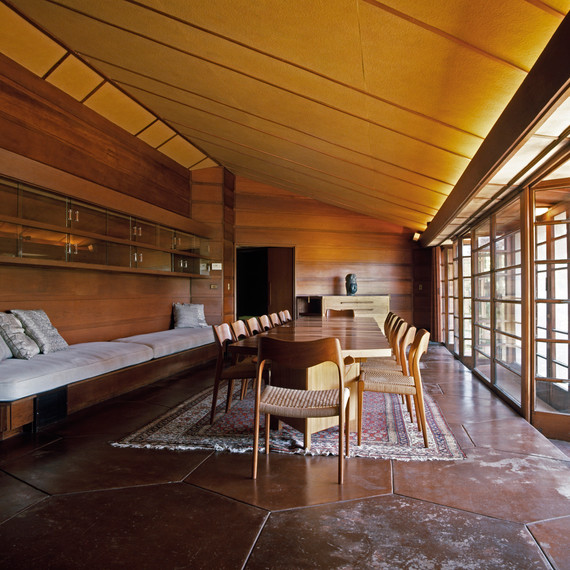 When people talk of proportion, this is what they mean: a visual proportion, yes, but also an experiential one. It's completely organic, and the appeal is universal. I wouldn't call the Midwestern prairie aesthetic my "thing" per se, but it's so beside the point here. Wright's is the kind of gift you're born with -- but I can only hope to emulate it by reading books like this.