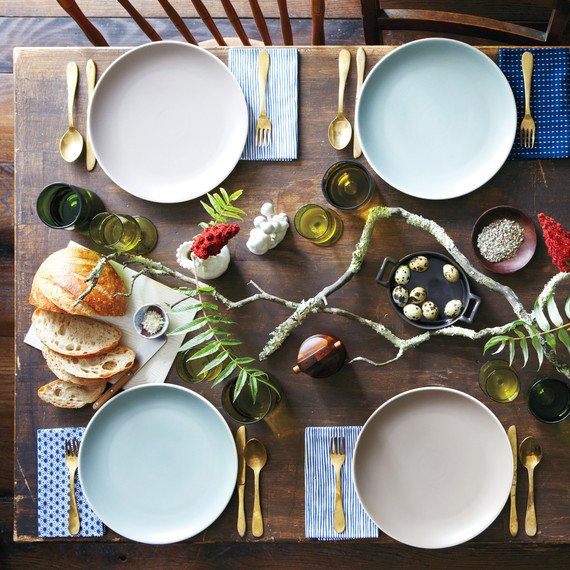 So it's your first Thanksgiving in your own place, and instead of the usual big family feast, you want to make the holiday dinner yourself -- but it's going to be a select affair. There's neither space nor dishes for a crowd. We're talking Thanksgiving for two, or maybe four.
If your space and equipment are limited, perhaps you need to change up the traditional menu a bit? We have a streamlined bill of fare for you using recipes from our new book, "One Pot: 120+ Easy Meals from Your Skillet, Slow Cooker, Stockpot, and More," that calls for minimal fuss and cleanup but provides maximum flavor, and it's easy to put together. You can cook and enjoy this Thanksgiving meal -- and tackle the full feast next year?!
To Start
Bowls of olives and nuts to nibble are easy on the cook and just right with a cocktail or glass of wine.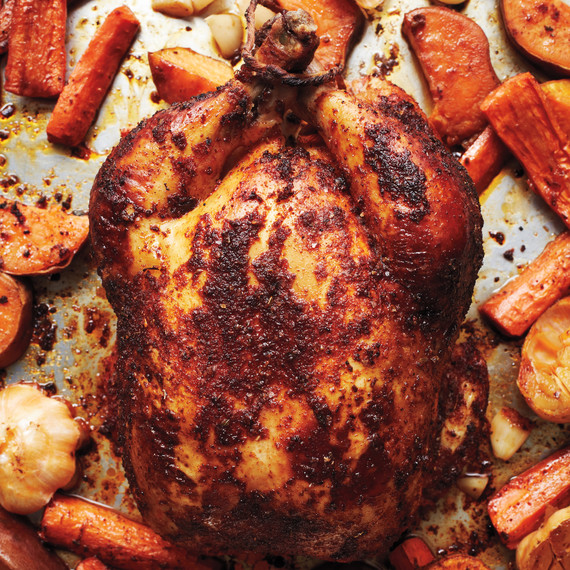 The Main Event
Before you focus your cooking skills on roasting a domesticated turkey, a big bird with a lot of meat, we suggest you master classic roast chicken. It weighs in at 4 to 5 pounds and is a staple for dinner parties and family supper. Our delicious autumnal recipe doesn't even require a roasting pan. All you need is a rimmed sheet pan to hold the chicken plus sweet potatoes and carrots. The root vegetables caramelize while the chicken roasts.
Get the Roast Chicken with Paprika and Roasted Garlic Recipe
On the Side
Skip the stuffing, but serve a salad or a favorite green vegetable to contrast with the orangey root veggies in the main dish. Try Green Beans Vinaigrette (you can steam the beans up to a day ahead) or Easy Creamed Spinach, which you can make while the chicken is roasting.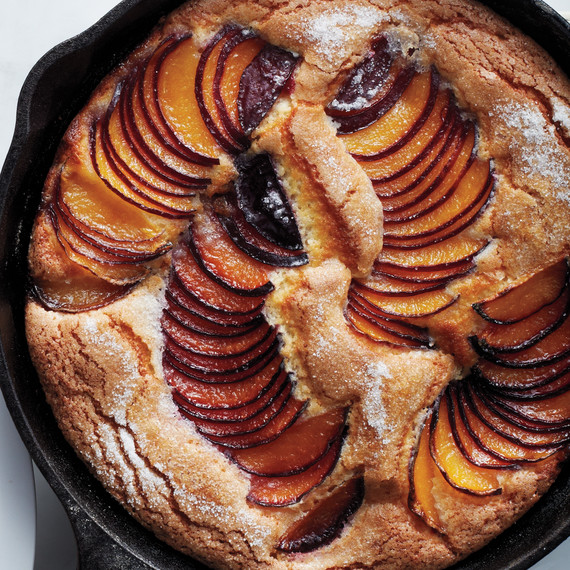 Sweet Endings
For dessert, forgo pie this year -- change is good, and the first settlers did not eat pie at their Thanksgiving. They didn't eat cake either, but in the South, cake is a Thanksgiving tradition. Our Fruit Skillet Cake is super-adaptable. Yes, it's great with plums, but at this time of year it's delightful with apples or pears. It's also ultra-forgiving -- no layers, no frosting -- and totally irresistible. Serve with a dollop of whipped cream or ice cream if you fancy.
Get the Fruit Skillet Cake Recipe
 Watch Martha make Fruit Skillet Cake: