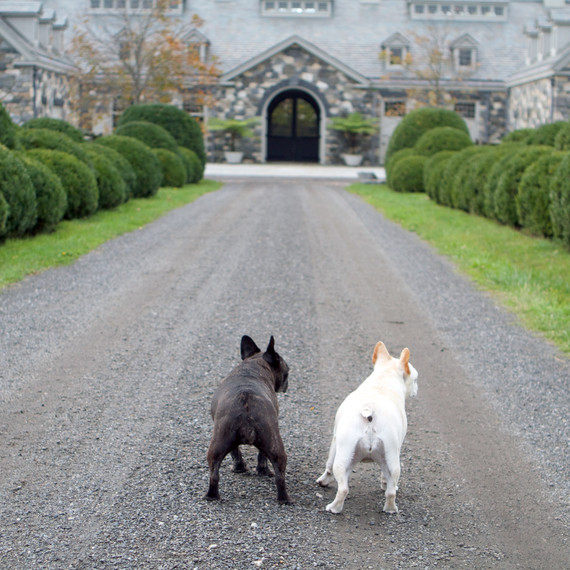 Come on, Francesca, let's see what's going on with the horses and the donkeys today.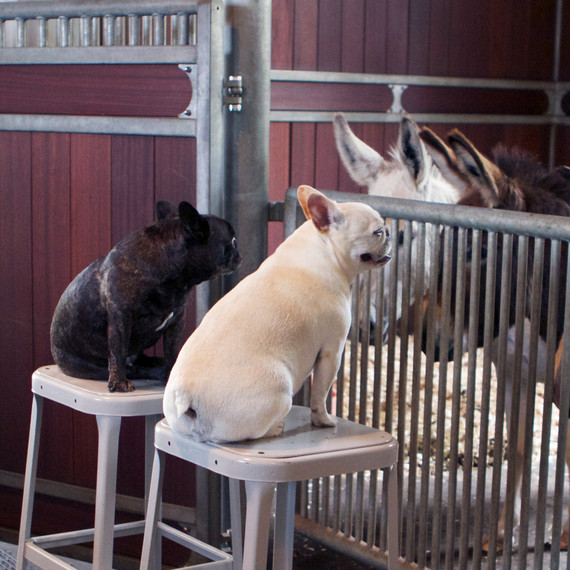 Hey, donks! We haven't visited you in a while, so we came to see how you and the horses were doing.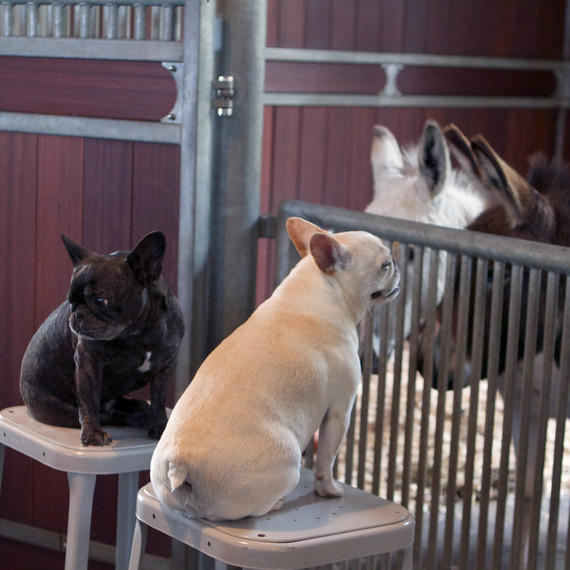 But Sharkey, look! The stable is mostly empty. The only horse in here is Sasa. Let's see why he's not out with the others.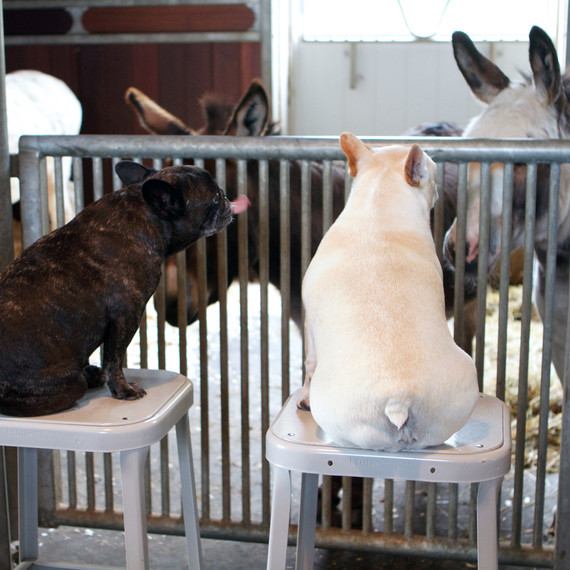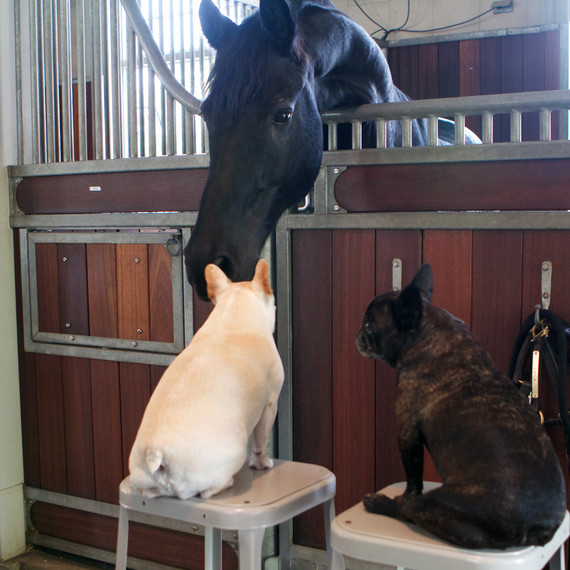 Hey, Sasa! Francesca and I were wondering why you're not out in the paddock playing and grazing with the the other horses.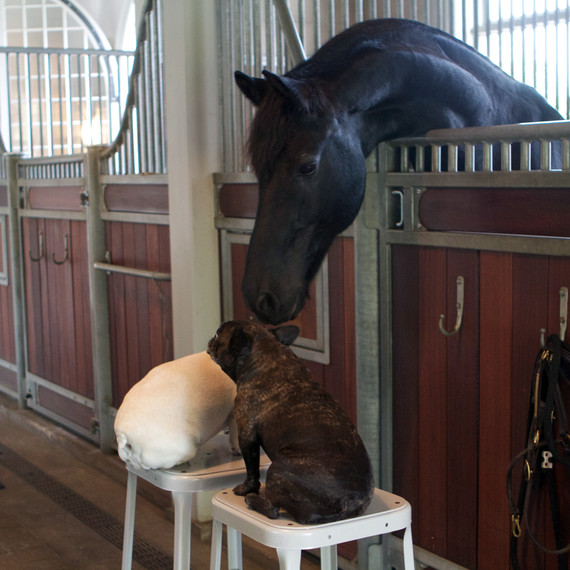 Well, to be honest, we don't get along with each other very well. I mostly go out to play and eat at different times than they do.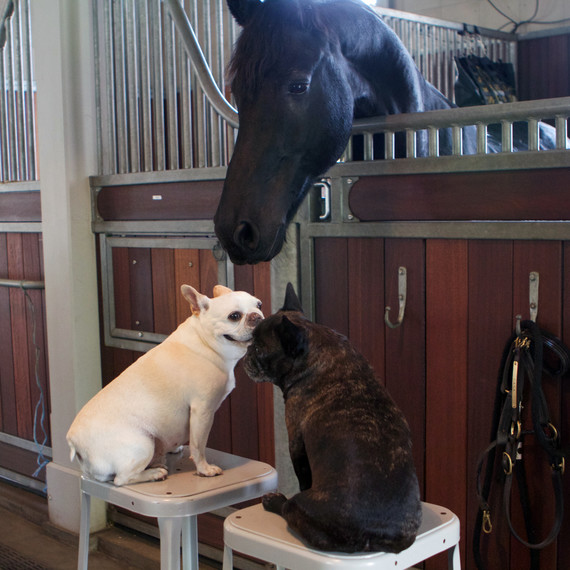 Well, that seems kind of mean of them, doesn't it, Franny?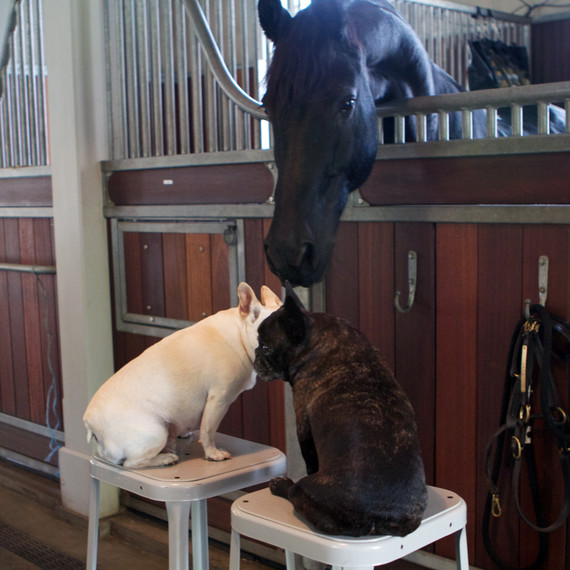 It's really not mean, girls. We horses are not unlike humans or even dogs. Across many species, choosing your friends is a natural behavior. I'm not sad at all because Martha and the stable workers really love me and give me lots of love and attention. I also get lots of love from you two, G.K., and the donkeys too! Life is great!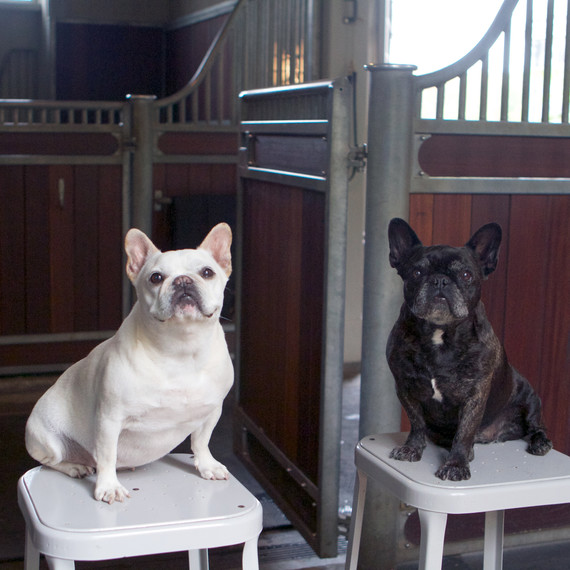 Sasa is right! He's got a nice, cozy stall with lots of yummy food and great friends who have lots of love for him, like you and me, Franny! What could be better? Now let's see if Sasa will give us a ride around the farm!