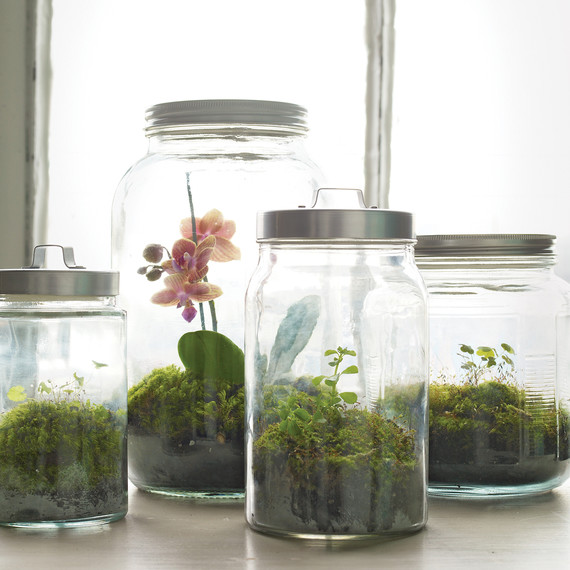 Make the moss-t of it. A mossy wall-to-wall carpet is a romantic notion, but trust us, this one's best experienced under glass. Terrariums are easy to make and endlessly customizable. As for mushrooms -- another forest-floor favorite -- capture their texture for mess-free eternity with a set of painted prints.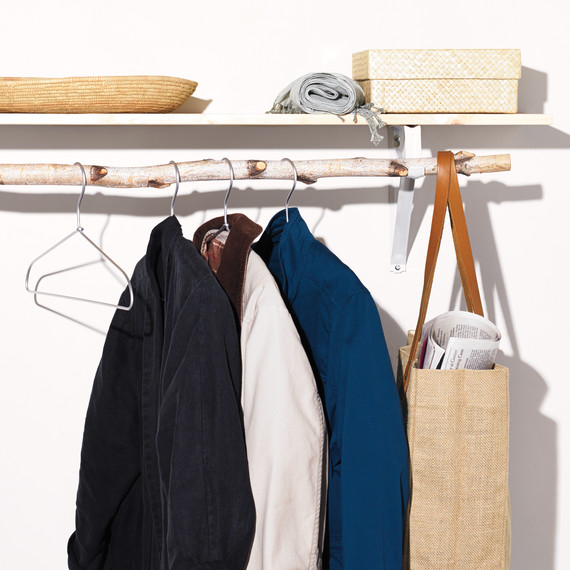 Tree-t yourself. When it comes to wooden accents, branch out from the centerpiece! This freestanding tree branch coat rack is not only stylish, but also perfect for holiday coat overflow. Back at the table, twig coasters and vases will keep your woodland game strong.
Would you try these ideas? Which one is your favorite?