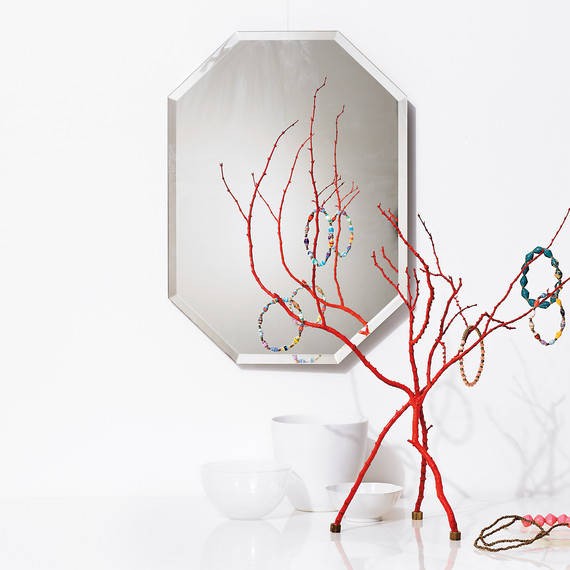 1. Drape your best baubles in the boughs of a branch-turned-jewelry stand.
Make the Jewelry Stand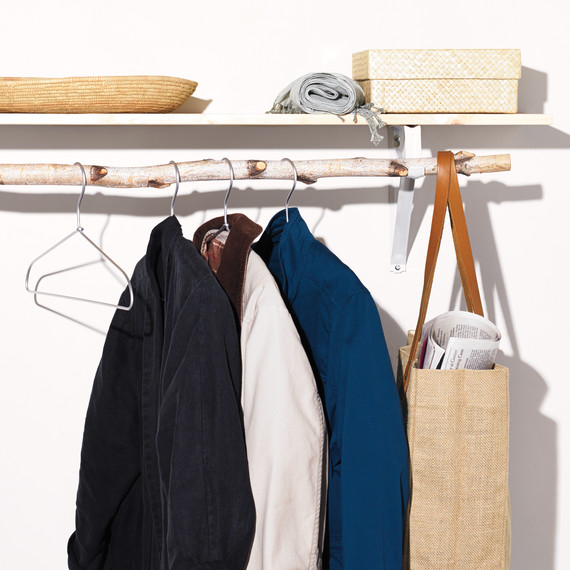 2. Hang your clothes from a knotted coatrack.
Make the Tree Branch Coatrack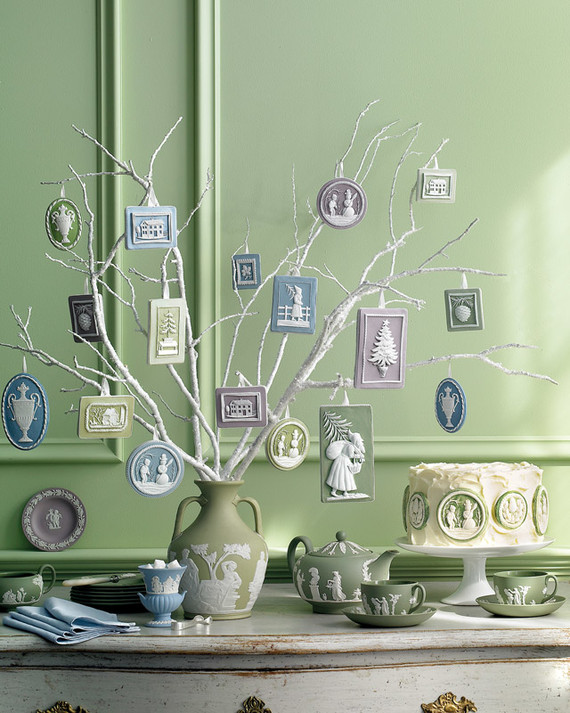 3. Showcase your impressive collectibles, like these pretty jasperware ornaments.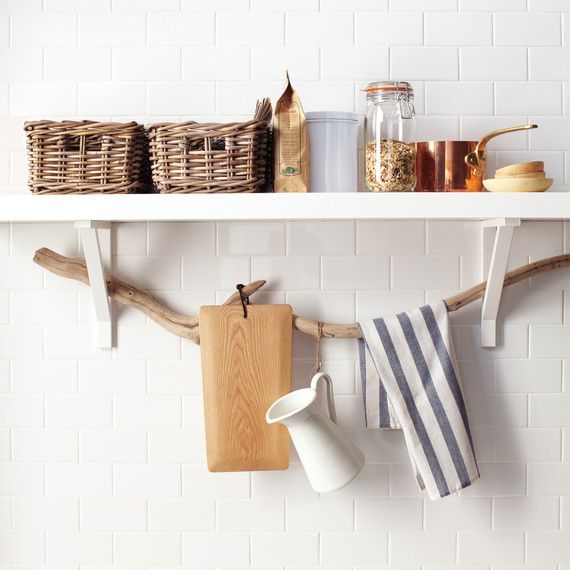 4. Keep everything in easy reach when you're cooking up a storm in the kitchen, including pitchers, pot holders, and cutting boards.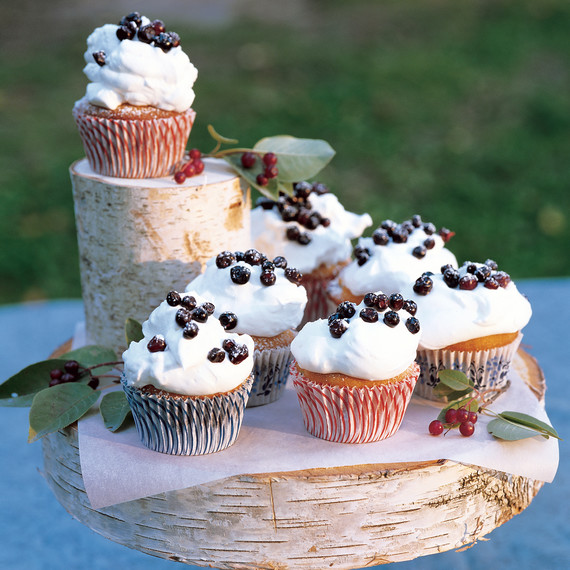 5. Make your cake stand out.
Make the Birch Cake Stand
6. Snap off smaller twigs and tie them with a strand of raffia to make a charming holder for a floral bouquet.
Make the Twig Vase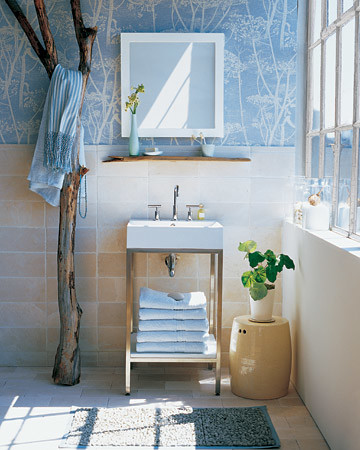 7. In the bathroom, mount a piece of weathered driftwood to the wall above the sink, letting it serve as a shelf.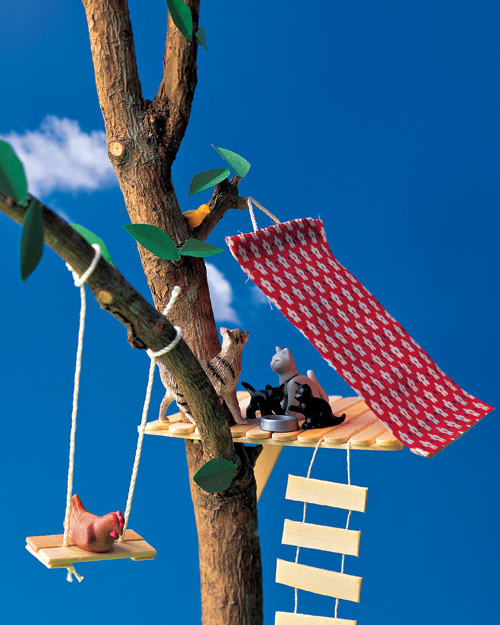 8. Keep the kids entertained for hours.
Make the Popsicle Stick Tree Hotel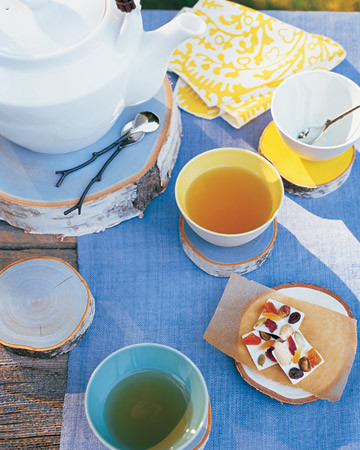 9. Serve your guests tea on these birch disks reinvented into colorful coasters.
Make the Birch Coasters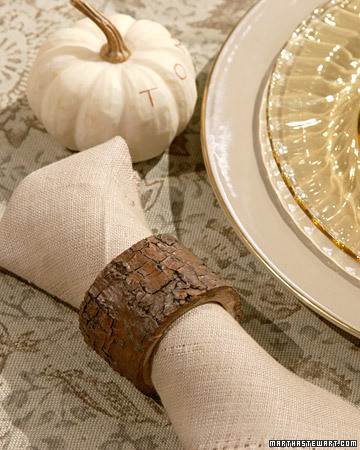 10. Drill a hole through the center to make a set of rustic napkin rings.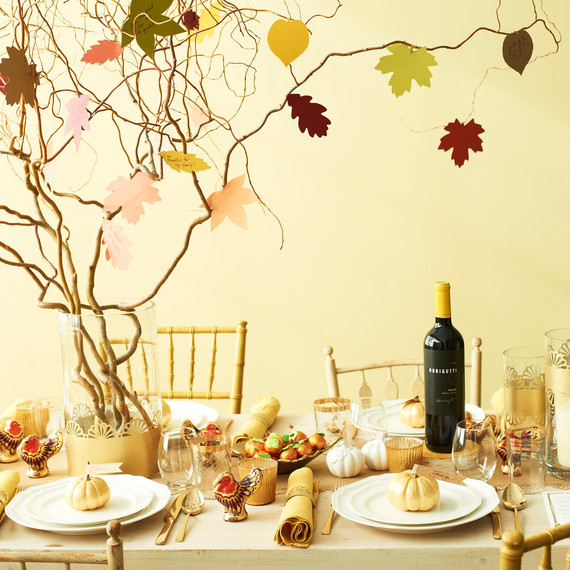 11. Arrange a bunch in an autumnal centerpiece for the table.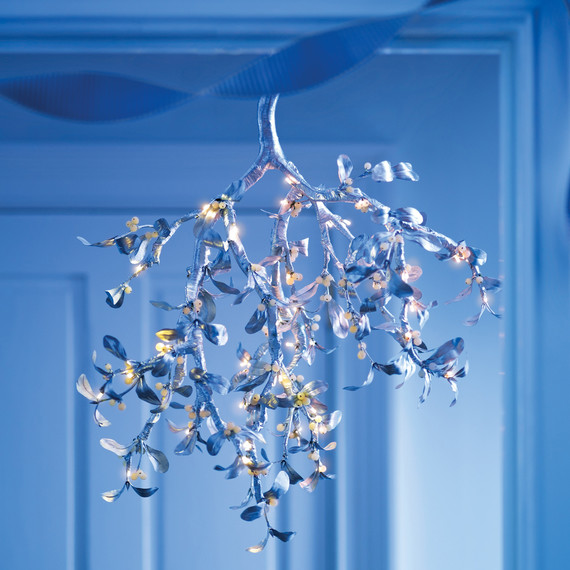 12. Hang a bough from the ceiling for a makeshift chandelier -- complete with dainty little lights.
Make a Romantic Chandelier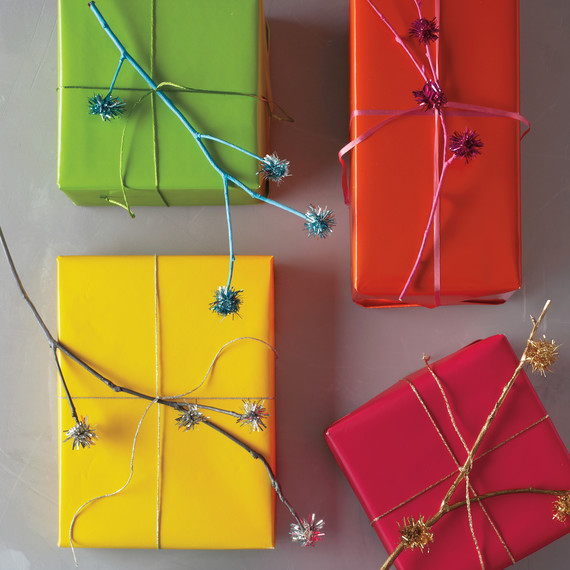 13. The holidays will be here before you know it. And while ribbons are nice, these twig toppers are so much better.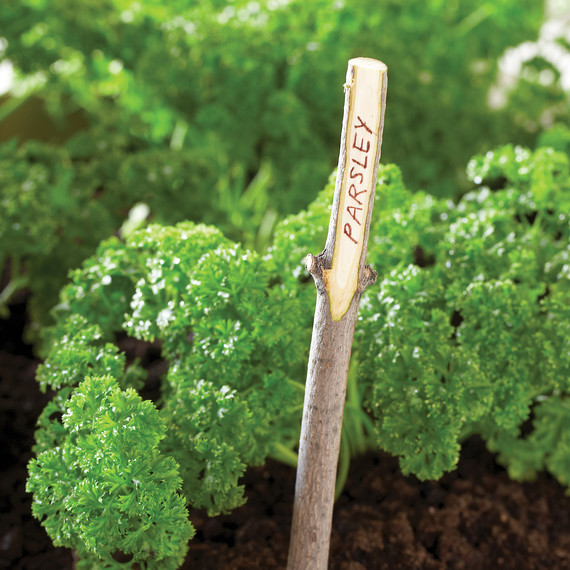 14. Know your oregano from your basil in a crowded garden plot.
Make the Twig Plant Markers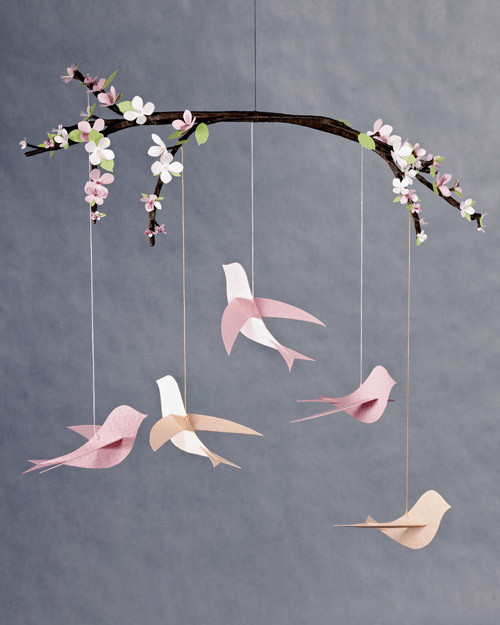 15. Hang a mobile decoration. This one -- fluttering with pretty little birds -- is perfect for a baby nursery.
Make the Bird Mobile