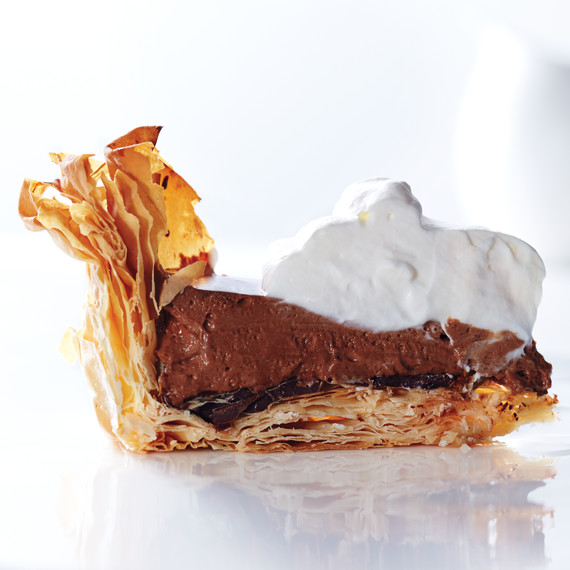 Every Thanksgiving table should be blessed with the presence of a long-married pair who bring out the best in each other, are completely enamored despite their differences, and leave every other guest thinking, I'll have what they're having. Our holiday pies honor such partnerships, each spotlighting the perfect marriage of crust and filling so there's a pleasant mix of textures and flavors in every bite. No matter how you slice these irresistible desserts, there is a whole lot to love.
Crackly + Creamy: Chocolate Mousse Pie with Phyllo Crust
Chocolate mousse and a dollop of whipped cream are light and airy, with a luscious softness that contrasts well with a phyllo-dough shell painted with melted chocolate. As you eat, the distinct layers of phyllo shatter into shards -- for a snap that cuts right through the smooth two-part filling.
Get the Chocolate Mousse Pie with Phyllo Crust Recipe
For more perfect pie couplings, pick up the November issue of Martha Stewart Living, on newsstands — and subscribe now.