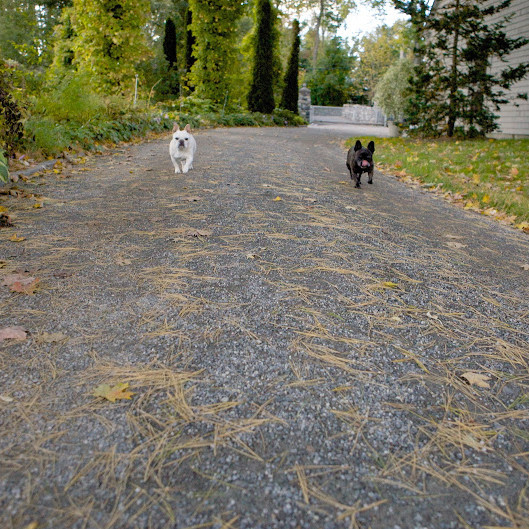 Let's go, Sharkey! I heard the pumpkins are being harvested today. Martha grows so many of them. Actually, she grows a lot of everything!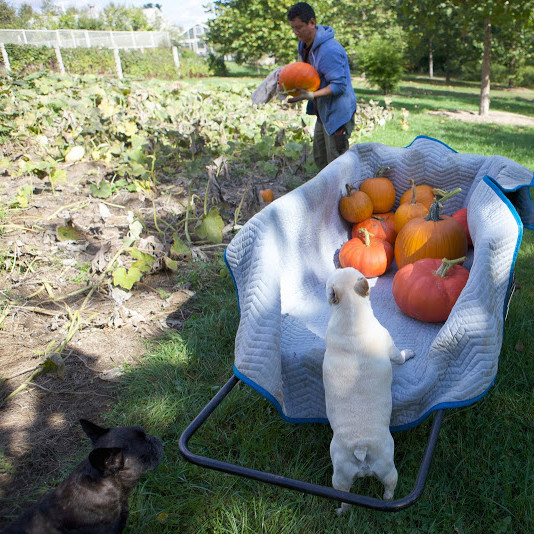 Franny, you know how I like to keep an eye on things. Ryan uses pruning sheers to snip the pumpkins and winter squash from their vines. He's got to be careful, though, so that he doesn't injure the rind or break off the stem, because decay fungi will attack through the wounds. Yuck!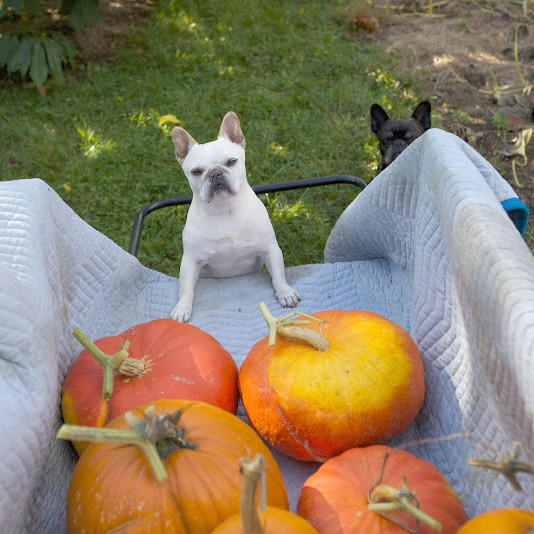 Did you know that pumpkins and squash are grown all over the world, Fran? The only place where they're not grown is Antarctica!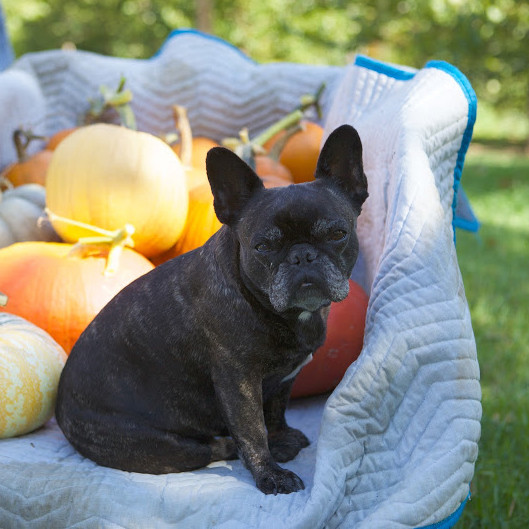 The harvest is so abundant this year, Francesca. You should get up here and see what Ryan and Dendi have picked so far.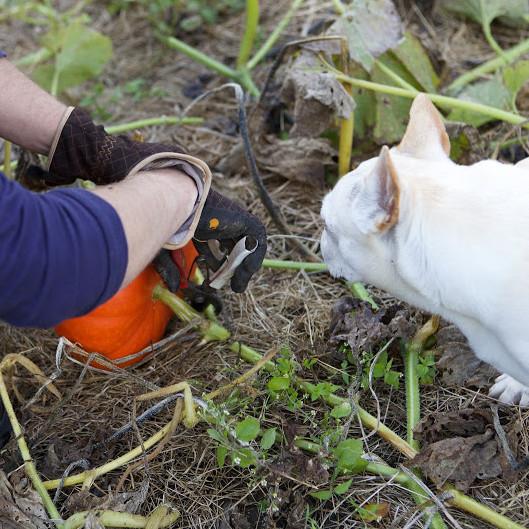 Abundant indeed, Sharkey! Harvesting pumpkins is a big part of fall around here. Martha LOVES to decorate with them and I am sure she'll be making yummy things in the kitchen, too.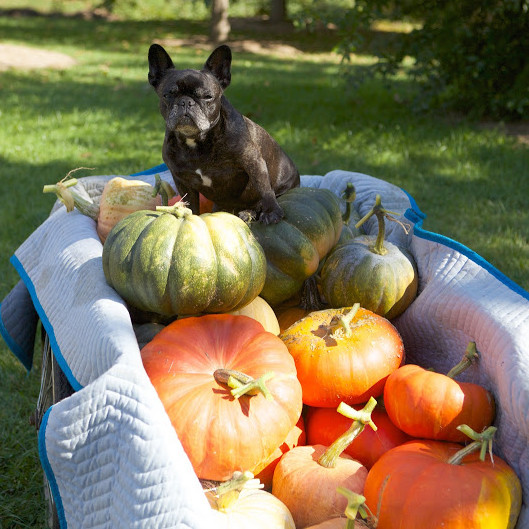 Did you know that pumpkins aren't just pretty to look at -- they are a good source of nutrition, too! They are low in calories, fat and sodium and high in fiber. They are loaded with vitamins A and B and potassium. The seeds are very high in protein and are an excellent source of B vitamin and iron.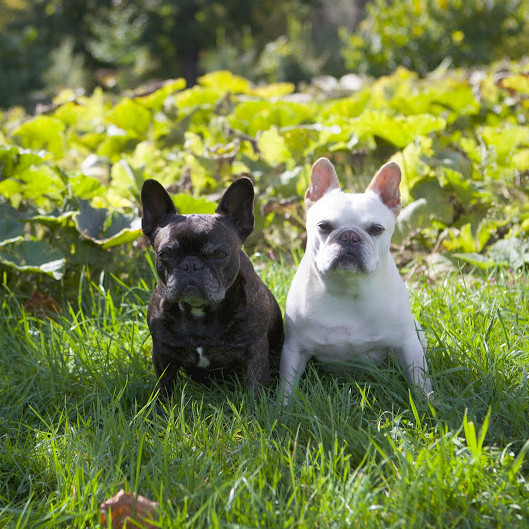 If you thought that was fun, wait till you see how Martha has used the pumpkins for exterior decoration around the house! Check it out here.