I revel in learning about other cultures -- and of course I love any excuse to entertain. So whenever I can expand my celebratory repertoire, I'm determined to do it right. My latest adopted holiday is Day of the Dead, or Dia de los Muertos, Mexico's annual celebration of departed souls.
I was raised Catholic, so for me, Day of the Dead -- which falls on November 1, the day after Halloween -- feels like Mexico's answer to All Saints' Day, but with brighter colors, better food, and more glitter. As if I'm sitting this one out!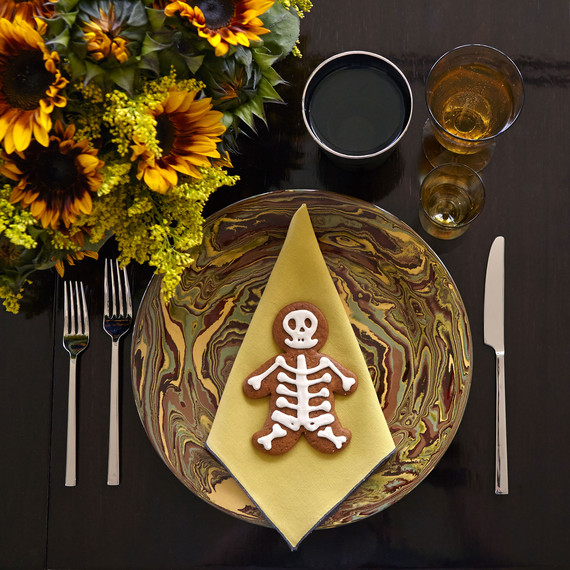 "Ginger-Dead" Men
I'll be traveling on Halloween this year, so Day of the Dead will be my big-ticket event. Instead of a fussy dinner, I'm opting for a cocktail party with snacks -- and what could be more fitting than these adorable "Ginger-Dead" Men?
The cookie base is gingerbread -- as a nod to the pumpkin bread often served at traditional feasts, I used a pumpkin gingerbread, but regular gingerbread works just as well. The icing pays homage to the holiday's most recognizable symbols: skulls and skeletons, which you'll see have found their way into just about every corner of the party.
Try This Recipe for Basic Gingerbread Cookies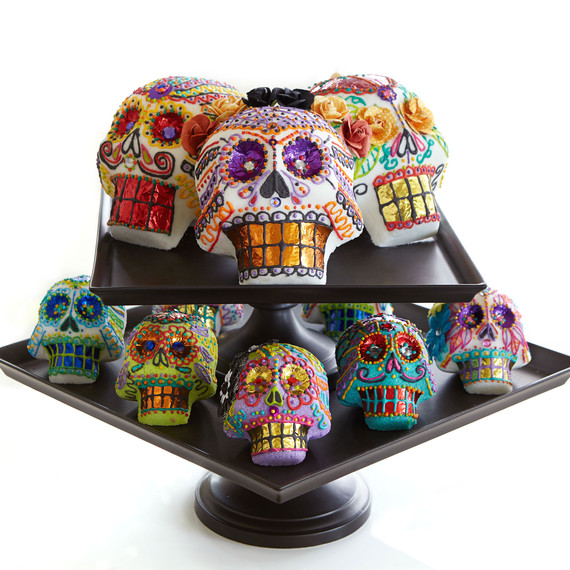 Mexican Sugar Skulls
I'm obsessed with these sugar skulls, which were handcrafted by Etsy sensation Erin Crociani. The detail is gorgeous -- I could get lost in those eyes! -- and when I opened the box, the smell of sugar was palpable. They're the life of the party.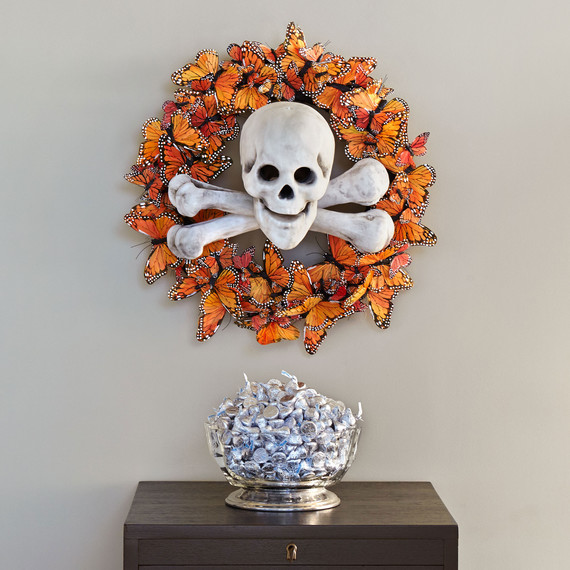 Monarch Butterfly Wreath
Monarch butterflies symbolize death (and life after it), and I thought they would make a beautiful wreath. I was right, if I do say so myself! To make it, I purchased a floral foam base, spray-painted it black, and attached the butterflies using a hot glue gun.
Check Out This Madame Butterfly Costume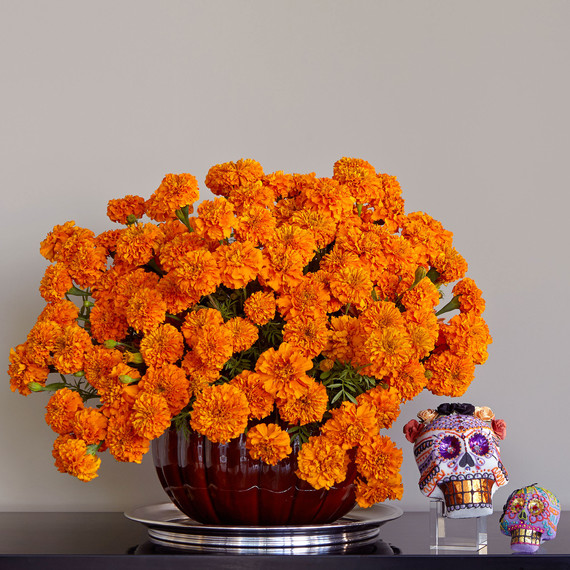 Marigold Arrangement
Marigolds are another traditional symbol, and they add another welcome punch of color. Their scent is strong, so I'd use them as a decorative accent rather than a centerpiece.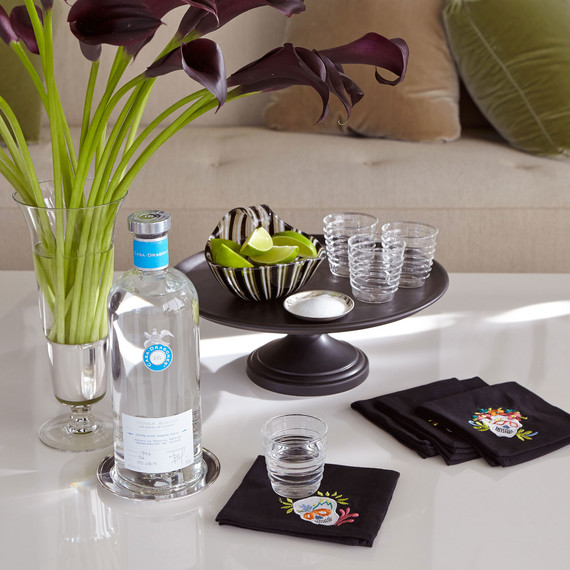 Tequila!
It wouldn't be a Mexican-style party without tequila. Martha recently turned me on to Casa Dragones, and I'm a big fan. It's a small-batch sipping tequila -- no chaser needed -- but I'm a staunch believer in a salted rim. Do what you will.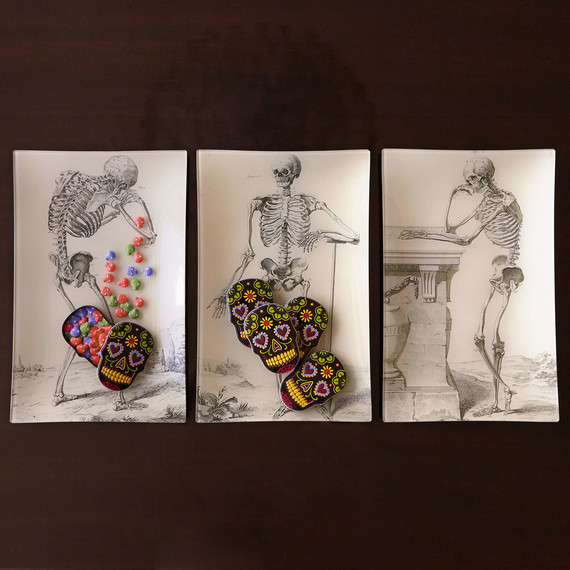 Skeleton Goodies
And I couldn't resist these skeleton trays from John Derian -- or these colorful favors from Dylan's Candy Bar. Halloween will be over by the time I host my party, but I'm a shameless candy-pusher all year round.
Which idea is your favorite? How will you celebrate Day of the Dead?