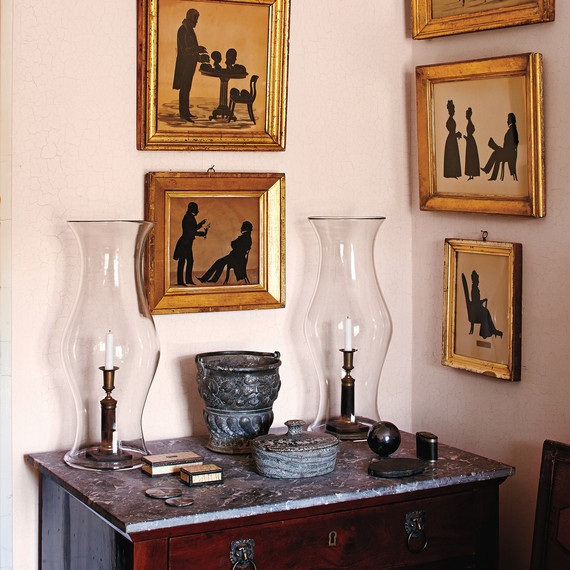 A collection is like a great big ongoing game of show-and-tell. Behind every gathering of prized objects, there is likely an anthology's worth of anecdotes -- where you were when you came upon your favorite sand dollar; which great-aunt got you hooked on '60s costume jewelry. "Invariably, these stories and memories are as prized as the possessions themselves," says Fritz Karch, coauthor of the new book Collected: Living With the Things You Love (Abrams).
Just as a collection triggers these reminiscences, it can also tell a story about who you are -- or serve as shorthand for endearing idiosyncrasies and quirks: Think the vintage-lunch-box-collector, the Limoges-collector, or the bottle-cap-collector character profiles. To that end, collections can spotlight personalities, and Karch and coauthor Rebecca Robertson (both Martha Stewart Living alumni) organized their book by 15 different categories, from minimalist to maximalist and every one in between. "We wanted people to be able to find themselves in the book," Robertson explains.
"A collection doesn't have to be about money or how old the objects are," Karch says. "It's about how it fits into your life. As soon as you have more than three of something, you start to organize and categorize." As well as show them off: "Surrounding yourself with your collection makes your home personal," Robertson adds. "It's also an opportunity to connect with the past. Understanding the origins of what I collect"—for her, that's everything from antique corkscrews to mother-of-pearl buttons to '70s handbags -- "is half the joy. Finding a way to display them is the other!"
The various troves on these pages are just such expressions of joy. Fanciful or practical, extravagant or austere, they tell stories about what the collectors have seen, what they love, and, ultimately, who they are.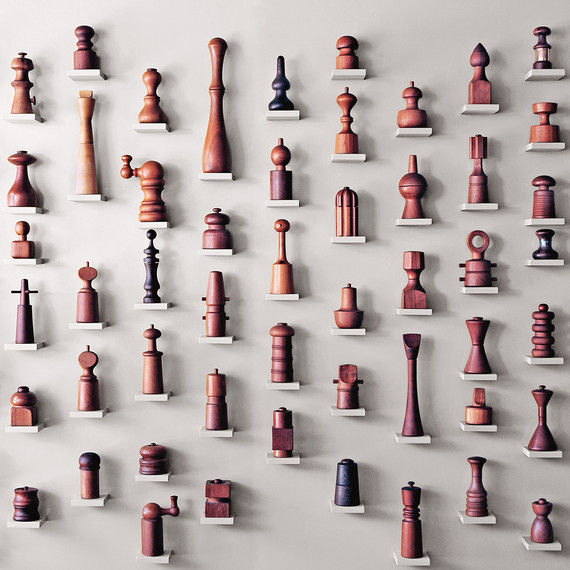 Consider It Art
Lathe-turned teak pepper mills helped bring Danish design to the American masses in the middle of the last century. One collector has accumulated dozens of varieties designed by Jens Quistgaard for Dansk. With each perched on a narrow, shallow ledge, the collection resembles a graphic installation whereby the pepper mills become a kind of sculpture.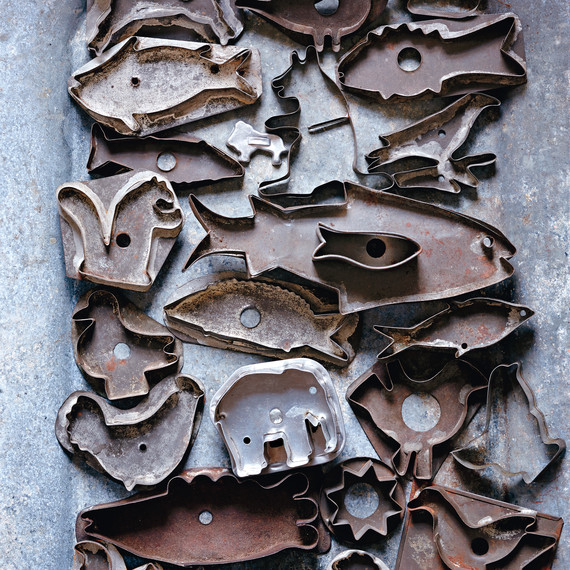 Find Fun in the Focus
Obviously, there's a thrill in the hunt. And some people like to self-edit and add layers and limitations to their searches to make them more challenging and gratifying -- and keep the collection from turning into a chaotic heap. "Building a collection is a series of simple decisions that add up to your point of view," Karch says. For the collector of silhouette portraits from the 18th and 19th centuries, opposite, each piece must feature a full-body silhouette and a piece of furniture -- far harder to come by than neck-up profiles. Meanwhile, the collector of these vintage cookie cutters narrows the search to include those shaped like animals.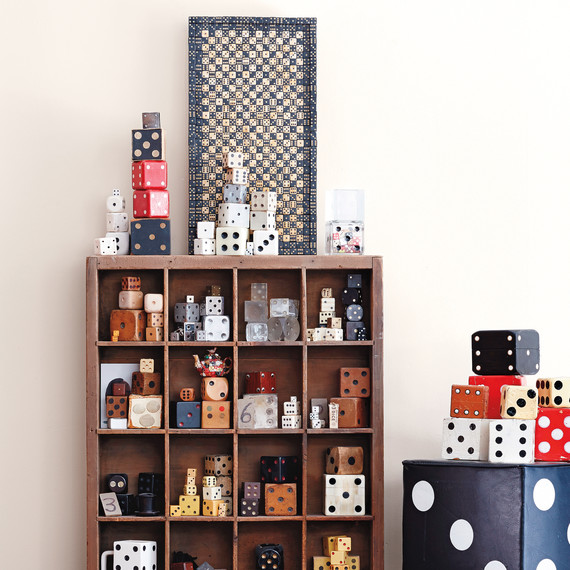 Play Around With a Theme
Some collections start with a simple love of a theme or color. One collector was so enamored with the trio of red, black, and white that he started buying up all sizes of dice. Then the dice themselves became the focus, and the assortment expanded to include larger wooden types, now on display in his living room.
"A collection will often start because it connects you to a great memory."
—Rebecca Robertson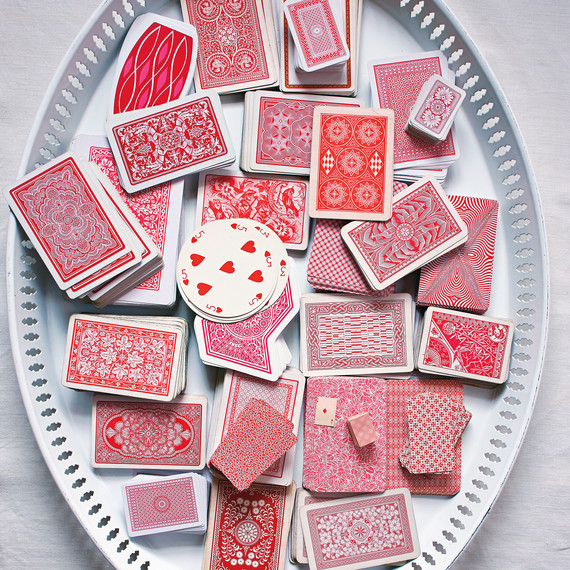 Of course, a collection can also be small enough to stash away: This stockpile of playing cards -- many of them oddly shaped -- started with an obsession with red and white. The decks are either shown off on a tray or tucked away in little leather book boxes.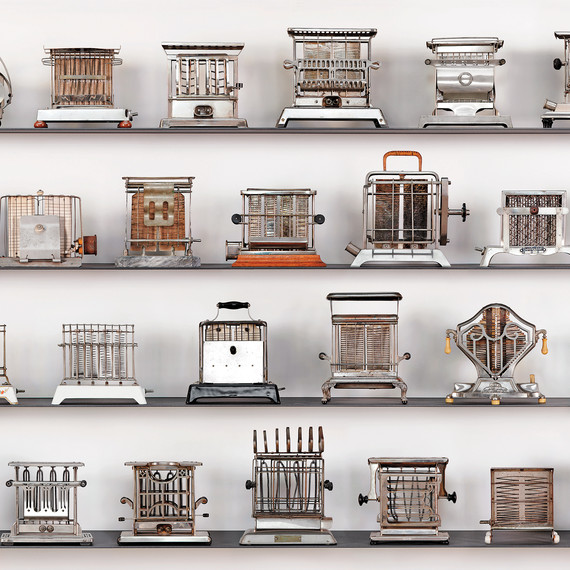 Incorporate It Into the Décor
When you invest a fair amount of time and -- it must be said -- money in such an assemblage, it makes sense for the pieces to be viewed as elements of interior design. An admirer of vintage toasters arranges 120 of them on slim shelves in a loft apartment to play up an industrial-chic vibe.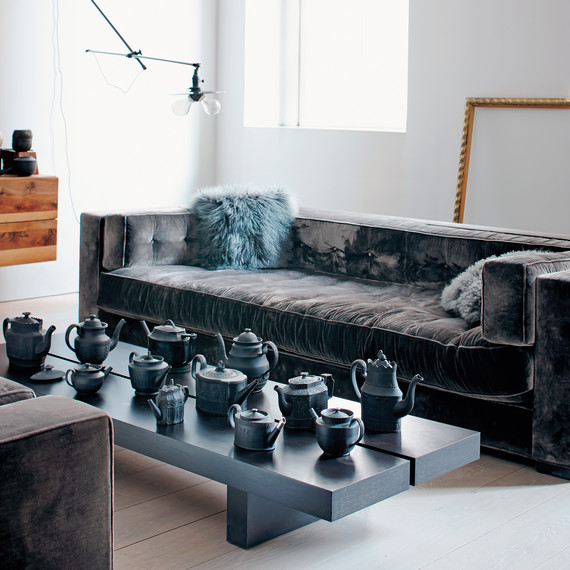 Enthusiasts of Wedgwood's basalt stoneware seamlessly blend the matte-black 19thcentury pieces with the contemporary furniture in their living room.
"A collection can start with that one lucky find— and then takes off from there."
—Fritz Karch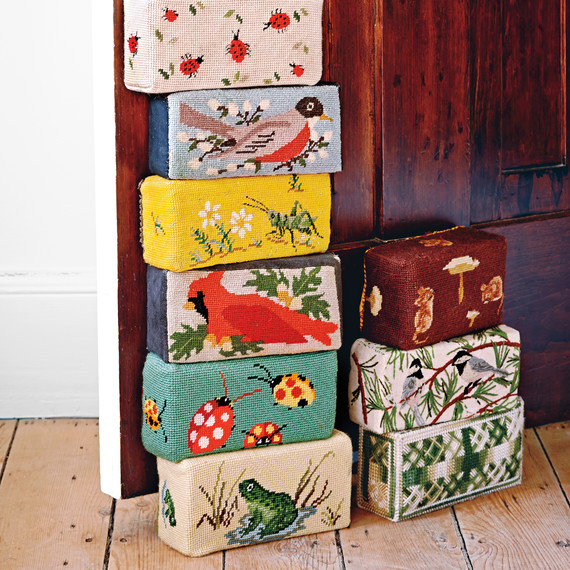 Tip Your Hat to a Craft
"In my experience, crafters like to celebrate other makers in their collections," Karch says. Even if you're not a crafter, collecting such items can let you honor a skill you'd someday like to learn. Someone interested in needlepoint may want to build a collection of other crafters' covered-brick doorstops, while a wannabe knitter or wool crafter may find herself amassing colorful tam-o'-shanters from Scotland.