Dionysus, the Greek god of wine and fertility, was known for his wild parties. A patron of the arts, he favored the theatrical and decadent, and left no vine unturned in crafting nights to (not) remember.
We mortals may approach our downtime more discreetely, but we can borrow from the Greek god's sparkling sensibilities. Whether you opt for a cocktail affair or a sit-down dinner, these menu and decor ideas will make a night that's sure to be immortalized.
The Opening Act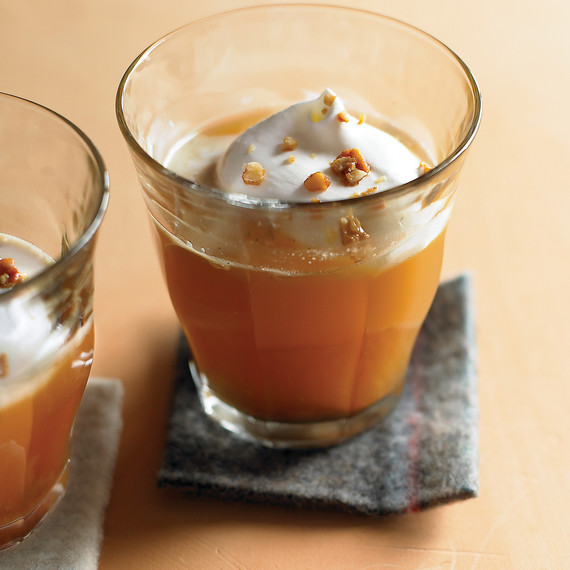 Wine is Dionysus's drink of choice, but we suggest you go beyond your workaday libations. Warm vanilla cider with whipped cream and honeyed walnuts will warm and welcome your guests.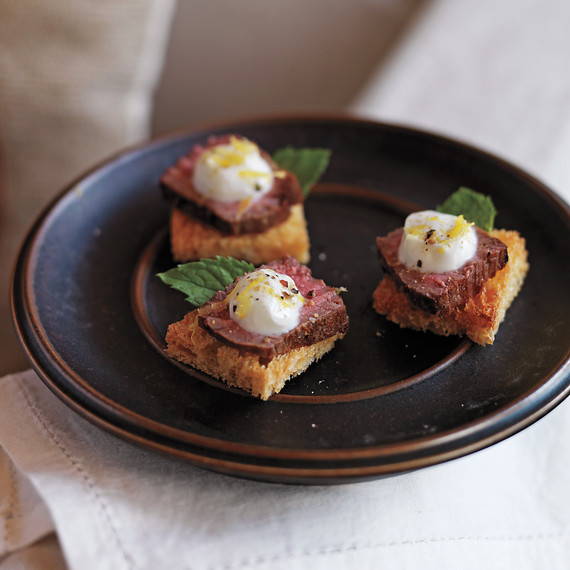 For hors d'oeuvres with plenty of flavorful drama, try these toasts topped with fennel-crusted lamb, fresh mint, and a dollop of lemon-yogurt aioli.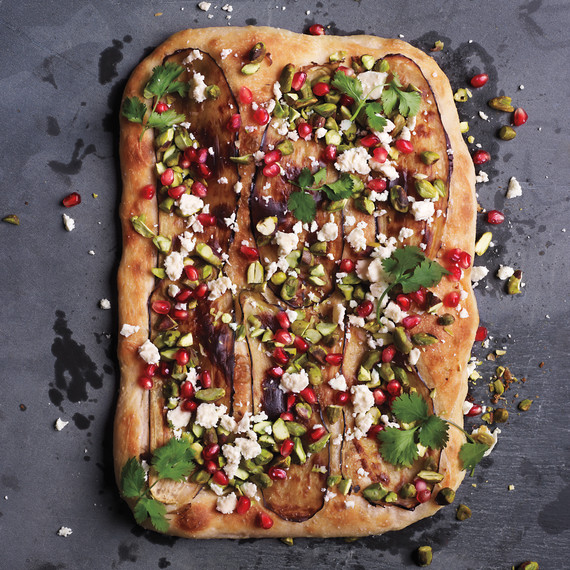 Bid farewell to eggplant season with a Mediterranean masterpizza, which makes an impact even when served in tiny squares.
Dine Like a God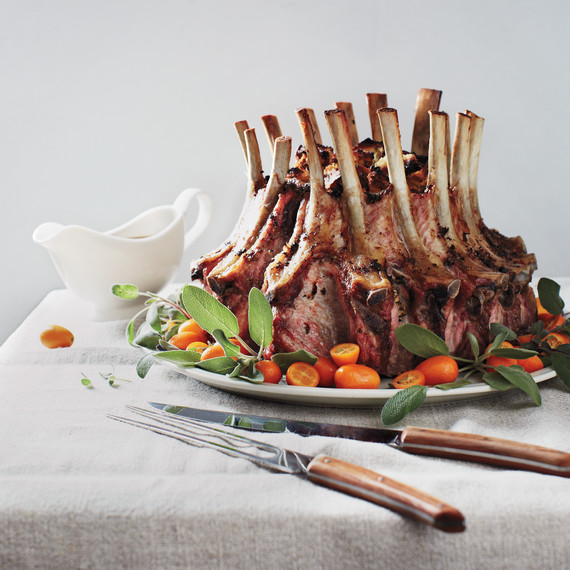 No main makes an entrance like a bone-in crown roast. Don't be intimidated -- get the full how-to here. Kumquats for garnish and savory chestnut-rye stuffing will earn a standing ovation.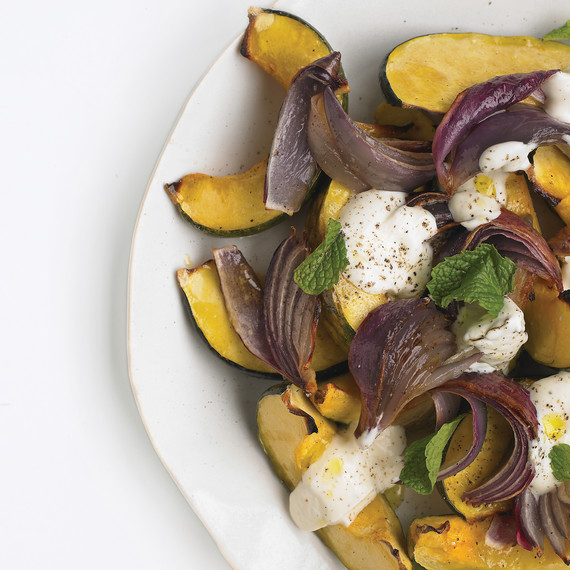 Roasted squash with fresh mint, yogurt, and flowerlike red onions makes for a Greek "salad" better suited to our cooler climes.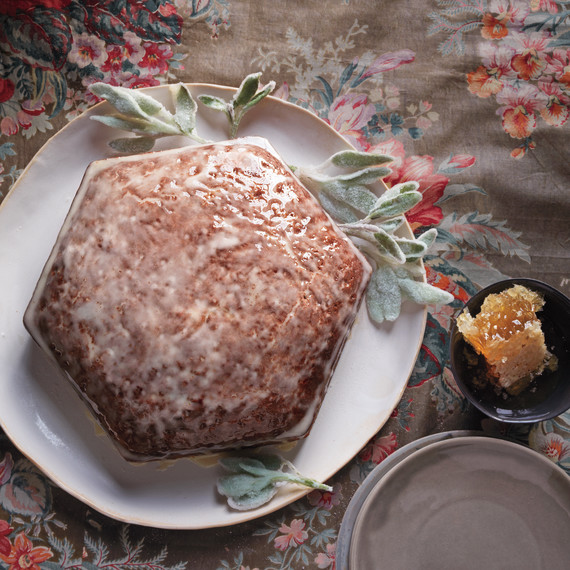 A spiced fig roll or a honey-cornmeal cake with sugared sage will evoke the essence of fall -- and an insatiable urge for seconds. For something traditional but still impressive, go for apple-blackberry pie topped with a forest of pastry leaves.
Set the Stage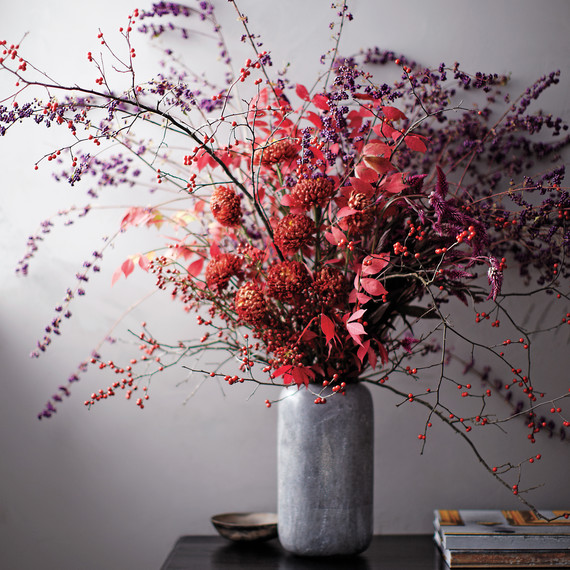 A spray of chrysanthemum, red winterberry, burning bush, and purple beautyberry will add a dramatic touch to your table. A golden wreath and feather candles do the same for your wall.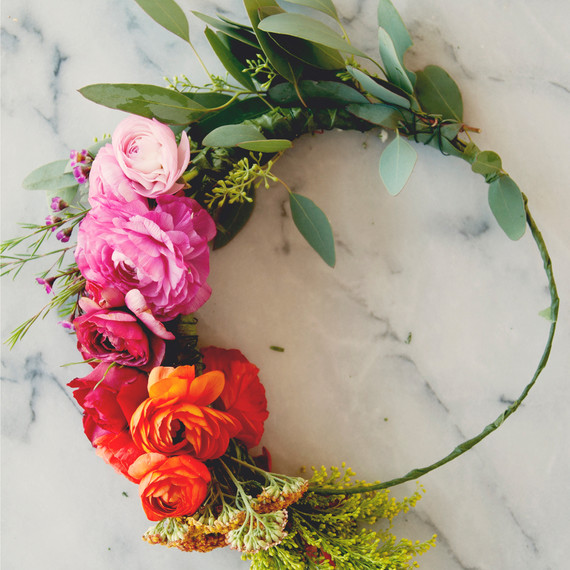 Toga parties are best left at college, but DIY foil and flower crowns make a stylish party craft. Use seasonal blooms and metallic wires to give them a cool-weather touch.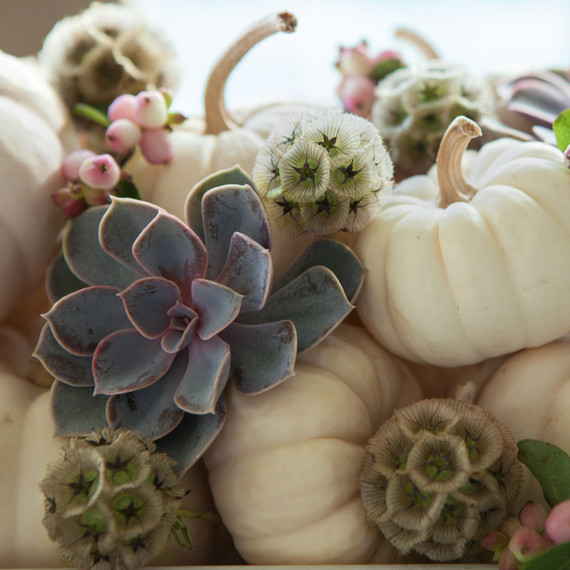 And it just wouldn't be a fall party without the gourds. We love this unique color palette, which pairs white pumpkins with echeveria succulents, porcelain berry, and starflower seed head.
How will you celebrate the harvest?