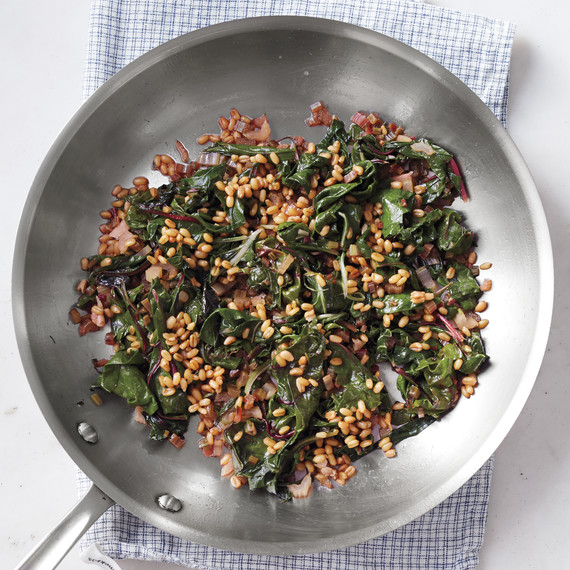 Whole freekeh takes some time to cook, but it keeps well and reheats beautifully. So when you cook freekeh, make a large batch. Let it cool completely, and refrigerate it in an airtight container for up to five days. Use it to bulk up lighter dishes. Try:
Tossing a handful into sauteed greens, and stirring until heated through.
Stirring some into an omelet as it sets for a hearty breakfast.
Get the Freekeh with Caramelized Shallots, Chickpeas, and Yogurt Recipe