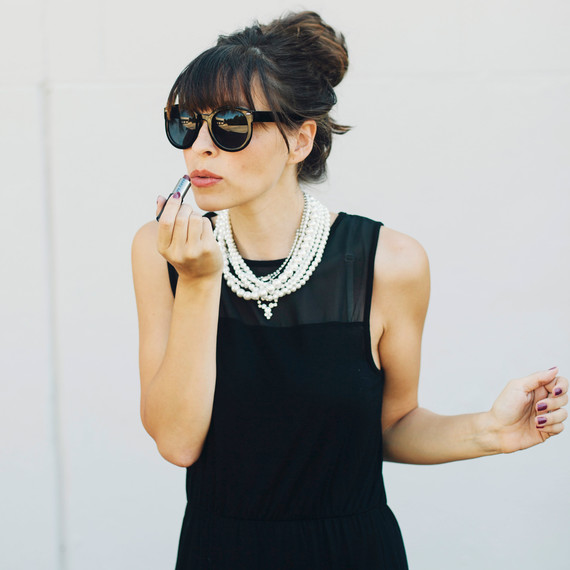 Go "Breakfast" casual. Holly Golightly, that hero of everyday elegance, is a no-brainer for office Halloween. Of these five takes on Holly-inspired attire, we recommend the LBD -- a sharp look for a big presentation or a big night out.
Or business-icon casual. What about dressing like a large-and-in-charge character (Miranda Priestley, Ally McBeal) or real-world hero (Hillary, Michelle)? Even if your subtle nod goes over a few heads, no one can accuse you of not dressing for success.
Build on beads. Broaden your character study with a piece of funky jewelry. These DIY jumbo crystals are fit for an evil queen (green eyeshadow, black maxi, boots) or little princess (ringlets, pastels, ballet slippers).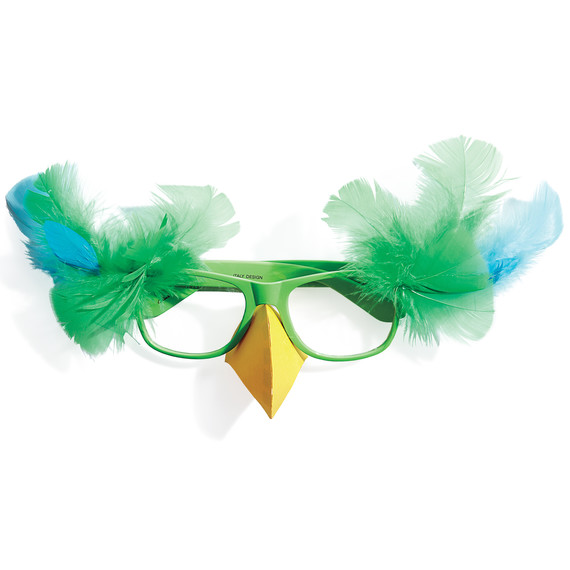 Clown around. We're not talking about a big red nose -- though that's another option -- but a creepy-crawly prank costume. Only you know if your colleagues will appreciate mice in your ears or cockroaches on your legs. Proceed with (s)care.
Paint it black (and orange). Faces and nails are the final frontier in otherwise straitlaced offices. Add a splash of holiday color -- or, if you can, something with a bit more sparkle.
Will you dress up for work this year?