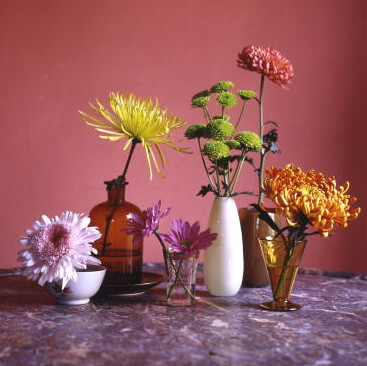 Embrace the single life. People often think to isolate a tulip or a peony but don't extend the same courtesy to the chrysanthemum. I think it's fatigue from doing the same thing all year, but don't underestimate a new bloom's power to make the familiar fresh.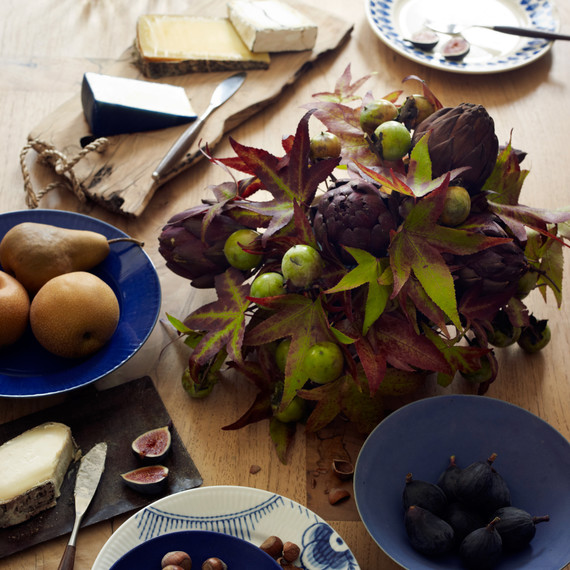 Think beyond berries. I'm not a huge fan of mixing flowers with fruit and/or vegetables -- especially berries, which tend to scatter and stain. Artichokes and persimmons, on the other hand, add dimension without the maintenance hazard.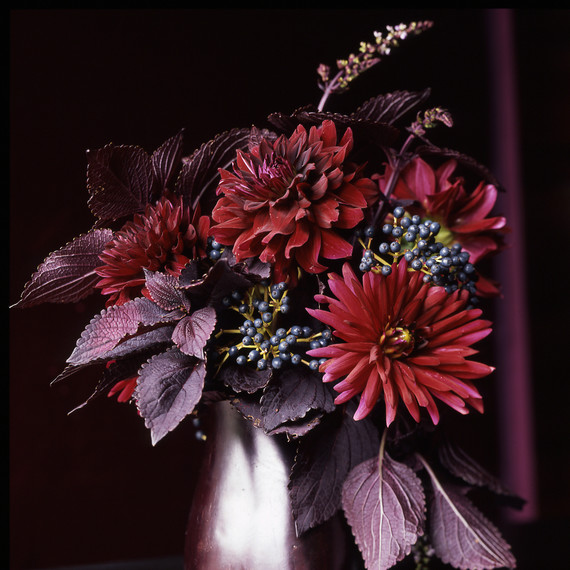 Or at least use them wisely. Rules were made to be broken, right? The berries in this arrangement act as a subtle anchor, not a theatrical ploy.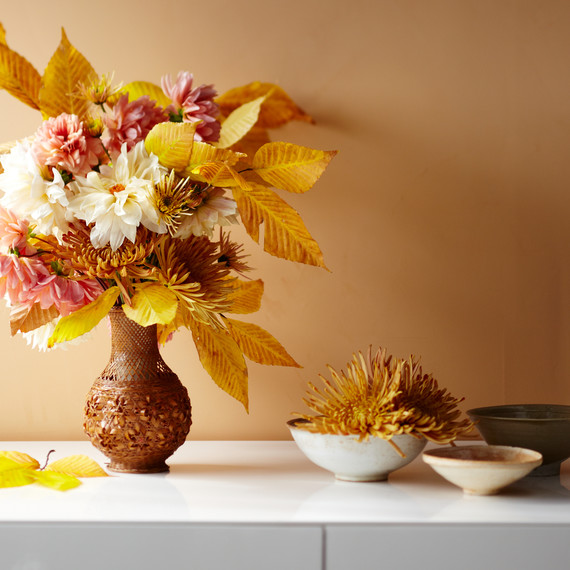 Give the leaves some love. Warm-weather arrangements are all about pops of color. Why not showcase the texture of flora come fall? These pink dahlias are stunning, but what I love most is the gorgeous texture of the leaves. When you see that kind of detail up close, you can appreciate why the changing trees look so beautiful from afar.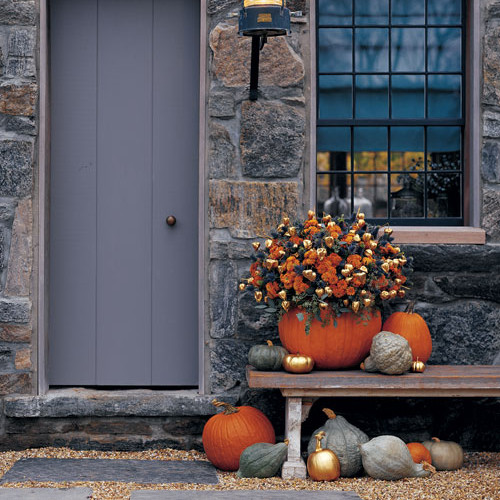 Add a Midas touch. You saw this one coming a mile away, didn't you? I do love a metallic -- and a Chinese lantern, and an artful gourd panorama. The whole setup turns rustic materials into something luxurious.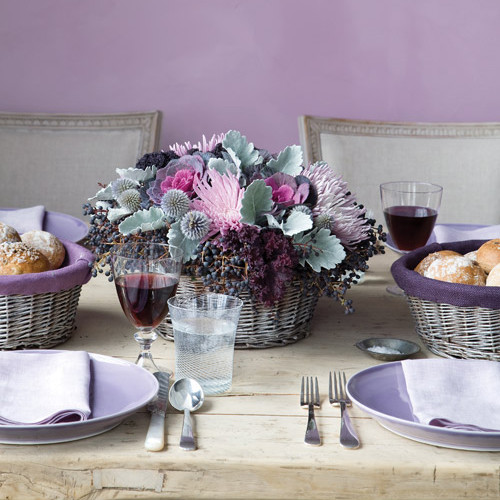 Perk up with pastels. The colors may be similar, but this is hardly an Easter basket. A salad bowl, maybe -- kale is an edgy foil to soft silvers and pinks.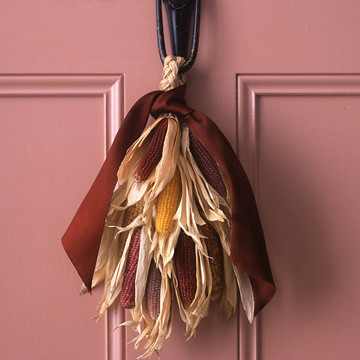 Get a little corny. I've always had a thing for Indian corn. This jewel-toned swag looks like a bouquet hung out to dry -- to deliciously moody results.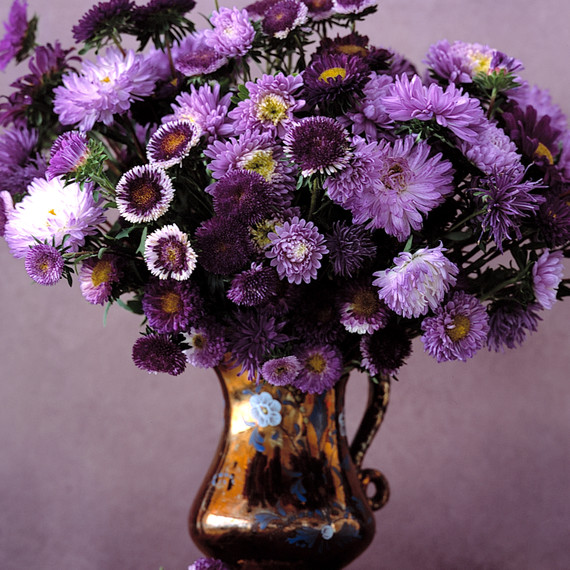 Shake your aster. This classic fall flower plays well with others. The all-purple gradient is regal, yet unexpected -- and I love the Asian-inspired pitcher.
Which one is your favorite? How do you like to use fall flowers?